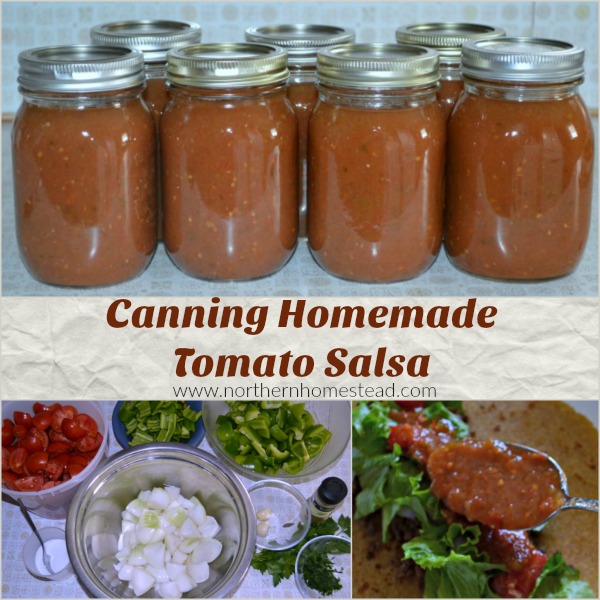 From the moment we plant the very first tomato seeds (when it is still snowing), we look forward to harvesting the ripe tomatoes, biting in, and savoring the taste … Yummy! We grow many tomatoes, so we can enjoy them right from the vine, in salads, and meals.
We also preserve many tomatoes to enjoy all winter long. Tomatoes serve as a base for canned zucchini tongue and canned zucchini salad. We freeze tomatoes fresh and as a sauce. And we make canned homemade salsa.
We love homemade salsa and go through many jars every year. There are many recipes to chose from. This recipe uses only homegrown ingredients that grow in our garden (with the exception of cumin, I haven't grown that one yet).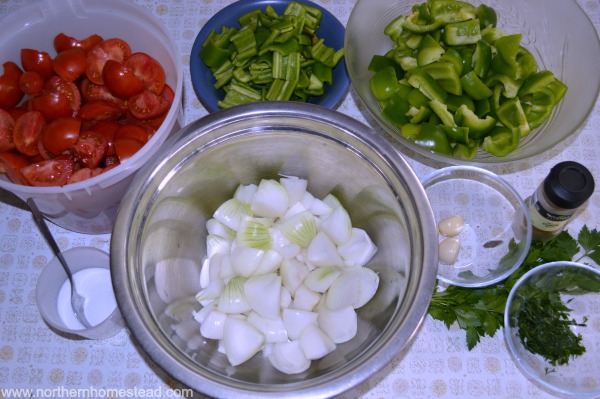 If you prefer a thicker salsa, make sure to use more meaty tomatoes. You can also strain the cut up tomatoes before using them. Coarsely chop tomatoes and strain them for a while so the salsa is not so liquid. Make sure to weigh out the tomatoes after they have been strained so your recipe still has the needed amount of tomatoes.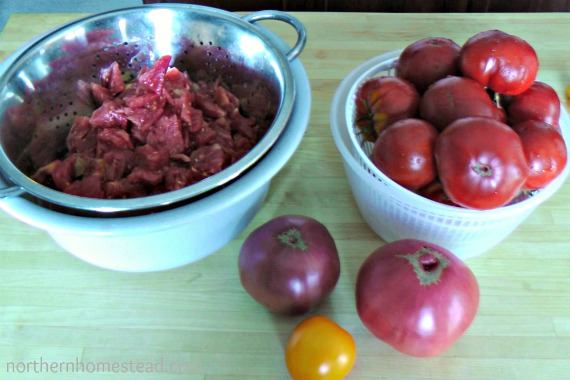 Since the measurements are in grams and not cups, the recipe can be made in different ways. The simplest and also a delicious way is to clean and weigh out all the vegetables, put some of each into a Vitamix Blender, and chop them all up.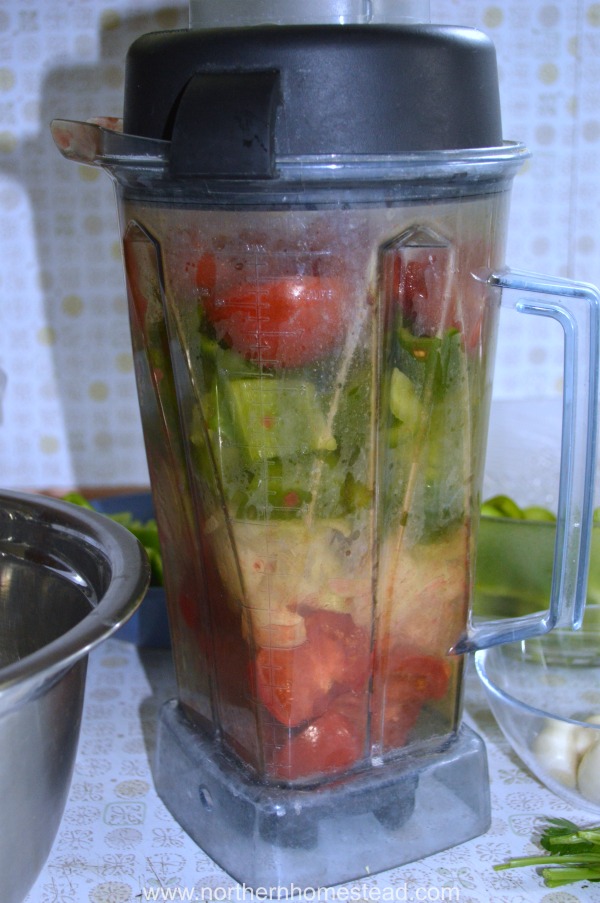 This will result in a fine textured salsa. I think this is my favourite, not just, but also because, it is so easy to make.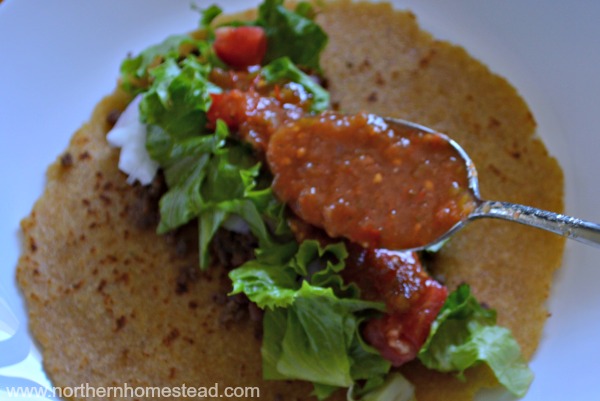 If you like your salsa chunky, cut the clean and weighed out vegetables by hand into your desired size of pieces. You will want to peel the tomatoes first. Blanch tomatoes in boiling water, rinse in cold water, and remove peels. This version is a bit more work but makes a beautiful tomato salsa.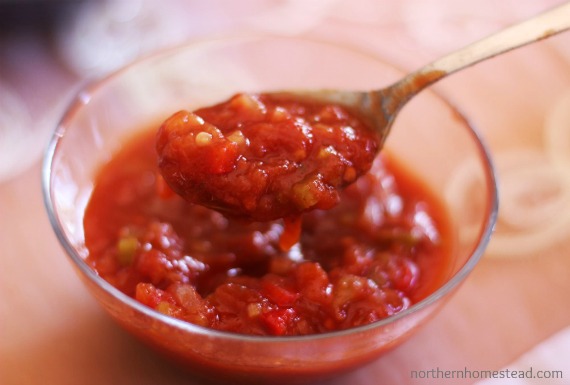 So let's get started canning homemade tomato salsa!

You want to learn canning at home? Canning isn't as complicated as it sounds. This DVD will show you just how fun and easy preserving your foods can be!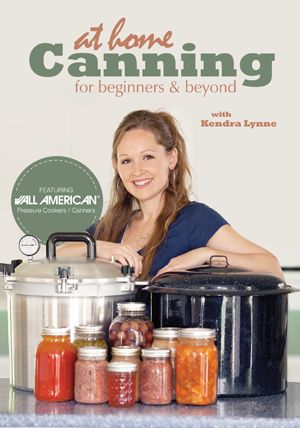 We invite you to subscribe to Northern Homestead and follow us on Facebook or Pinterest for more yummy recipes.
More Recipes You Might Enjoy: