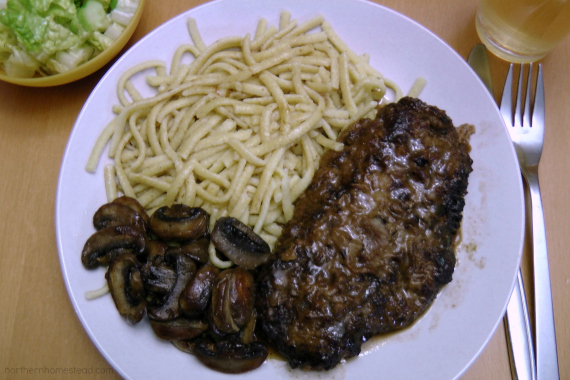 The first minute steak (or cube steak) I bought, I actually bought accidentally. I just wanted a steak, and this one had a good price :). But once I knew what they are and how to prepare a minute steak, we really started to love them. This minute steak recipe, baked in gravy, is all from scratch with only healthy, wholesome ingredients.
Ingredients
4 Minute Steaks (beef or game)
1/3 cup of flour (use Garbanzo Bean Flour for a gluten free version)
1/5 teaspoon of baking powder
6 tablespoons of butter
1 sliced onion
2 cups boiled water
About a cup bone broth
Salt and pepper to taste
Instructions
– Season the steaks with salt and pepper and leave them for about 15 minutes, or til you have prepared everything else.
– Mix 1/3 cup of flour with 1/5 teaspoon of baking powder and sprinkle the steaks with it just before browning them. I sprinkle one side before putting them in the pan and then place it in the pan with the floury side down and sprinkle the other side.
– Add about 6 tablespoons of butter into the frying pan and heat it on medium to high and fry the minute steaks for 2 minutes a side.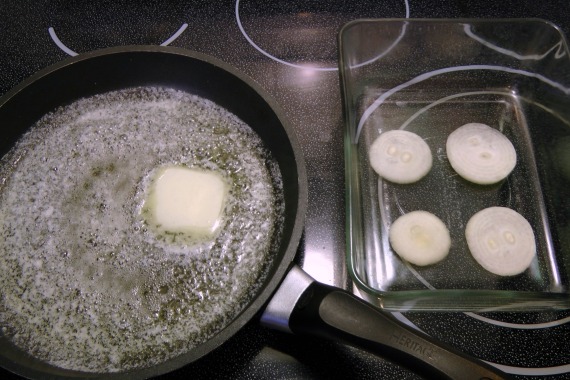 – Slice an onion and layer it in a baking pan, then put in the steaks in layers with sliced onions in between.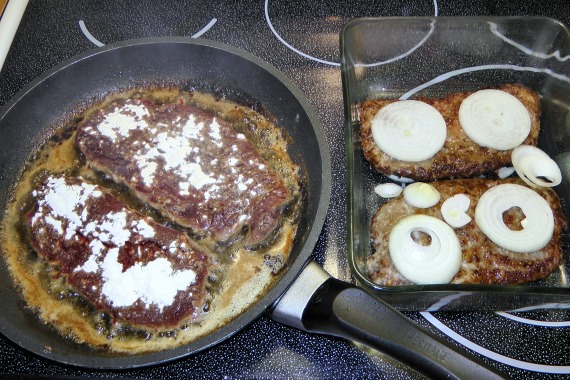 – Make some gravy in the frying pan by adding the rest of the flour mixture and about 2 cups of boiled water.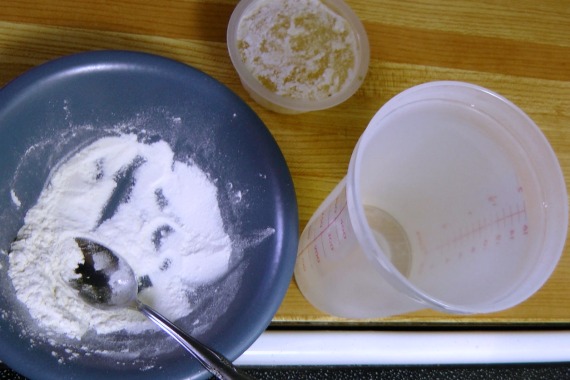 – Season with salt and pepper and bring the gravy to a boil. If you have real bone broth, add it too. But I am talking about the real thing, not "Broth" full of chemicals. Leave that one in the cabinet, it tastes very delicious without it (oh my, I said that). I make my own broth from bones and then freeze it (that is the little cup in the picture). If you want to make your own, here is how.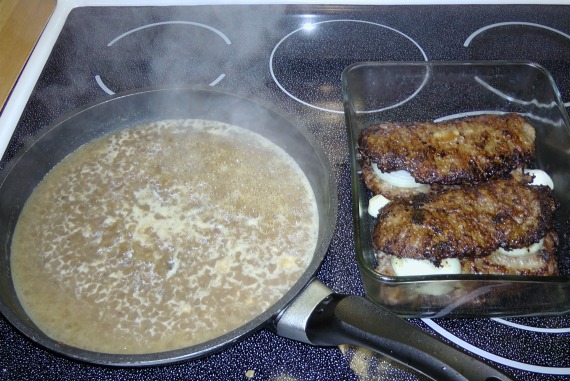 – Pour the gravy over the layered minute steaks.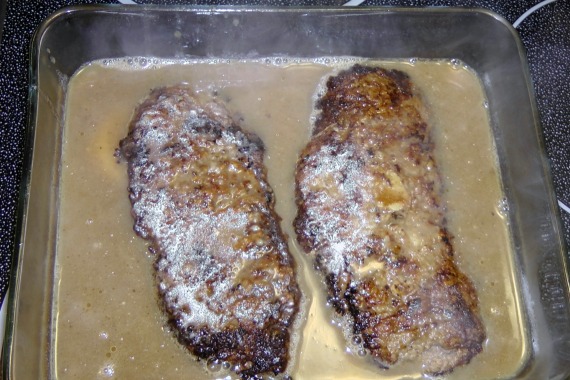 – Cover the dish and bake for 35 minutes at 400F.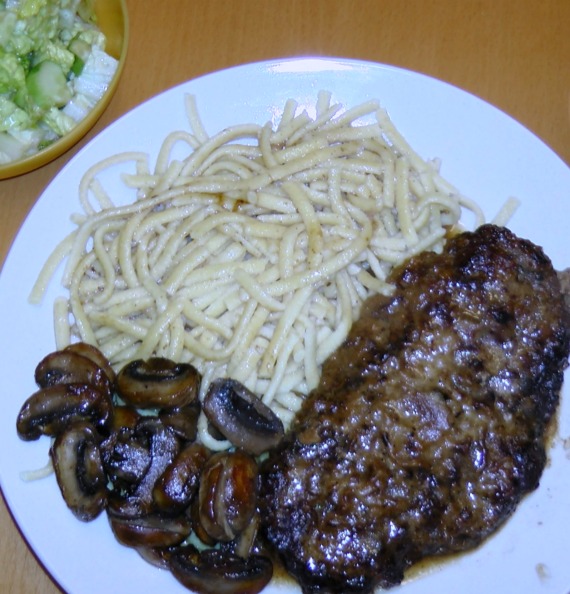 We enjoyed the minute steaks with Spaetzle (German Egg noodles) that I buy at AG Food in Didsbury (for local people), along with a green salad and fried mushrooms.
Yum-yum!
We invite you to subscribe to NorthernHomestead and follow us on Facebook or Pinterest for more yummy recipes.
More Recipes You Might Enjoy: