Many people want to apply the term "organic" to various forms of hydroponic growing, including aeroponics. That's not possible by definition, because aeroponic growing requires no soil, and soil is a prerequisite for organic growing. Asking this question is kind of like asking how many baskets a soccer player has scored: it doesn't apply, because it's a totally different ballgame.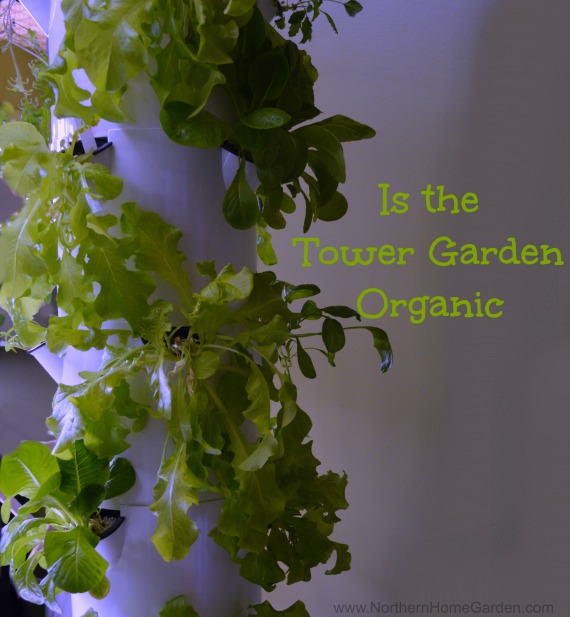 Organic fertilizer components are dependent upon organisms in the soil to convert the "organic" materials into a usable form for plants. But the aeroponic Tower Garden growing system doesn't use soil at all; instead, it delivers the minerals required for plant growth directly to the plant roots, completely eliminating the need for soil and soil organisms.
Organic gardening in good soil is what we do whenever we can. In fact, we replaced all our lawn with food production. Hydroponics does not replace organic growing in soil, it fills in the gaps of times and places, we can not grow in soil.
Tower Tonic has rich, abundant, ionic earth minerals like nitrogen, phosphorus, potassium, calcium, magnesium, sulfur, and trace minerals, like boron, chlorine, manganese, zinc – that are important for plant growth. Rich in calcium, and rich in trace minerals that are important to people.
Tower Tonic stays away from ammoniacal nitrogen and uses nitrate nitrogen instead. A good comparison to human nutrition is the difference between white table sugar and a complex carbohydrate found in a grain or vegetable.
The result is much higher growth rates and yields, and you can grow food all throughout the northern winter indoors. And because you control the growing, you control the use of herbicides and pesticides as well. Also don't forget that Tower Garden vertical aeroponic growing uses less than 10% of the land and water required for traditional agriculture, making it much more earth-friendly and sustainable. The Tower Tonic can also be used for growing food the Kratky hydroponics way.
Is the Tower Garden organic? It depends on how you see it, but it is for sure an eco-friendly choice.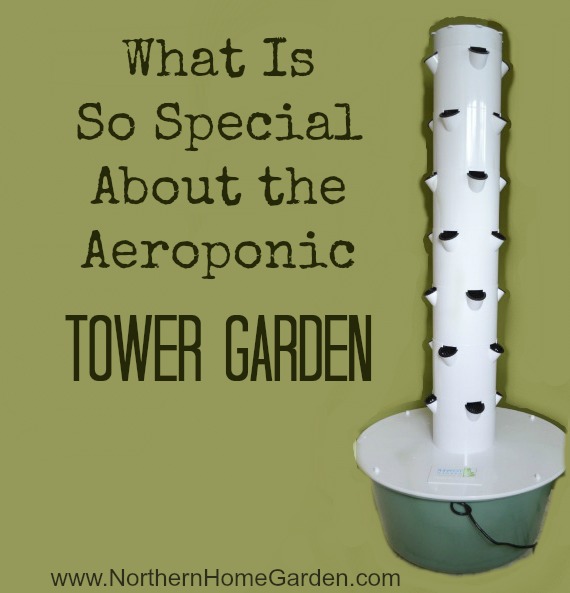 Listen to a webinar with Tower Garden creator Tim Blank, hosted by Dr. Mitra Ray. He answers many questions and explains the history behind it. Find answers to these and more questions:
What is a Tower Garden? Why aeroponics? Shouldn't I be growing plants in soil? Is hydroponic growing organic? What about organic fertilizers? Why is the Tower Garden plastic? What kind of plastic is used?
This might just be the best Tower Garden info available!

Learn more about the tower garden at
Tower Garden
The Tower Garden for home use is sold through a virtual franchise. You can order the Tower Garden today through our Tower Garden website. We want to embrace, share, and inspire people to grow more food, to grow healthy.
More posts you might enjoy