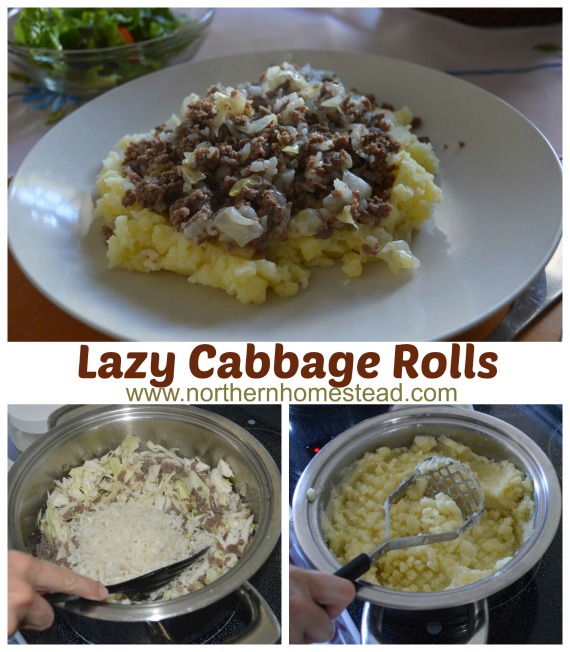 Cabbage is a great winter food, packed full of nutrients, and yummy in so many dishes. Two of our favourites are cabbage borscht and lazy cabbage rolls. As you know I like things the simple, lazy way. I make simple bread with almost no work and a lazy Pelmeni soup. Why do more work if less is so yummy ;).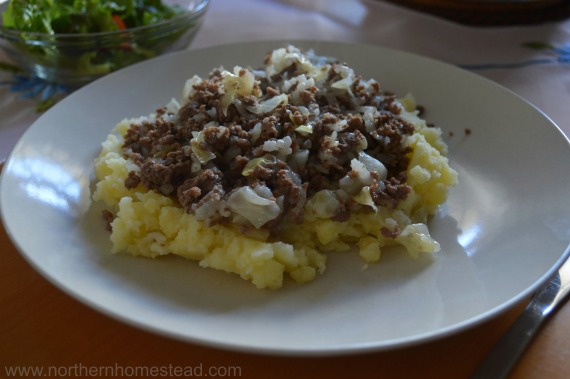 These lazy cabbage rolls are without tomato sauce. We like it this way, and it kind of distinguishes the dish from the real cabbage rolls more. The dish has its very own taste to it. Super yummy! We like lazy cabbage rolls served with mashed potatoes. Actually, we put it on top of the mashed potatoes. It's so good!
Now let's get started with the recipe.

We invite you to subscribe to NorthernHomestead and follow us on Facebook or Pinterest for more great recipes.


More Recipes You Might Enjoy: