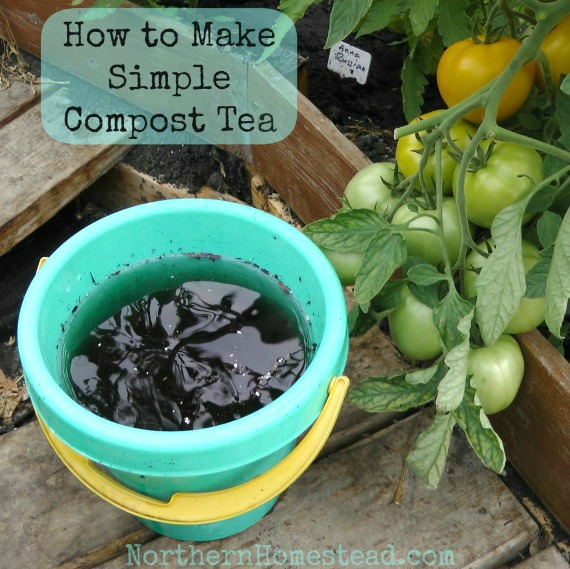 It is mid-July, the gardening season in our area is halfway over. Time for a plant boost. The easiest and most effective way to do so is by using compost tea. Compost tea is simply tea made out of compost, a liquid plant fertilizer. Plants love tea. Compost tea can be made very simply, and this is the way we do it.
How to make simple compost tea
Put some good quality compost into a container, add water, stir, let steep for about 24 hours and water the plants with it. Was this simple? The water to compost ratio is about 1 to 30. But there is no science to it. More will just make stronger compost tea. You can use composted sheep manure, worm castings, or any good quality compost.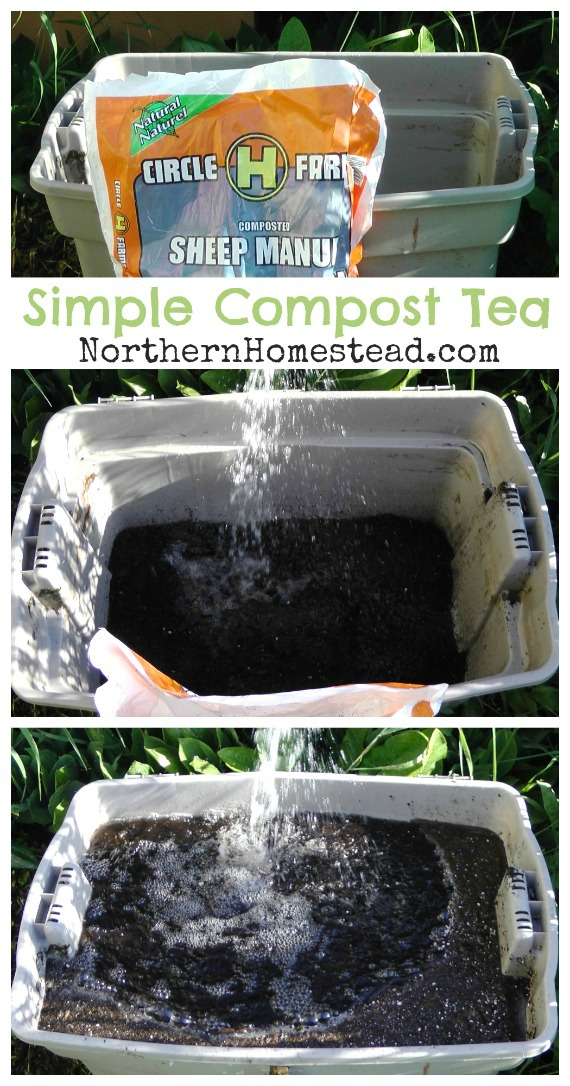 This simple method has worked for us and many other gardeners. Here is a video if you need a visual how to.
Plants just love compost tea, it provides them with much needed nutrients in a liquid, easily available form.
——————————
Now, if you are not as simple, you can make compost tea a bit more complicated.
Use an old sock or nylons as a "tea bag" filling it with good quality compost, making sure the compost does not touch the bottom of the bucket. Add some organic molasses to feed the bacteria. Fill the bucket with water. Add an aquarium aerator (Air Pump
) and let the compost tea brew. You will end up with awesome compost tea and your plants will grow just as great as with a simple compost tea. Happy gardening!
We invite you to subscribe to NorthernHomestead and follow us on Facebook or Pinterest for the latest updates.