From the moment I plant the very first tomato seeds (when it is still snowing) I look forward to harvesting the ripe tomatoes, biting in, and savoring the taste … Yummy! We grow many tomatoes, so we can enjoy them right from the vine, in salads, meals, and in homemade salsa.
We love homemade salsa and go through many jars every year. The recipe we have is from my friend Ruth. I don't know where she got it from, but it's a really good one. Ruth is a good friend and her salsa is so yummy, so why not call it Ruth's Salsa.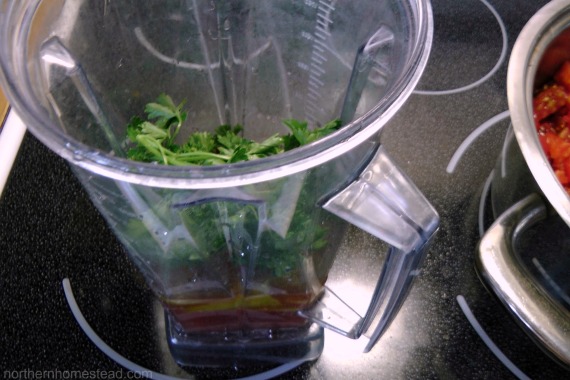 Canning homemade tomato salsa is a bit of a chore, but so worth it. Beside I have great helpers. The VitaMix Blender is always my big helper, it chops garlic and herbs in seconds. The dishwasher sterilises jars on its own, and instead of a water bath we place the jars on an baking sheet and heat them in the oven on 200°F for 1 hour, it always worked fine and is way easier.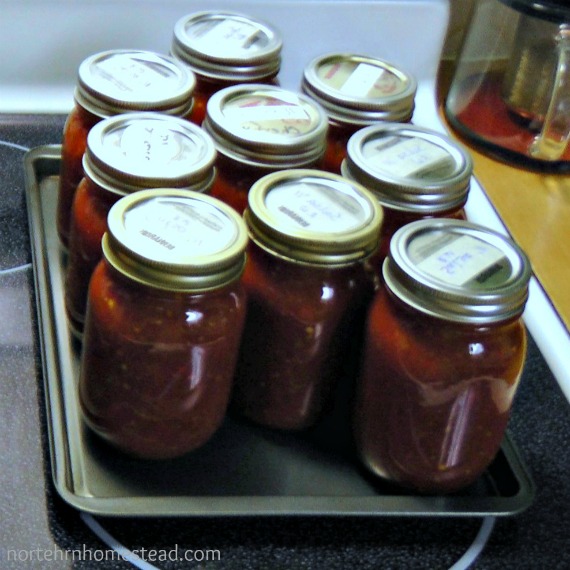 Let's get started!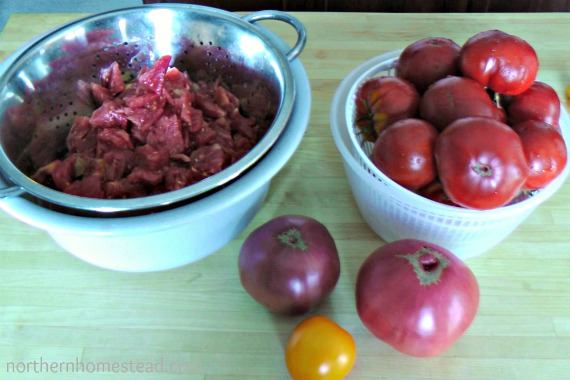 Yummy!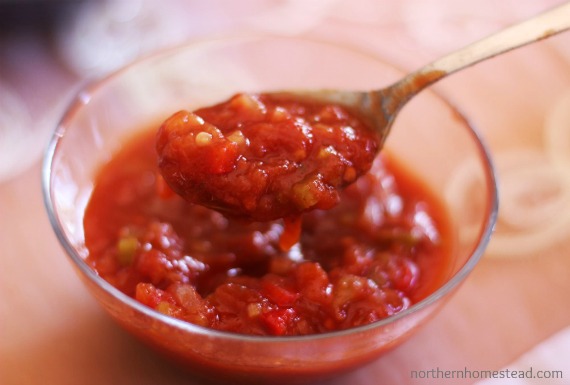 You want to learn cunning at home? Canning isn't as complicated as it sounds. This DVD will show you just how fun and easy preserving your foods can be!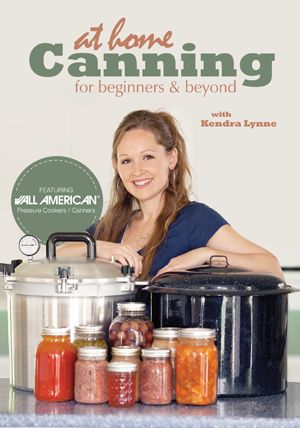 We invite you to subscribe to NorthernHomestead and follow us on Facebook or Pinterest for more yummy recipes.


More Recipes You Might Enjoy: