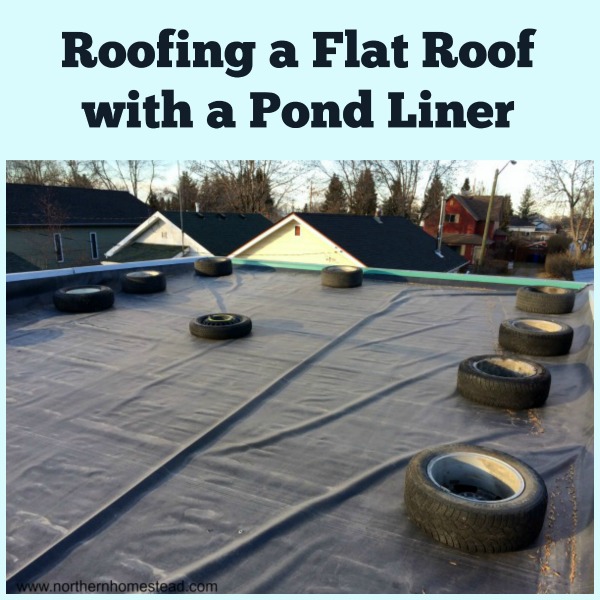 The old garage that we converted to a food production place came with a real challenge. The big building has a roof with a very low 1-12 slope. This type of roof tends to leak when covered with roof metal sheets, especially if the sheets overlap in the middle like ours did.
I tried different methods to fix the problem, but nothing really worked. The caulking did not last, even urethane roof cement did not stand up to the elements. 
To cover the roof of a 30 feet long building with metal, the roofing sheets would need to be at least 30+ feet long for it to not leak. This would be expensive, and there would be no way I could do it myself. So I did research to find alternatives.
There didn't seem to be many alternatives available, till I got the idea to use a pond liner. It does not seem that there is much of a difference between a roof liner and a pond liner anyways, except the availability and the price tag. I even was able to get the pond liner on kijiji for a very good deal.
How to lift a pond liner
The pond liner I got came in a 10 foot roll weighing about 360+ pounds. It was a challenge to get the roll on my truck with two men, let alone onto the roof. So what do you do?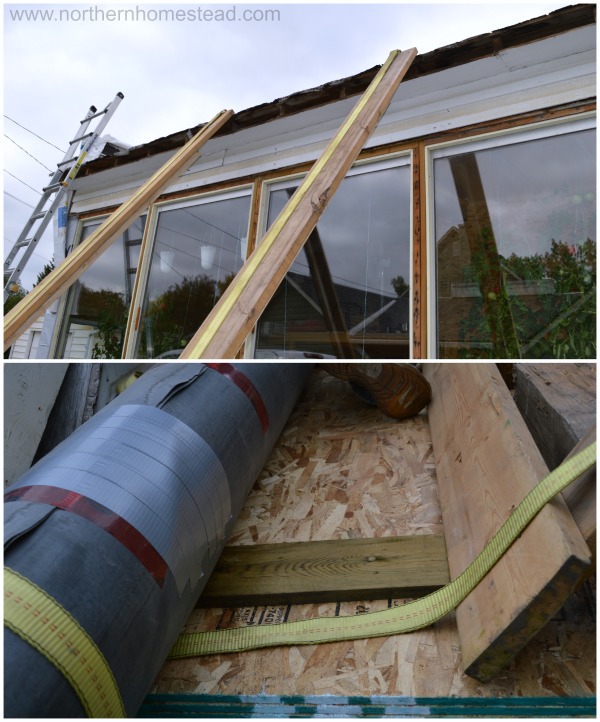 I screwed some boards to the truck and also to the edge of the roof and used an old lifting trick. This way my son and I were able to lift the heavy pond liner roll onto the roof. See video:
The underlayer for the pond liner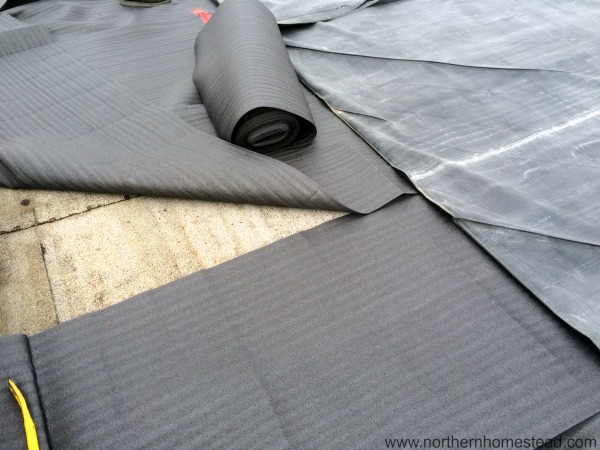 To protect the pond liner from rubbing on some surface irregularities we used a foam underlayer for floated laminate floor.  It was easy to roll out and we secured it with small boards.
How to roll out the pond liner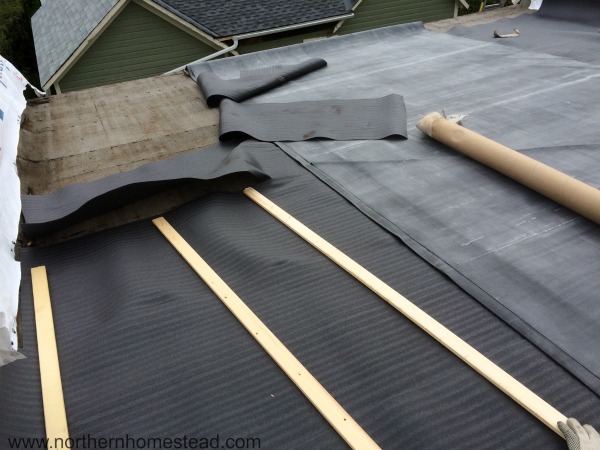 The pond liner was triple folded. I started on one side making sure there is plenty to go all the way over the parapet. Then I unfolded the liner to cover the whole roof. When covering a flat roof you want to make sure there is no overlap where moisture can wick under.
Securing the pond liner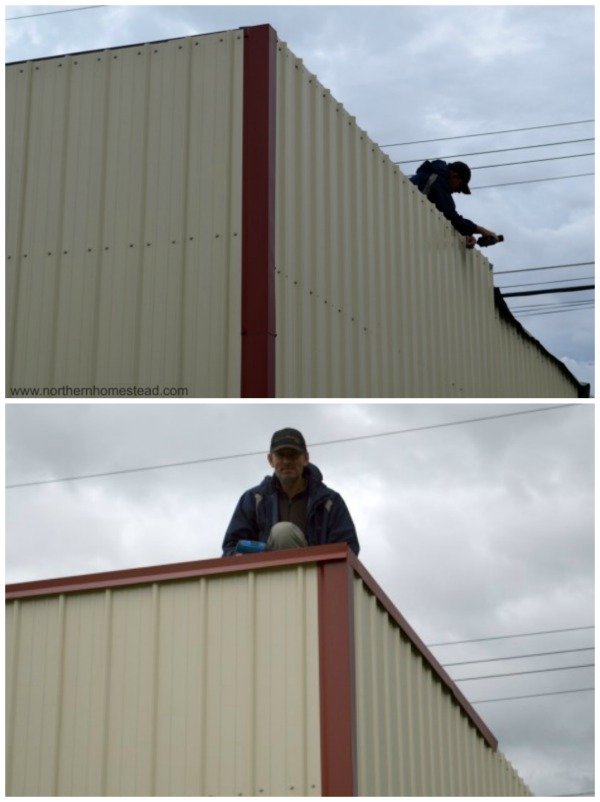 The garage roof has a parapet on three sides, so I lined the whole parapet and secured the liner end with the cap. It looks good and assures that no moisture can come in anywhere.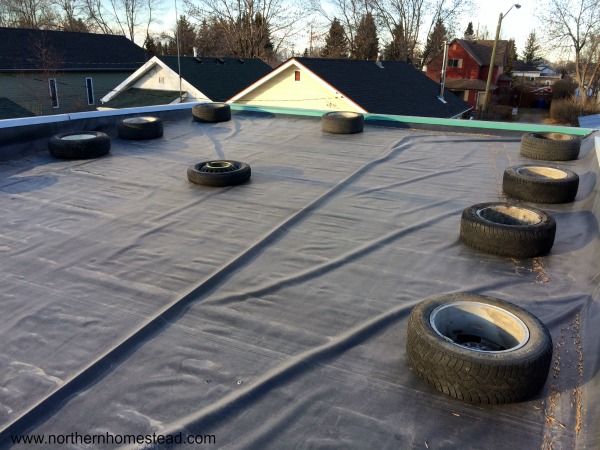 To prevent the liner from getting lifted by the wind, I simply placed old tires on top of the roof. A simple and free solution suggested by a neighbor.
The pond liner has been an inexpensive and effective DIY solution that I would surely recommend for flat buildings. Pond liners work great if you can cover the roof in one piece.
We invite you to subscribe to Northern Homestead and follow us on Facebook or Pinterest for the latest updates.
More posts you might enjoy