We are in the fourth year of garage greenhouse growing where we grow food year round. You can read more about it here. The wicking bed for the greenhouse evolved out of experience.
A very important part of a greenhouse is the soil to grow plants in. Since a garage greenhouse, or any other indoor greenhouse, has no soil, we had to come up with a good alternative solution.
First we sewed some grow bags. The first year growing in the grow bags was challenging since we had not figured out a good watering system yet. Plus, we didn't think that the grow bags filled the space well. So we transferred the grow bags into our driveway and they worked great there.  See how to grow in grow bags.
Next we tried hydroponic growing. We built a great mist aeroponics grow box. We haven't shared much about it here as we were still not sure about that system. Technically it should work great, practically it didn't because of too high maintenance for the small scale. As you know we have 3 aeroponics Tower Gardens and love growing in them. The Tower Garden uses an aeroponics rain system. The mist system in the box did not perform as well as the rain system. For fans of the mist system it might be a surprise to read this.
Anyway, after some consideration, we decided to try a wicking bed.
What is a wicking bed
The DIY wicking bed in the greenhouse is a great solution for a self watering raised bed. Filled with good soil mix it waters the plants from the bottom up. A wicking bed can be indoors or outdoors. You can build it as small as a square foot or as big as you want it to be. It has a waterproof lining that holds a reservoir of water at the bottom from which water is drawn upwards like a wick to the surface of the bed, through soil or roots of the plants in the bed. Wicking beds are great for container gardening and for no till gardening.
How to build a wicking bed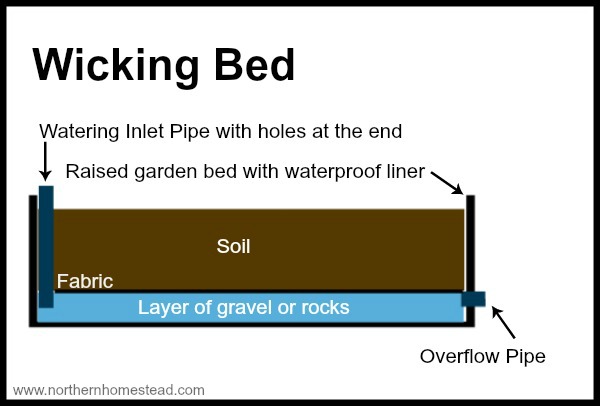 The core elements of a wicking bed is a raised bed that either is water proof or has a waterproof liner. It also needs an overflow pipe about 8 inches from the bottom, and a watering inlet with holes at the the bottom to fill the bed with water. In a bigger bed you want to use scoria, gravel, or rocks; in a smaller container you can use a pot or two. Cover the scoria with weed control or shade fabric. Now fill the bed with good soil mix. We recommend Mel's Mix from the All New Square Foot Gardening
book.
Our wicking bed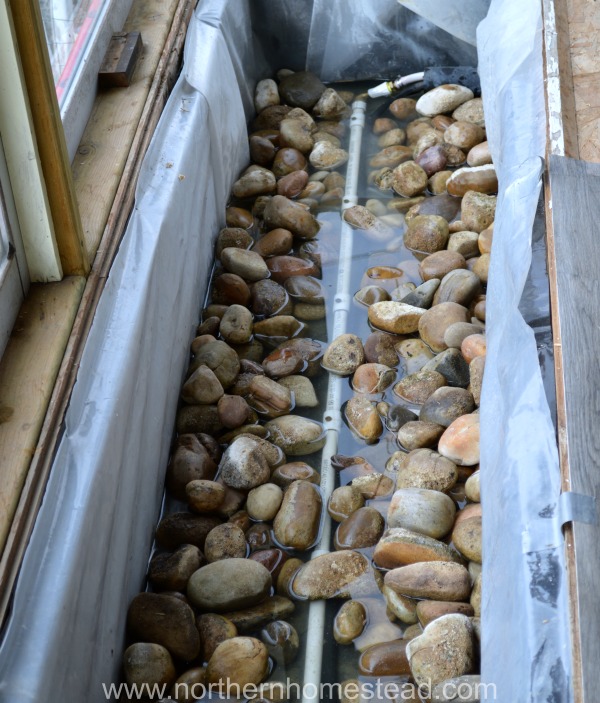 We use the wicking bed for year round growing in a cold climate, therefore we insulated it with Styrofoam first. We also placed a pipe for warm water circulation in the winter. This way we will be able to warm up the bed during the cold months to prevent the water from freezing and to give the plants "warm feet".
We used rocks from a farmer's field. Those were free and worked well.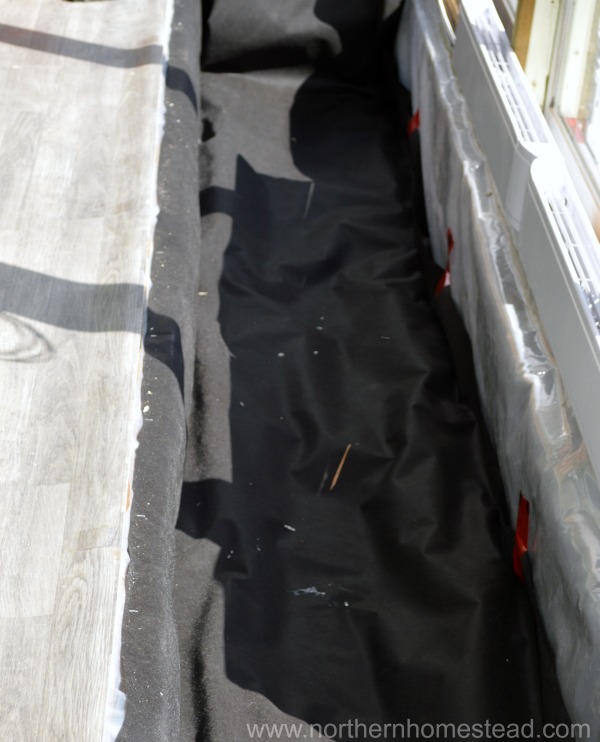 Next came the weed control fabric to make a barrier between the rocks and the soil.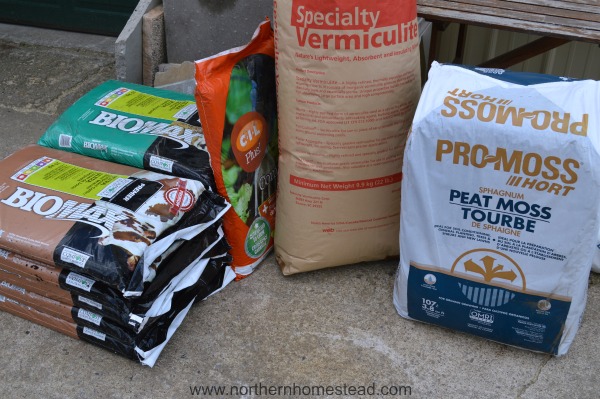 The most important part of a garden bed is the soil. We mixed Mel's Mix from the All New Square Foot Gardening
book. Mixing together: 1/3 compost, 1/3 vermiculite, 1/3 peat moss.
Mel's Mix is a very light and rich soil. It keeps the moisture and is great to work with. There we go, the wicking bed is ready to grow tomatoes for the summer season.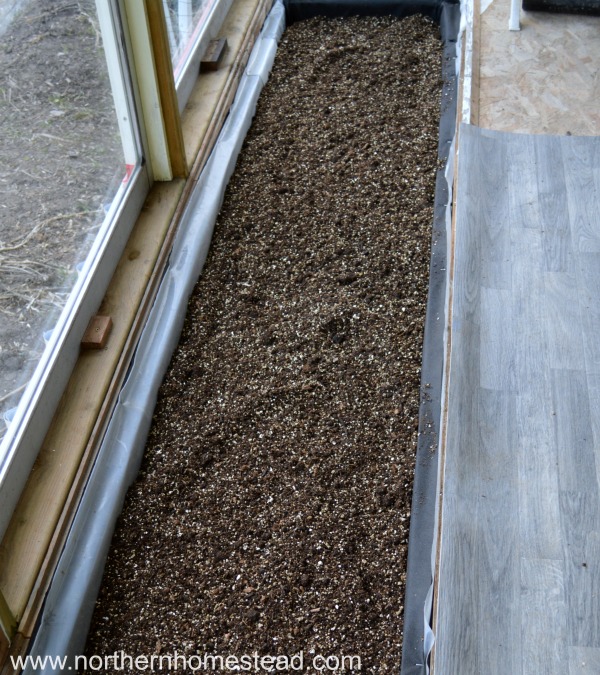 What are your experiences with wicking beds? Please share in the comments below.
Don't forget to subscribe to Northern Homestead and follow us on Facebook or Pinterest for the latest updates.
More posts you might enjoy