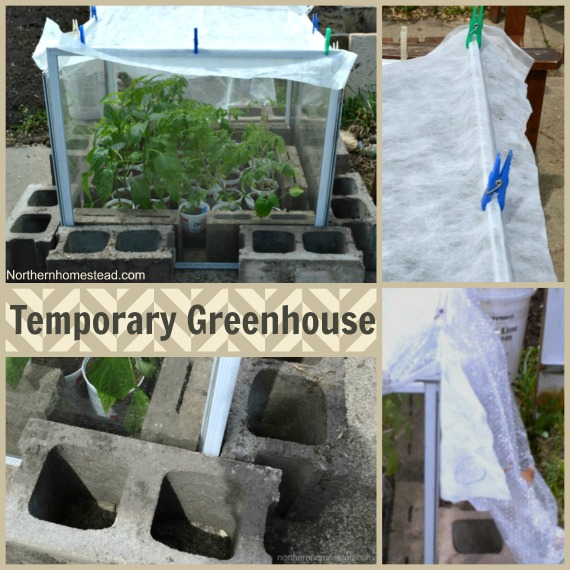 While Jakob converts the old garage into a greenhouse, our son and I built a temporary structure to keep the peppers and tomatoes somehow alive and happy. The idea was to use what we have and make it as simple as possible. It worked. In fact I really like it. We had some old light-weight windows and some cinder blocks in different sizes. We used the wider ones for holding the window frames in place on the outside and the more narrow ones inside. We placed it right in our sunny but sheltered driveway.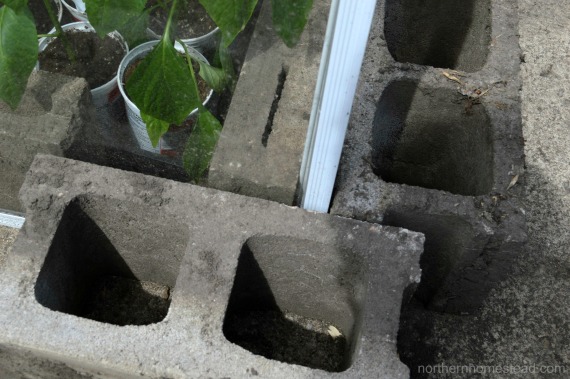 The top of the little greenhouse we covered with a Frost Blanket
. It gives some shade and protection from wind and cold, but the fabric lets air in so we do not have to worry about overheating. The blanket is held in place simply with some Clothespins
, those are handy in house and garden :).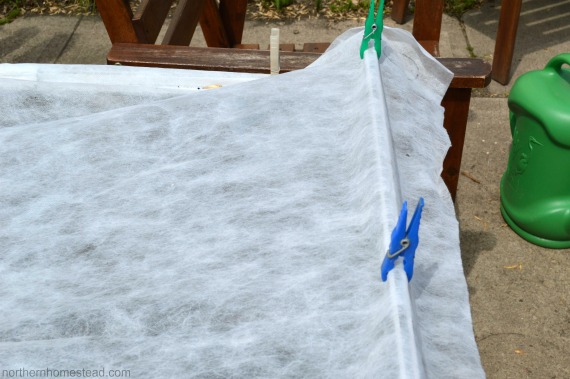 Since some nights are still very cool and rainy we added another layer of protection of bubble foil/wrap for the night and if needed. Again holding it in place simply with some Clothespins
.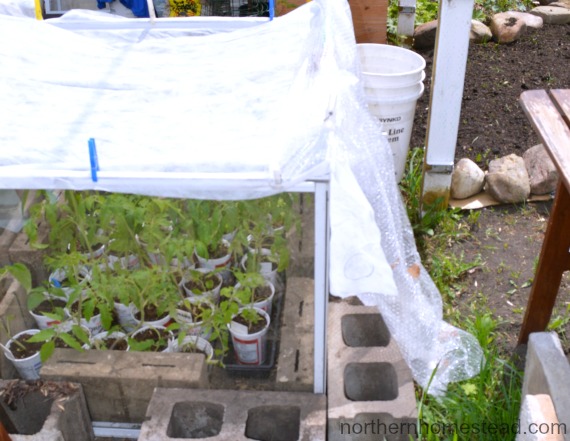 The tomato and pepper plants love it in there and we are happy to have them out of the house. A simple solution that works very well. A little greenhouse that is great for container gardening.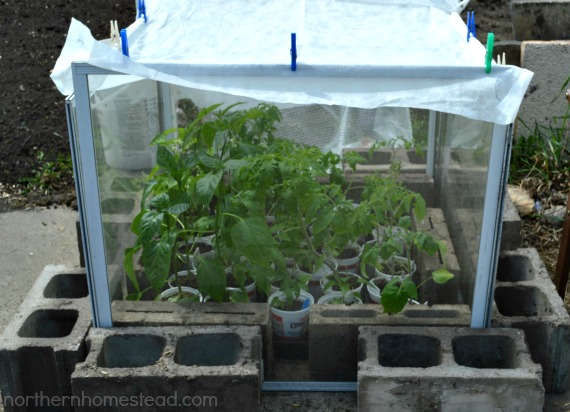 If you like this post don't forget to subscribe to NorthernHomestead and follow us on Facebook or Pinterest for the latest updates.