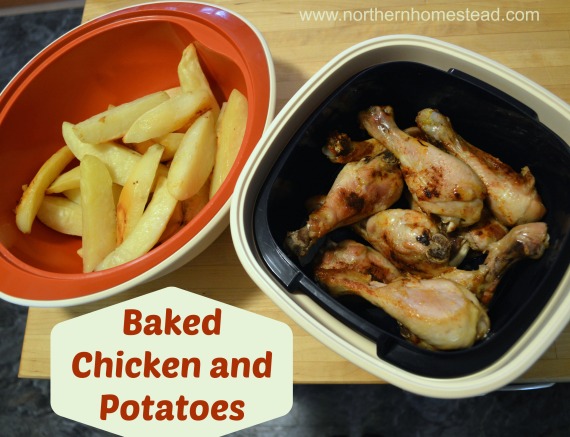 Baked chicken and potatoes is a very yummy, very simple meal. Those two -yummy and simple -do not always go together. Here they do.
It does not have to be just potatoes! Sweet potatoes, red beets (I add them whole with the skin on and peel afterwards), sliced buttercup pumpkins, all go well with it. Think anything that has to be baked for an hour.
If you need more than one baking sheet then divide the potatoes/vegetables and chicken evenly onto more sheets so that you have both potatoes and chicken drums on each sheet, it makes the potatoes yummier.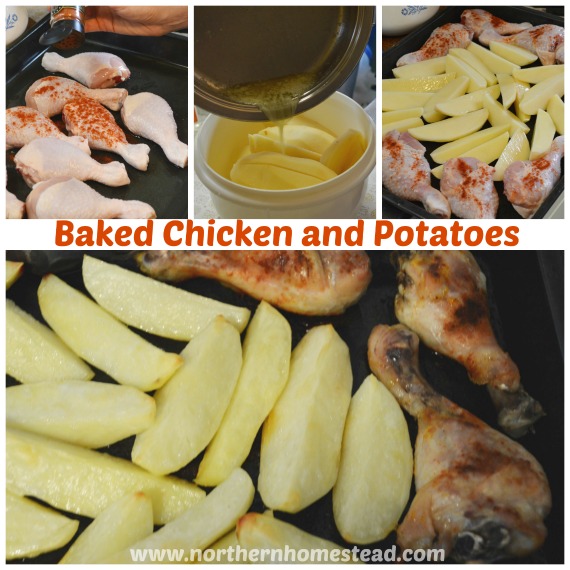 Tip, if you do not want to scrub the pan after the good meal, lay the pan out with Parchment Paper
. Make sure to cover corners, so the sauce does not go under it and burn.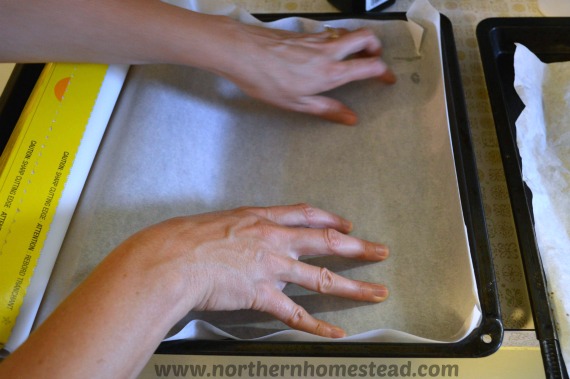 Serve the baked chicken and potatoes with sour cream. Enjoy!

We invite you to subscribe to NorthernHomestead and follow us on Facebook or Pinterest for more great recipes.


More Recipes You Might Enjoy: