Yummy Whole Grain Kaiserschmarrn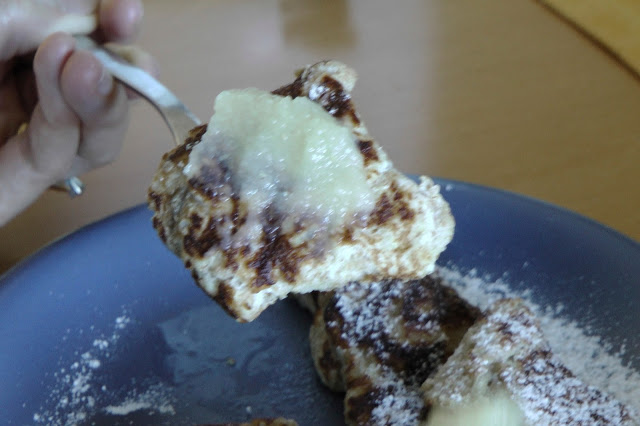 Author:
Anna @ Northern Homestead
250 g (about 2 cups) freshly ground flour; I like spelt, wheat works too. And yes, as always I go by grams.
2 cups of milk
6 eggs
2 Tablespoons honey or maple syrup (more if you are very much into sweets).
A pinch of salt
1 cup raisins
In the morning, or the day before, mix freshly ground whole wheat flour and the milk in a bowl.
Cover and let it sit on the counter for up to 8 hours (store in the fridge if you want to soak longer or if the house is very warm, so the milk does not get bad).
Just before baking them, mix in the other ingredients.
Separate the eggs from the yolk, add the yolk to the flour milk mixture, and beat the egg whites until stiff. You want to add the whites at the end.
Mix all that together, then gently stir in the egg whites.
Grease the pan with coconut oil or butter and add about one cup of batter. Cook over medium heat until golden brown on one site, gently turn and start immediately ripping the "pancake" apart. You can make the pieces as big or as small as you like. Once it's golden brown on all sides it is done.
Recipe by
Northern Homestead
at https://northernhomestead.com/yummy-kaiserschmarrn/