Homemade Whole Wheat Flour Tortillas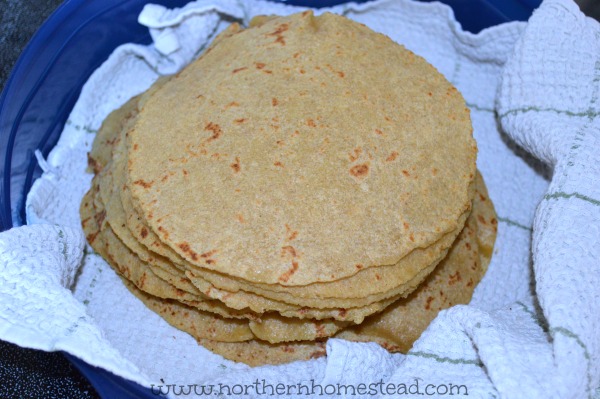 Author:
Anna @ Northern Homestead
6 cups (750 g) whole wheat flour (preferably freshly ground) (I like to use kamut)
2 cups cold filtered water
1 Tablespoon apple cider vinegar
1½ teaspoons non-aluminum baking powder
½ teaspoons sea salt (Optional)
⅓ cup coconut oil melted
Combine the ingredients in a bowl and make a dough.
Let the dough rest for at least an hour, better over night.
Divide the dough into 24 pieces (or more if you want smaller tortillas, less if you want bigger ones)
Roll out or press the tortillas.
Fry the tortillas in a frying pan on medium heat for about a minute each side. Do not use oil when frying them, the oil in the dough is enough to keep the tortillas from sticking.
Enjoy!
Recipe by
Northern Homestead
at https://northernhomestead.com/best-homemade-flour-tortillas/