Canning Homemade Tomato Salsa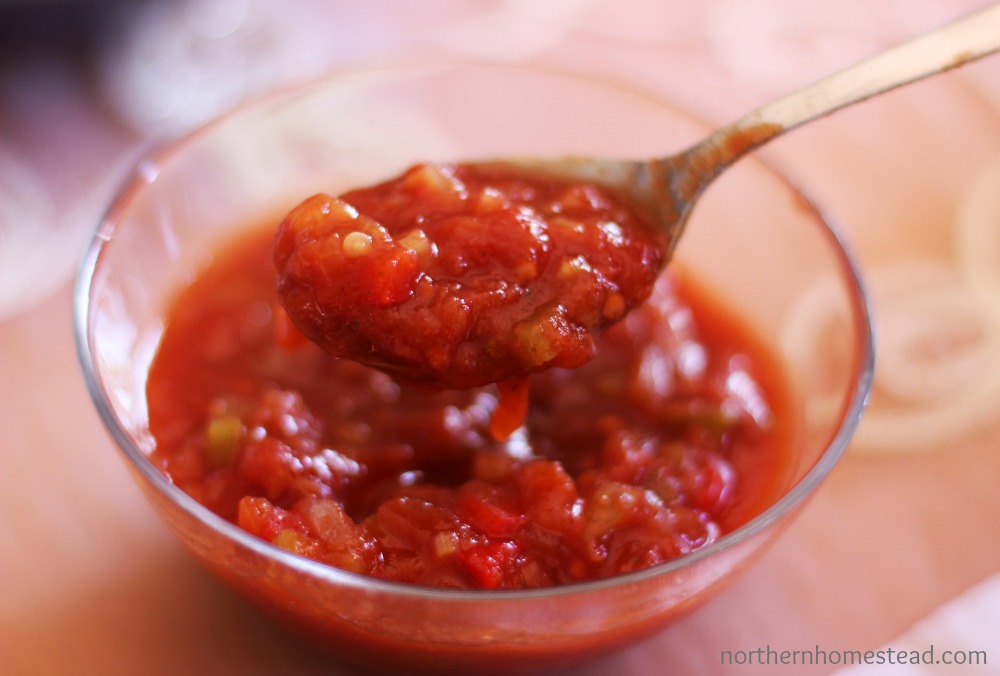 Author:
Anna @ Northern Homestead
Serves:
Makes 6 500 ml jars
2000 g (10 cups chopped) tomatoes
600 g (5 cups chopped) green bell peppers
600 g (5 cups chopped) onions
300 g (2-1/2 cups chopped) chili pepper (mix mild and hot to taste)
3 cloves of garlic
1-1/4 cups cider vinegar
1 tbsp. salt
2 tbsp. fresh cilantro
2 tbsp. fresh parsley (Optional)
1 tsp dried oregano (Optional)
½ tsp. cumin (Optional)
Add all ingredients into a large saucepan. Bring to a boil, stir often, and let simmer for 10 - 45 minutes, till it has the consistence you like.
Fill and seal salsa into sterilized pint (500 ml) jars, filling to ½ inch from top.
Process in boiling water bath for 15 minutes, adjusting for altitude. Remove jars from water and cool. Check seals.
Recipe by
Northern Homestead
at https://northernhomestead.com/canning-homemade-tomato-salsa/