Simple Whole Grain, No Knead Bread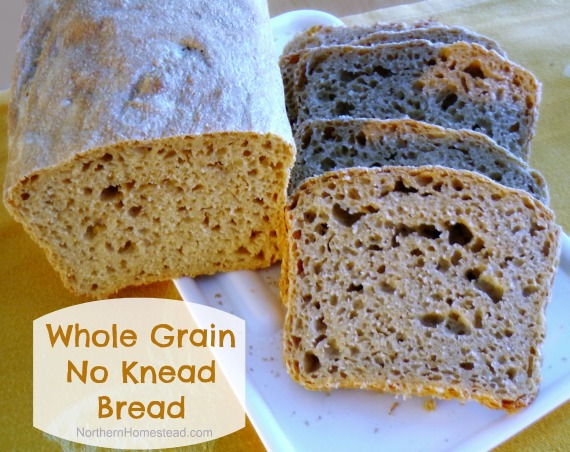 Author:
Anna @ Northern Homestead
For 2 loafs (4" x 10")
1050 gram = 37.0377 ounces freshly ground whole grain flour (I use spelt, but any grain works).
½ – teaspoon SAF instant yeast, SAF yeast simply works best.
1 teaspoon salt
4 cups room temperature water
Mix dry ingredients together in a big bowl.
Add 4 cups of water and mix well, you do not have to knead.
Cover with plastic (so it does not dry out) and leave for 12 – 16 hours at room temperature.
Forming the loaf: Put a bit of oil and gently place the dough on a clean surface, do not disturb the texture too much.
Spread it out a bit and fold it so it fits into the baking form. I usually fold it twice and then roll it to a loaf. Sprinkle it with seeds if so desired. Let it rise for 1 -2 hours.
Place it in a cold oven, turn on the heat 400 F and set the timer for 1 hour.
Recipe by
Northern Homestead
at https://northernhomestead.com/simple-healthy-and-delicious-bread/