Canned Zucchini Spread (Ikra) Recipe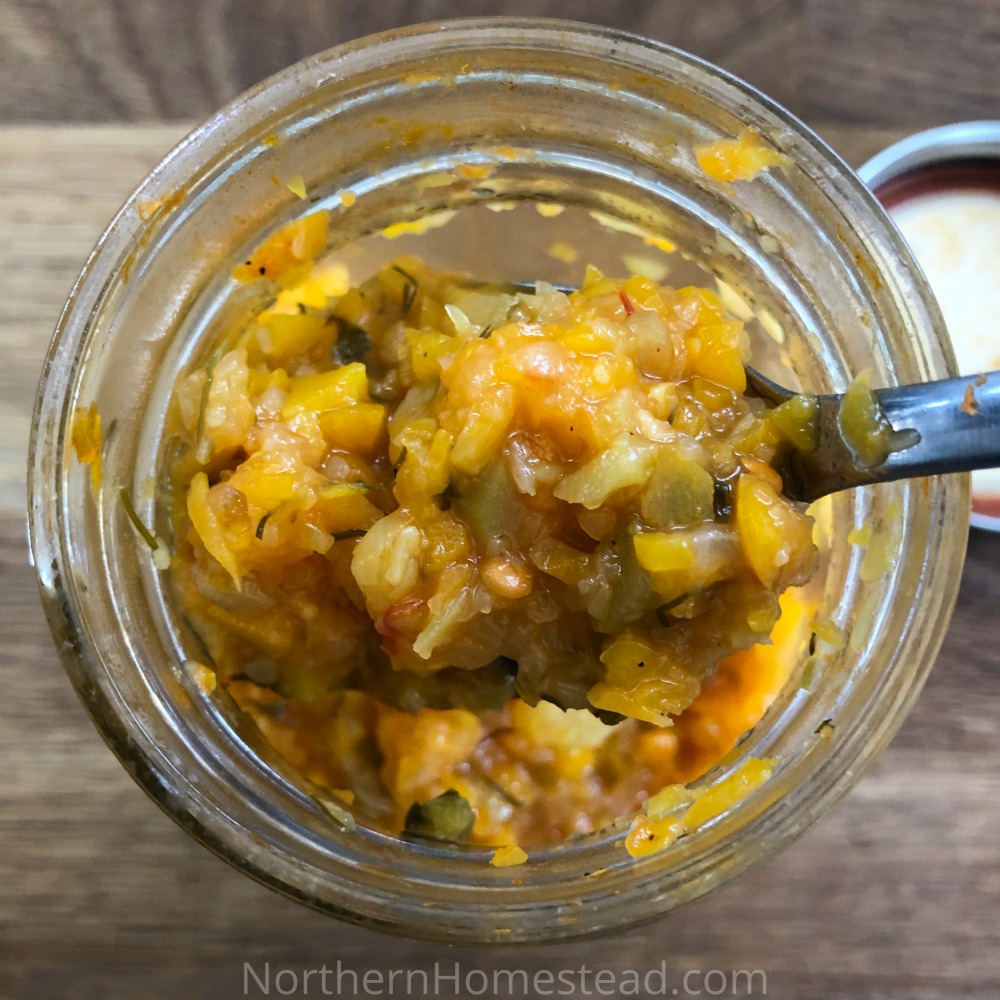 Author:
Anna @ Northern Homestead
500 g (5 cups loosely filled) chopped onions
1000 g (8⅓ cup) chopped carrots
1000 g (6⅔ cup) chopped zucchini
2 celery sticks chopped
300 g (2½ cup) chopped bell peppers
2 chopped jalapeno peppers
900 g (5 cups loosely filled) chopped tomatoes
2 big garlic cloves
Cilantro, Parsley, Dill
3 tablespoon salt (I used 1)
1 teaspoon black pepper
1 cup apple cider vinegar (I substitute with white vinegar)
Oil to fry optional
In a big saucepan saute (water saute or use a tablespoon of oil) the onions, carrots, garlic, celery and zucchini adding one after another.
Add peppers, tomatoes and vinegar, simmer for 10 minutes. Cook up to an hour if you choose not to use a pressure canner.
Add herbs and spices and cook for a few more minutes.
Fill jars, wipe rims, apply lids, and screw on bands.
Process at 11 pounds pressure, pints for 20 minutes, and quarts 25 minutes. Adjust for processing above 2,000 feet altitude.
Recipe by
Northern Homestead
at https://northernhomestead.com/canned-zucchini-spread-ikra-recipe/