Kartoffelpuffer - Potato Pancakes Recipe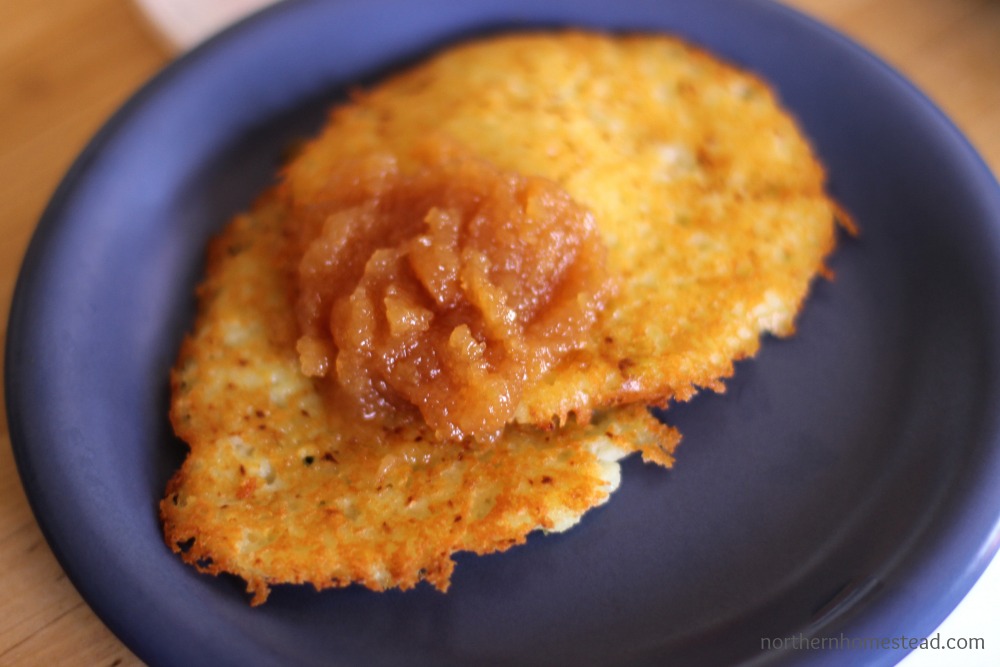 Author:
Anna @ Northern Homestead
2-3 good size potatoes
¼ - ½ onions, preferably red
1-3 tablespoon Garbanzo Bean Flour
A pinch of salt
Black pepper to taste
Oil for frying, I use coconut oil
Peel potatoes and onions
Put everything into a food processor and chop until it's fine. I like it to be a puree if you like small pieces just stop earlier. You can strain the batter if it is too watery or just ad another tablespoon of flour.
Fry immediately!
Grease the pan with oil (I like to use coconut oil)
Make 3-4 little pancakes per pan, cook over medium heat until golden brown on each side.
Serve hot.
Recipe by
Northern Homestead
at https://northernhomestead.com/kartoffelpuffer-potato-pancakes-recipe/