Fermented Hot Pepper Paste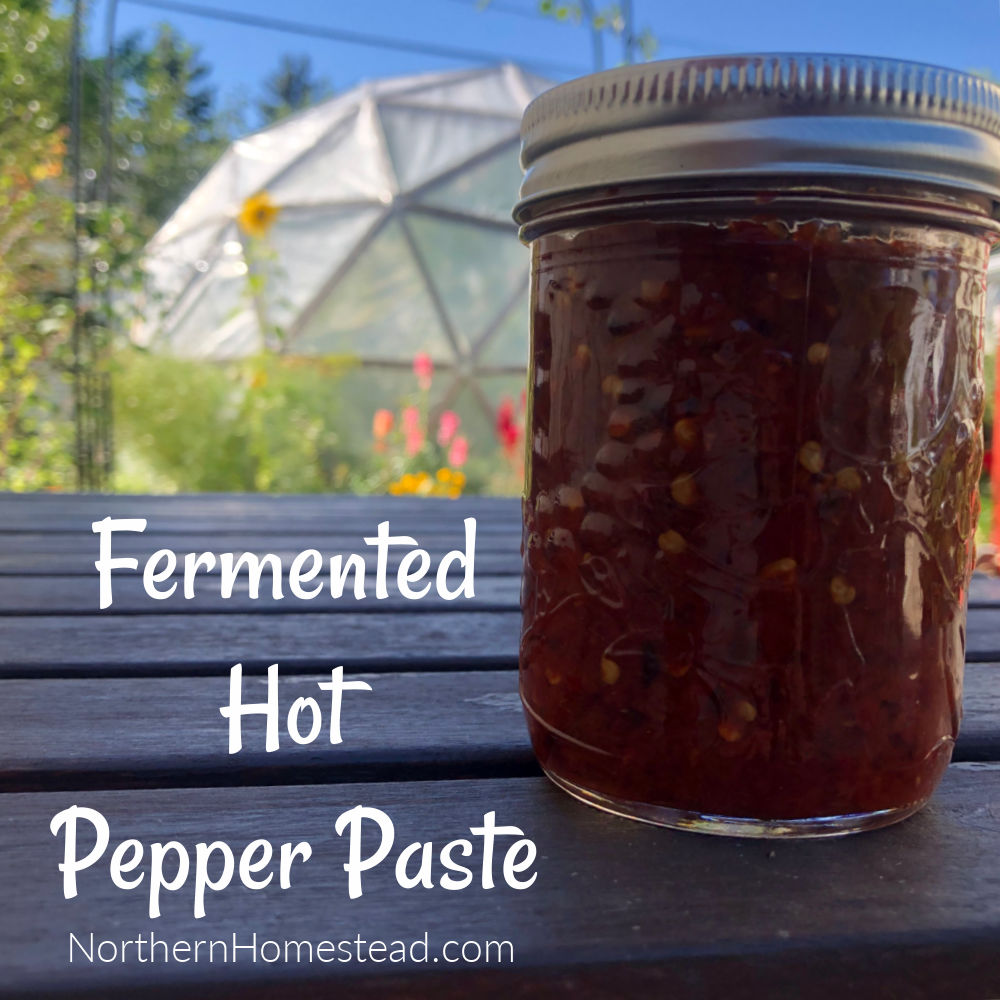 Author:
Anna @ Northern Homestead
1½ pounds (680 gram) chilies, or peppers of any kind, stemmed
1-3 cloves garlic optional
2 teaspoons unrefined sea salt
Chop the peppers and garlic if used coarsely in a food processor. You can use any chilly type peppers or any other hot or sweet peppers.
Mix in the salt
Fill the mixture into a clean jar making sure to leave a few inches of headspace
Add a freezer bag into the jar, opening it up to add water into it to keep the ferment submerged. (See video)
Set aside on a baking sheet or plate to ferment, out of direct sunlight for 21 days.
Check occasionally to make sure the ferment is still submerged.
After the fermentation is done, refill the paste into small jars, close, and store in the fridge.
Let it rest for at least 3 more weeks, better 6 months to develop the complex taste.
Recipe by
Northern Homestead
at https://northernhomestead.com/fermented-hot-pepper-paste/