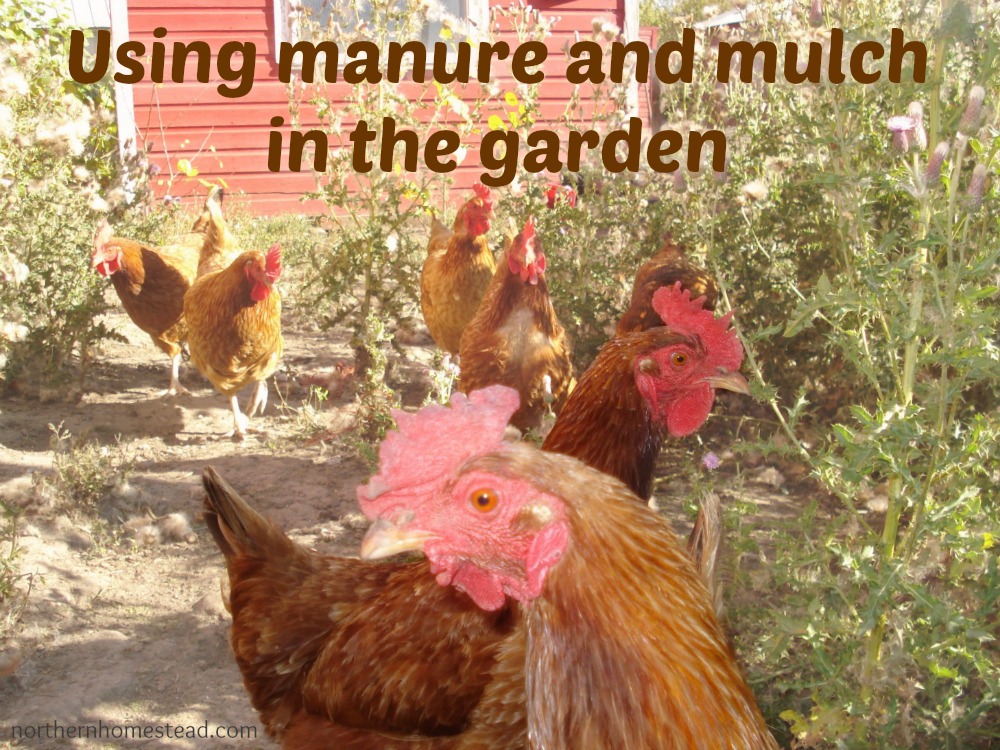 Back to Eden is a documentary movie about a gardener named Paul Gautschi and the Back to Eden Garden Method. It is a sheet mulch no till gardening method.
In the film Paul explains his mulching method. You get the impression that if you just cover your garden with wood chips, you miraculously get a great, huge garden yield with no work involved. Some people have tried that with great success (See Tilly's garden), others have struggled and given up on it. But does the film really say that?
Watching the film carefully, Paul mentioned that he has chickens and that he uses the chicken manure for his mulched garden (the part about the chicken manure is at the 34 minute 30 second mark). If you have chickens, you know how much manure chickens produce.  You can expect roughly 1 cubic foot of manure per hen every six months. Besides, chicken manure is a very rich manure, more than some other commonly used manure types; chicken manure contains higher levels of nitrogen, phosphorus, and potassium than cattle, sheep, or horse manure. One would need less of it for the same results. Paul's garden is getting this manure on top of all the wood chips he is using.
This is the Back to Eden Garden – Complete Tour, where Paul shows his garden. At 1:21:30 mark he shows the chickens and how they make wonderful compost. If you got some time, I would encourage you to watch the whole video.
Adding manure and compost is something organic gardeners have been doing for centuries. Sadly the whole new vegetarian movement and fertilizer businesses have made us believe we do not need and should not use manure. However, Paul still uses it. Adding manure compost is a key to a successful garden. God created animals that naturally spread manure wherever they are. So it is not just the wood chips. Paul builds a nutrient rich soil with his manure and covers it with wood chips that have green and brown, the leaves are an important part to compost and to add nutrients to the soil as well.
 Using manure and mulch in the Back to Eden garden builds a nutrient reach soil and leads to great yield and less work in the garden.
We invite you to subscribe to Northern Homestead and follow us on Facebook or Pinterest for the latest updates.
More posts you might enjoy