Welcome to another edition of the 'You Share' series. Today we are visiting a homestead in town. Kathryn shares their adventure of backyard farming.
1. Tell me about yourself:
I'm Kathryn, and I'm a backyard homesteader, writer, and homeschooling mom to three girls.  Growing up, my parents always talked about getting a few chickens, so when my husband and I bought our first home we were so excited to get three little chicks.  Three chicks quickly escalated into a dozen chickens, two goats, and a breeding trio of rabbits!  Even when we were apartment dwellers I planted (and killed) a few plants every year.  Now that I have room for a real garden I'm still planting (and killing, darn black thumb), just on a slightly bigger scale.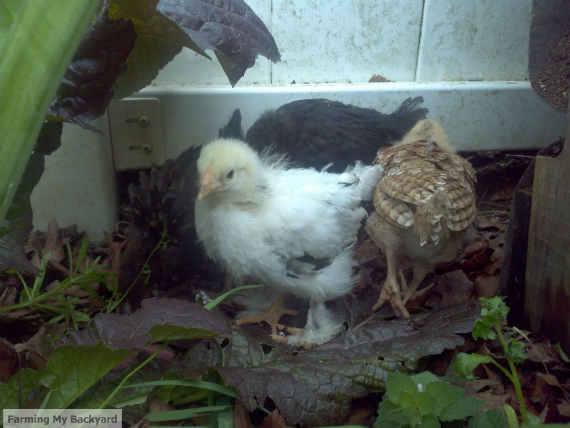 2. Where do you live?
We live in Portland, Oregon, on a 5,000 square foot lot.  Our street is next to the freeway and we have neighbors on all sides of us, so it certainly isn't your typical "farm" setting.
3. What is your blog or website?
I write about the animals and my gardening misadventures at Farming My Backyard.
4. Give a brief description of your homestead.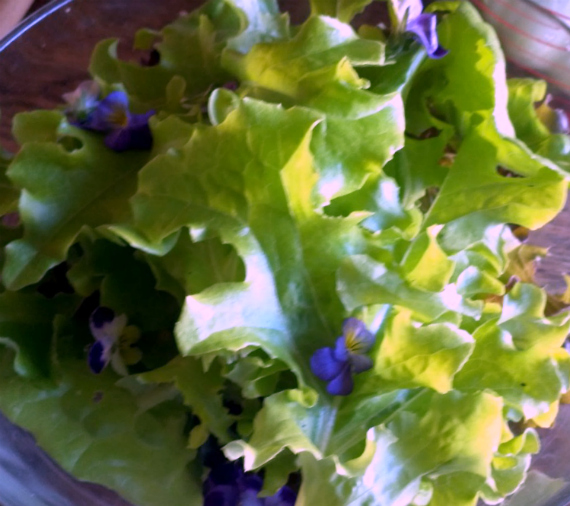 We have a smaller home, about 1,000 square feet is taken up by the house and garage, and the rest of the property is animals and gardens.  I've been slowly adding raised hugelkulture beds with bark mulch wherever I can squeeze them in.  We even turned the edge of the driveway into a garden this summer.  I planted it too closely and by the end of the season the plants had grown so big that we had to park on the street!  We also try to be mindful of our energy use so I line dry our laundry, we heat with wood heat, and we downsized our large refrigerator and freezer to a small chest freezer and a dorm sized fridge.
5. What's the most unique feature of your homestead?
In our neighborhood, I'm definitely the crazy goat lady.  The neighborhood kids all run to our fence to watch the goats when I have them out grazing in the front yard.  Chickens and gardens aren't uncommon in our city, but city goats are much fewer in number.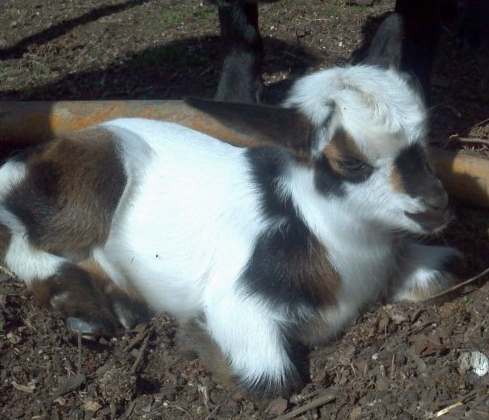 6. Any future plans?
I always have more plans than I can keep up with.  This year I'm hoping to plant more fruit trees and berries. Someday I'd love to add bees and coturnix quail.  I dream of having a cistern to collect our rainwater for home use and to have solar panels.  Of course every year I hope I learn to be a better gardener and actually keep the plants alive.
7. Please share a funny/sad story.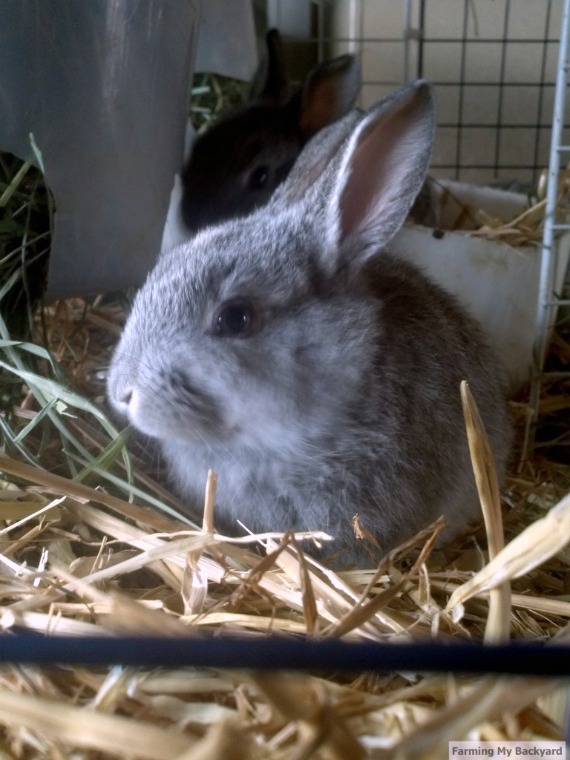 When I started raising rabbits for meat I thought the hardest part would be at the end, when it was time to process.  I wasn't prepared to lose the babies before that point.  For various reasons we ended up losing two and a half of the four litters that the rabbits have had so far.  There are definitely joys as well as losses, and when I first started out I thought certainly nothing sad or difficult could happen to us.  Now I have a better understanding of what it takes and it makes the successes even more joyous.
*****************
Kathryn, thank you so much for sharing with us! If your plants grew so big that you had to park on the street, then you sure do have a green thumb! Love your unique way of backyard farming with hugelkulture and city goats.Feel free to display the following graphic on your site. (Right-click and save to your computer, then upload to your site and link to this farm tour post.)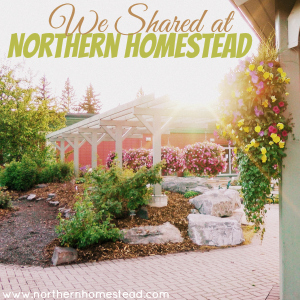 'You Share' is a place for you to share with us. To see what others have shared go here. If you are a gardener, homesteader or farmer at any level, come share it with us! We would greatly appreciate it! We want to hear what you're doing, no matter how big or small. You can find all the info and how to on here: You Share. Your shares are what makes this blog so encouraging. It's you who tell each other: Yes, you can do this! Thank you!