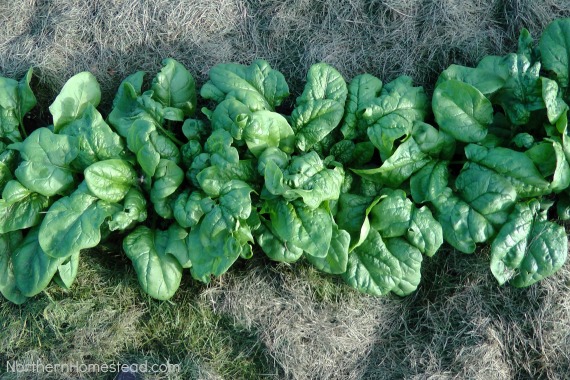 Welcome to another edition of the 'You Share' series. Krista is an awesome gardener in our area. We visited her Davenport Farms Market Garden at the beginning of this week. It sure looks good, despite all the rain we've had here.
One of the special features in her garden is the mulching. Krista mulches with grass clippings. Yes, Krista's garden Secret is mulching. She grows delicious produce this way. Her spinach looked and tasted out of this world. Those leaves are almost as big as my hand, yummy!
Mulching is a great way to
Conserve moisture
Prevent weed growth
Insulate the soil in cold weather
Cool the soil in hot weather
Enrich the soil with organic materials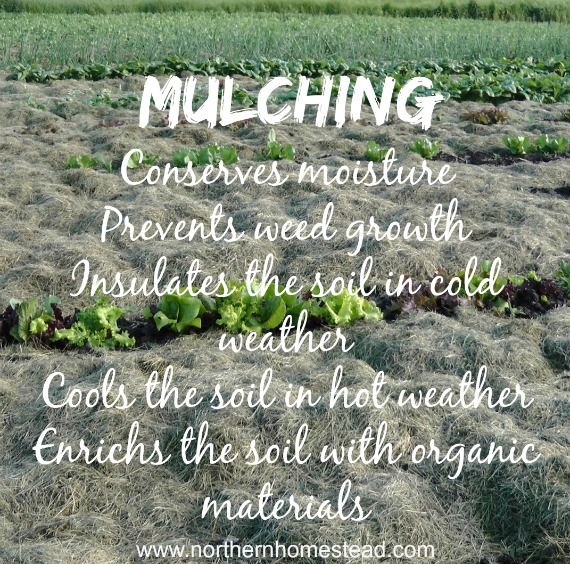 Grass clipping are free – that is if you have lots of pesticide and herbicide free lawn and a lawnmower that gathers them for you like Krista does. Grass clippings also do not have to be permanent, in fact one of the disadvantages of grass clipping mulch is that it decomposes very rapidly. But since Krista rototillers her garden at the end of the season and in spring again, the quick composting process becomes an advantage for her producing rich soil.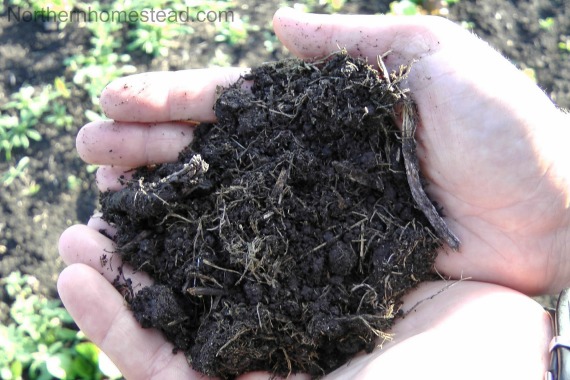 Grass clipping mulch contains nitrogen and potassium that serves as a supplemental fertilizer. It improves the yields of plants that like high nitrogen, however, it's not good for plants that don't. Krista does not use the mulching in her potato plot because of this.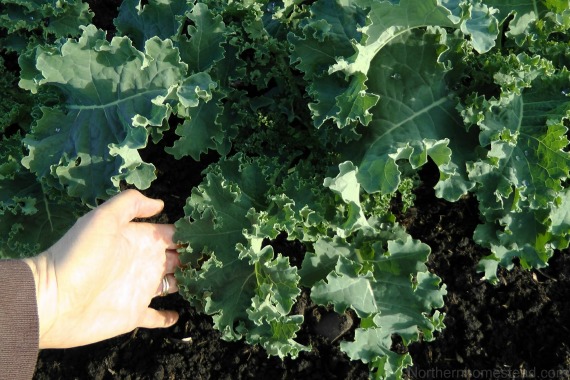 Grass clippings are also easy to work with. Every time Krista cuts her big lawn, she spreads the clippings in to the garden, working her way through the rows. And boy, does she have lots of them (grass clippings and rows).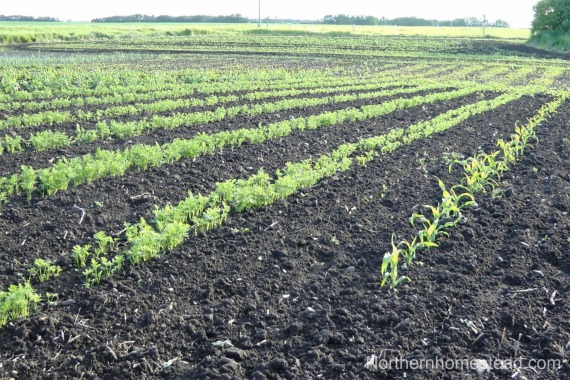 Besides all the usual cold climate crops (greens, cabbage family, and root crops), she also grows some warm weather crops right out in the garden. Summer squash, cucumbers, corn, and even melons. Doesn't this Halona Cantaloupe (a picture from last year) ever look good! I am planning to be back by harvest time to try some :).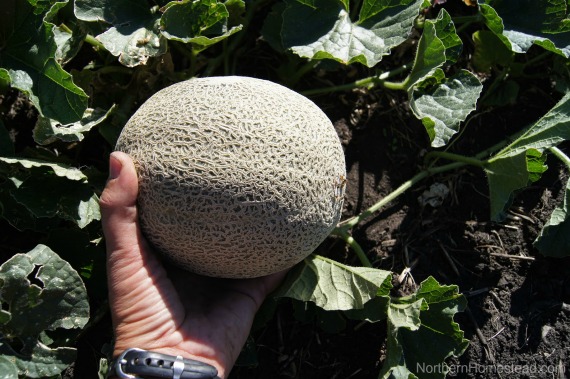 *****************
Thank you Krista for letting me tour your beautiful garden and for sharing your experience.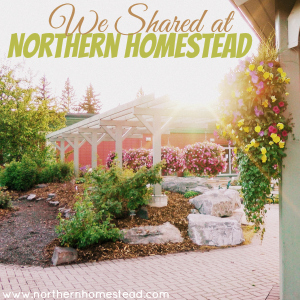 'You Share' is a place for you to share with us. To see what others have shared go here. If you are a gardener, homesteader or farmer at any level, come share it with us! We would greatly appreciate it! We want to hear what you're doing, no matter how big or small. You can find all the info and how to on here: You Share. Your shares are what makes this blog so encouraging. It's you who tell each other: Yes, you can do this! Thank you!