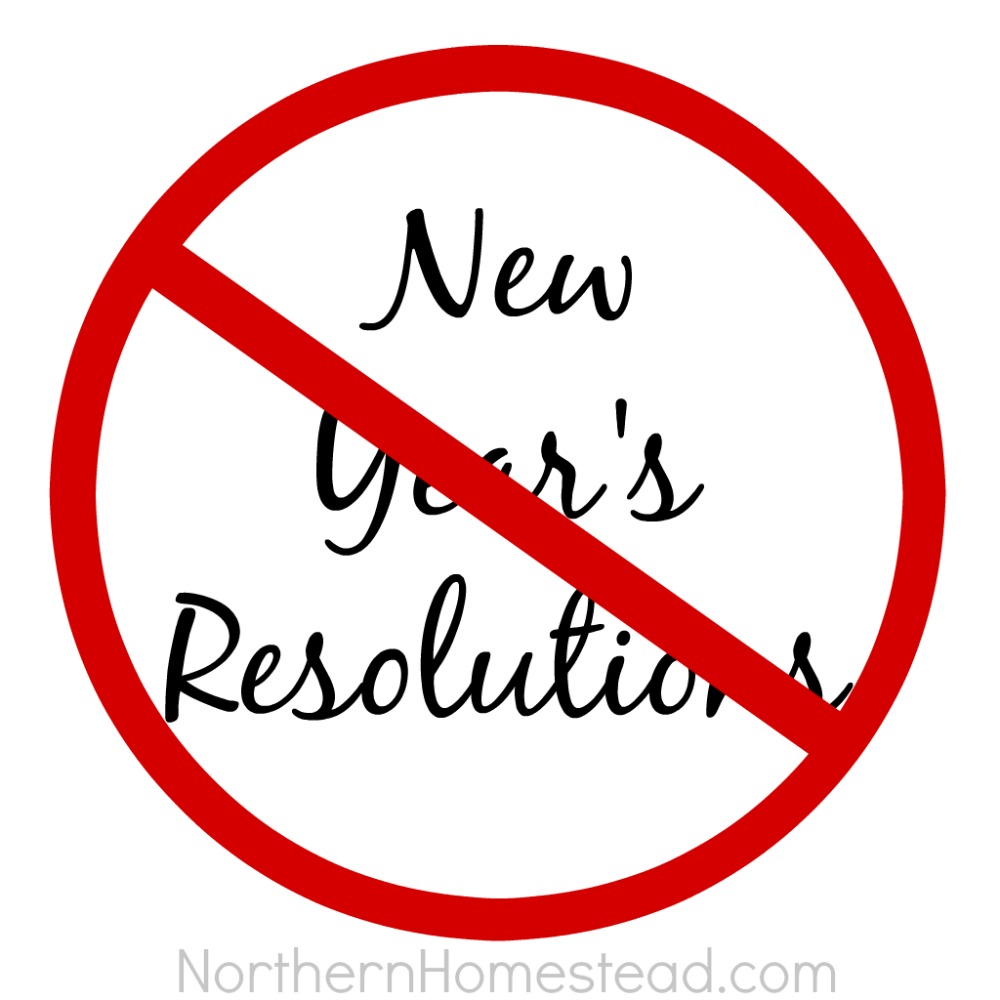 Do you make New Year's resolutions? We don't. Here is the reason why we don't make New Year's Resolutions.
Perhaps we have lost you right there, perhaps you were thinking we accomplish so much and should be the most successful in making and sticking to a plan, and here I am telling you that we don't even bother making any.
Or, maybe we have become more attractive to you because you yourself have struggled with new years resolutions for years. To know that there are others that don't make any resolutions is refreshing for you.
Either way, I hope you will find something meaningful in this post.
What are New Year's resolutions?
New years resolutions can be about resolving or changing an undesired trait or behavior or to reach a goal. To make a plan, most often in written form to accomplish it in the new year.
The Old World Garden Farm puts it into words so nicely (btw., a great blog to check out):
Without dreams, you have nothing to work for. Without putting a few goals in place to reach those dreams, you have nothing to work towards.

And without a daily or weekly to-do list to follow, you have no way to know if you are making any progress.

But when you put all three in action together and work at everything a little each day – the magic begins.
Sounds great right? And it is, but not for everyone.
Why do new year's resolutions work for some, and not for others?
If you are on the side of those who love resolutions and goals and to-do list, you might wonder how something so great and helpful and actually very simple does not work for some people. You might even be very annoyed by it.
The common way is to think that those that make a plan and stick to it are the successful people who got it, and those who don't are just disorganized and lazy.
Well, not so fast.
There are people who are disorganized and lazy, but that's a different problem.
The main reason new year's resolutions work for some, and not for others is because we are all different personalities.
Some of us need a plan, otherwise, they will not get anything done.
Some of us are a plan (at least that is what it seems like), everything in their life is planned and organized.
Some of us make a plan, even if the task is already accomplished, just so they can mark it off on their to-do list.
And some of us don't even take the time to think about a plan, because they are so busy living life.
All of us can be equally successful and reach our goals!
The Reason Why we don't make New Year's Resolutions
You are probably already guessing it, we are the ones that don't need a plan, or are too busy to make a plan, or have already everything planned out.
But which one of the above are we? And how can one know for sure?
This is something that we have been wondering about for a long time. We knew that there is something in the two of us, that does not fit the norm.
We decided to get married in June and were already married at the beginning of August. That was a great start to many adventures to come.
2018 we accomplished a lot: We changed our diet to a whole-food plant-based in March. We converted a hay field into a garden in May. We grew and preserved a whole lot of food during the summer. We build a new gate and entry steps. We continue to work on our indoor garden moving a wall and building a new hydroponic system and testing it. We bought a new car and went on vacation, Jakob to Europe and then together with me to the west coast. And to be honest I doubt that much of this was a plan or even a dream at the start of the year.
And there is something else that happened this year, we finally discovered why we do things we do the way we do.
The reason why we don't make New Year's resolutions is that we work better with inspirations than resolutions. We need to be excited every day about something we want to accomplish. This often happens in bite-size portions. For me, true to my nature it is one thing a day that is important. What is your nature?
It's just my nature
It all actually started a year before when I was directed to a website called Live Your Truth. It is a free course to find out your energy profile and start dressing your truth. I thought it was interesting and would help me to get a better garderobe and maybe even find out a bit more about my personality. I also bought a book that was offered in the course: It's just my nature. First I had read it myself and Jakob read a bit, but then we started to read it together and the light went on. We finally figured out what our nature is.
We had done personality profiling before. They are fun, but really, in the end, they make you do more of what you are already doing. In our case Jakob would just push more projects, unplanned of course. And I would stress more around to keep things somehow together. As you know, we are busy and things can get crazy.
It's just my nature does not go into what we do first, it looks into what our energy flow is which reveals itself in our facial profile, body, thoughts, and feeling process.
Did you know that those that have everything exact planed also have a stillness and mirroring effect in their facial features? And those with a random spontaneous way of life have circles and star points instead? I find it fascinating!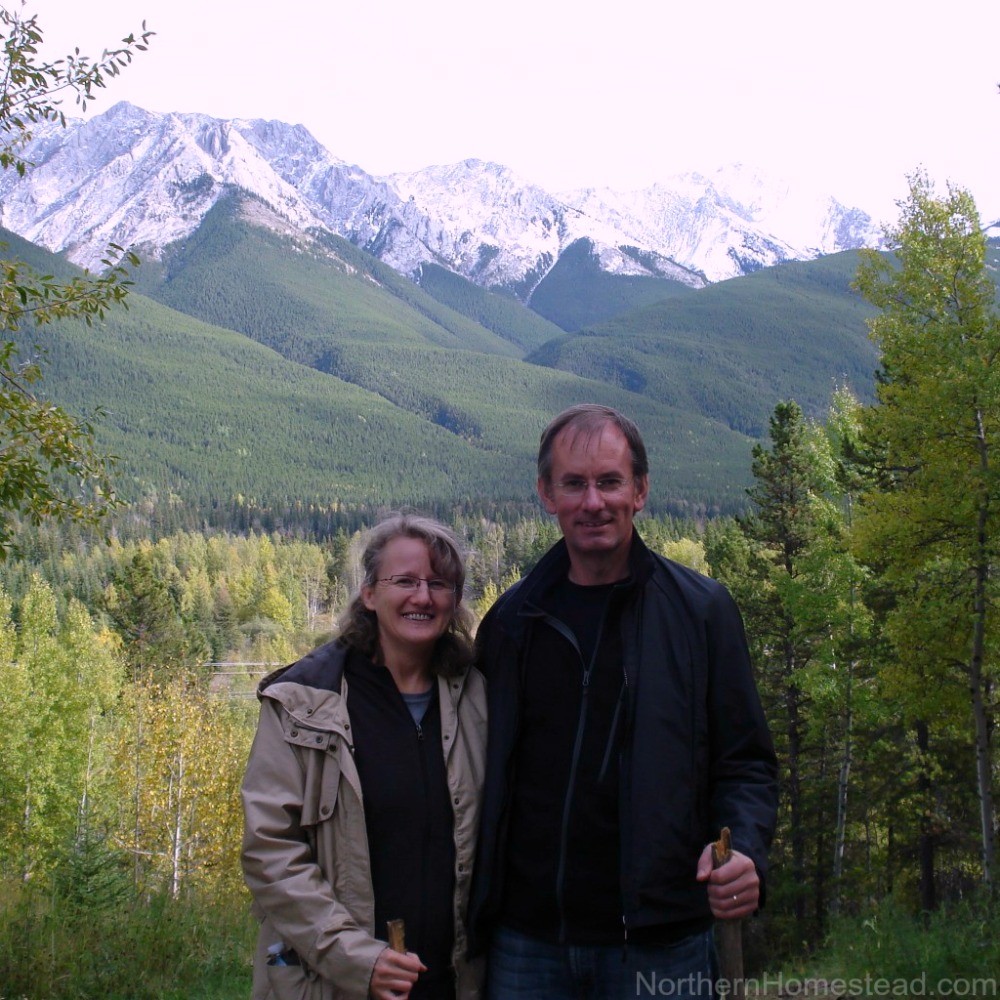 We found out that Jakob primarily and I'm secondarily are active, adventuresome, agreeable, creative, eager, flexible, imaginative, inspiring, intelligent, inventive, open-minded, random, self-starter, simple, unexpected, unpremeditated.
Do I need to say more?
In this book, it's called a Type 1 person. Here is the sad part, if you put a Type 1 person into a structured world, it's like a hummingbird in a cage. It loses its wings. There are many brilliant type 1s out there that feel like losers, they can't do anything right, and they are often very unhappy. I know Jakob was just that for many years. It is so hard for a type 1 to follow a boring plan. They need some freedom and some fun. Plus if they can make someone happy with their many ideas, it just adds to their enthusiasm.
The homesteader and gardener in our relationship is me. I want to grow and preserve food, despite the cold climate we currently live in. Jakob goes to extreme length to make that possible. He builds and invents amazing things just to bring a smile to my face. Plus of course, he enjoys the good food that comes out of it.
Since I'm primarily a type 2, and love writing and because of that you as readers of our blog get to benefit from it.
Is this your nature too?
Now, if you have someone in your life who does not follow a plan, and is random and unexpected, chances are they are also a type 1. I would encourage you to read the book It's just my nature, and inspire those people to be who they really are. Remember, they want to make you happy. If you are always dragging them with your plan, and nagging them with your disappointment, it will never happen.
Maybe you are a Type 1 and you have been struggling year after year with a new resolution that you never seemed to be able to get right. Maybe you even have been thinking that the whole world is against you and have given up and become lazy in your disorganized life. Let me inspire you, there might be a genie deep inside of you. Read the book, and please read the whole book, to understand other people in your life and why they are often so frustrated with you. Make it your new years resolution to find a way to be happy and successful. It might just be your last new year's resolution because you will know the reason why new year's resolutions don't work for you.
While I'm typing this, Jakob is working away on an exciting project to heat the garage/greenhouse with minimum cost. If it works, it will be a great help to those who are looking to do the same. Since he does not have a project plan, I have no way to tell you when it will be finished. But you will know if he was successful because then we will post it on here. So stay tuned and have a fabulous New Year.
We invite you to subscribe to Northern Homestead and follow us on Facebook or Pinterest for the latest update.
More posts you might enjoy