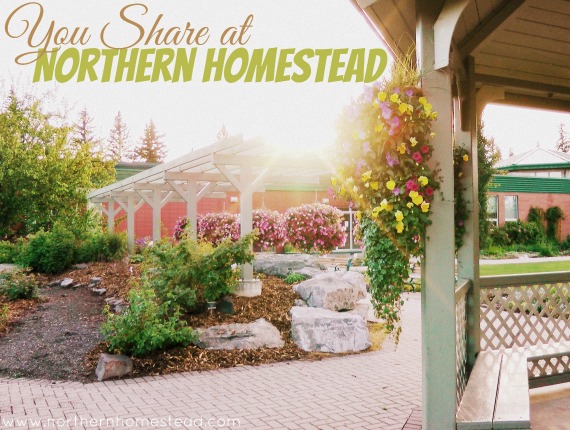 'You Share' is a place for you to share with us. If you are a gardener, homesteader or farmer at any level, come share it with us! We want to hear what you're doing, no matter how big or small. Your shares are what makes this blog so encouraging. It's you who tell each other: Yes, you can do this! Thank you!
What can you share in a 'You Share' guest post?
Share about things you grow, raise, hunt, as well as store and preserve. Thinks that will be encouraging to a cold climate homesteader, short season or winter gardener.
How to Contribute an 'You Share' guest posts?
Send an email to anna (at) northernhomestead (dot) com with the content you want to share adding your original pictures. Every post that is helpful, encouraging, motivating, or just interesting for a northern homesteader will be published.
All posts submitted must be new and original. Posts must be exclusive to Northern Homestead (not on your own blog or a guest post elsewhere). Word Count Posts should be between 300 and 2,000 words.
Sponsored links are not permitted in 'You Share"' guest posts. If you have another post on your own site that ties into the post you are submitting, feel free to link to it. Please keep links to your blog at 3.
Although not required, it would be great if you would promote your post on social media. This promotion will greatly benefit both of us.
'You Share' guest posts can be a blog post or an interview.
Interview sample questions:
1. Tell me about yourself: (be as general as you'd like, if you wish to protect your privacy)
2. Where do you live? (be as general as you'd like, if you wish to protect your privacy)
3. What is your blog or website? (optional)
4. Give a brief description of your homestead. (city, suburbs, apartment, country, etc.)
5. What's the most unique feature of your homestead/garden/kitchen/pantry/cellar …? (whatever you want to share about, add as many questions as you need too)
6. Any future plans?
7. Please share a funny/sad story.
To see what others have shared go here.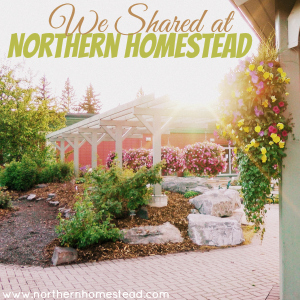 If you shared at Northern Homestead you can add the featured graphic on your blog or website. Thank you for taking the time, thank you for sharing!