It was a stormy day here, second in a row. Wind, heavy rain, hail, and tornado warnings. I took some pictures for the end of July garden update already on Sunday, and then a few today, after the storm.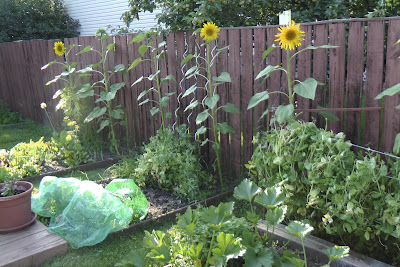 We have been enjoying many homegrown goodies: salad, swiss chard, kale, broccoli, peas, herbs, carrots, beats, tomatoes, cucumbers, ground cherries, and peppers.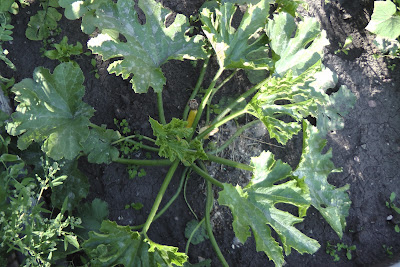 Zucchini is just starting to come.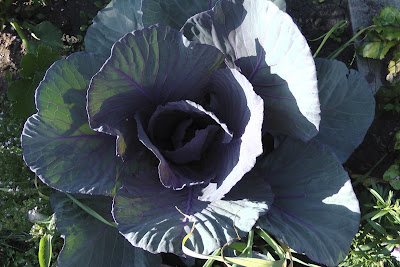 Cabbage is looking good, still has to grow.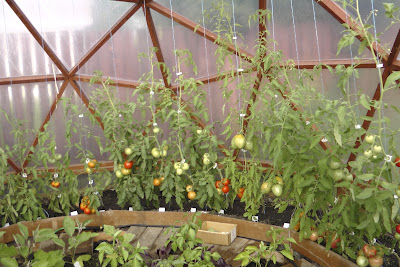 Lots and lots of tomatoes in the greenhouse.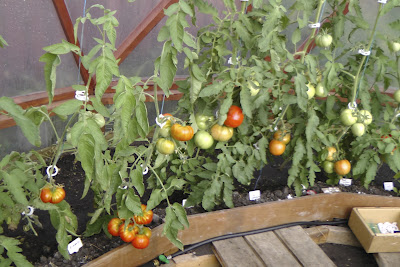 Yumm, yumm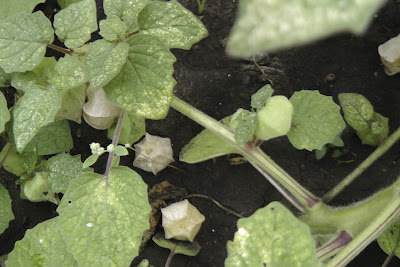 Ground cherries – this little yellow fruits are just so delicious.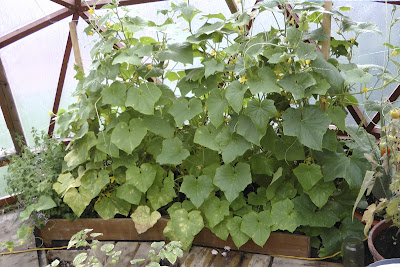 Cucumbers are loaded with blossoms and fruits.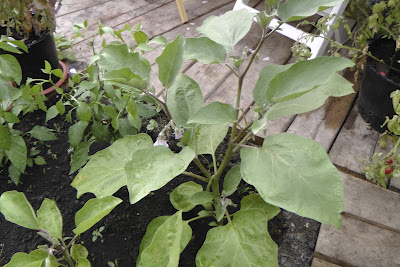 Eggplant is really taking off.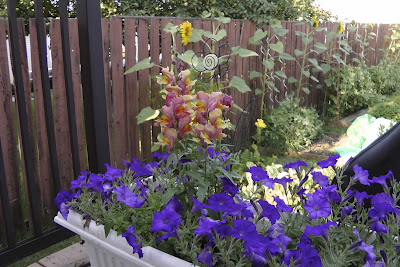 Flowers before the storm…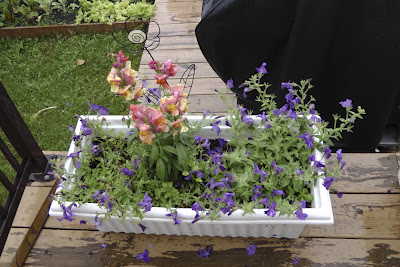 .. and after ;(. But it looks like they will recover.