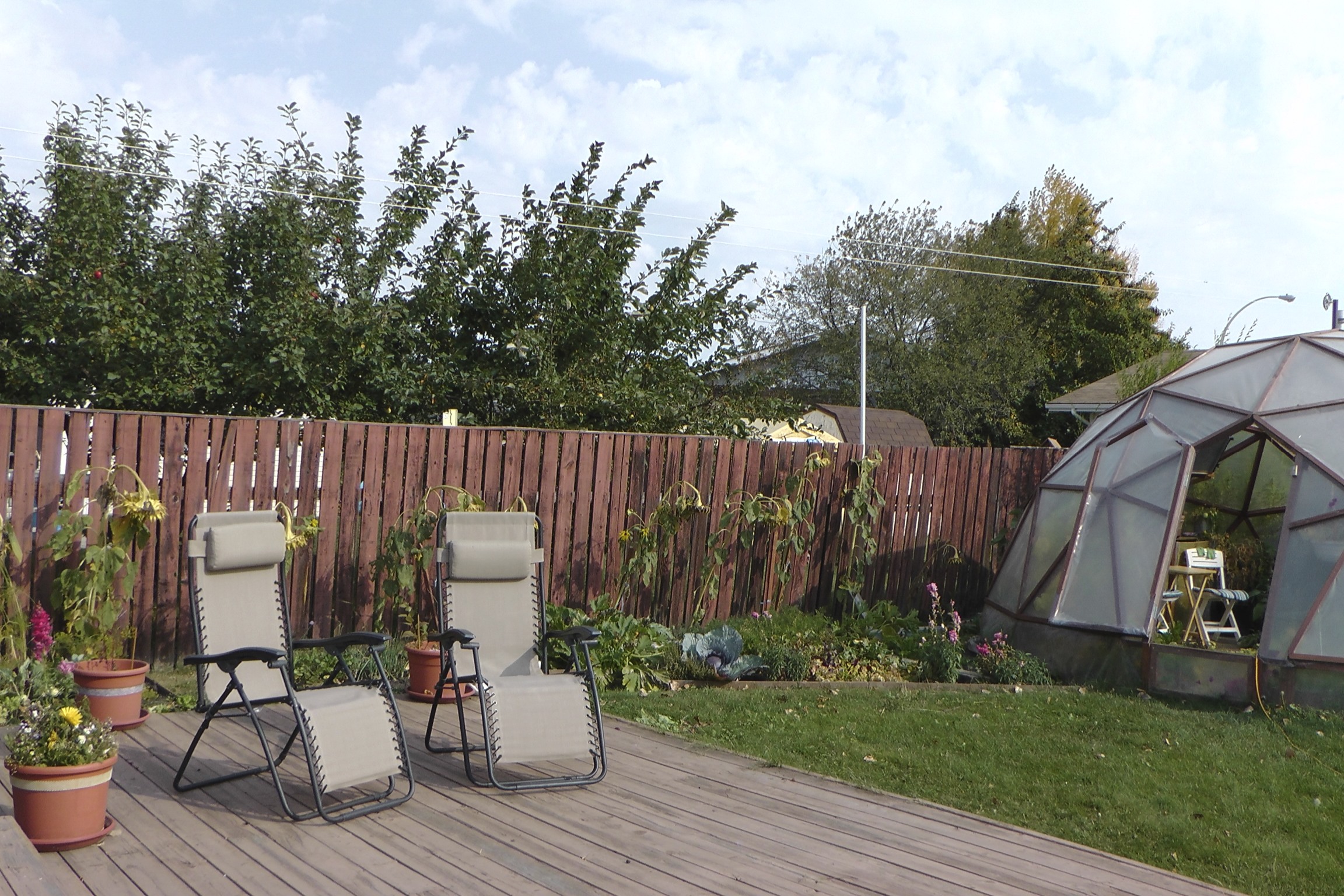 Did you notice there was no garden update in August? Well, at that time it felt like the garden was pretty much done. We have a nice spot for our garden and greenhouse in summer, but as soon as the sun was at a lower angle we had lots of mid-day shade because of a huge tree in neighbor's yard. With just a bit of sunshine in the morning and shade up to mid afternoon, fall for our garden came quickly.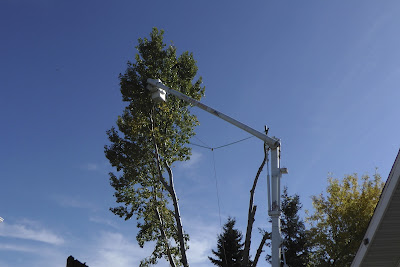 Chop, chop down it goes
Then, a few weeks ago, God sent a huge storm. The neighbor's tree broke partly down and needed to be removed. Boy, was I ever happy :)! And so is the garden with me.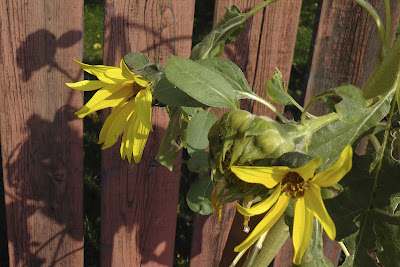 Sunflowers are not giving up 🙂
It seems like so many things have picked up again even though it is the end of September and we have had some night frost.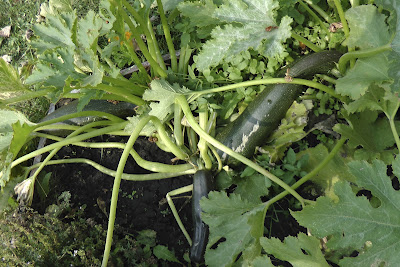 With some frost protection Zucchinis are still producing.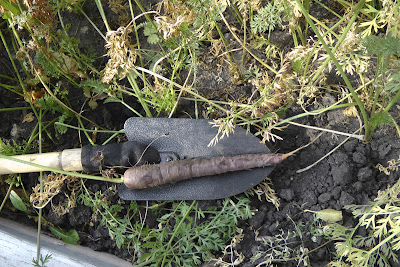 These purple carrots are so delicious!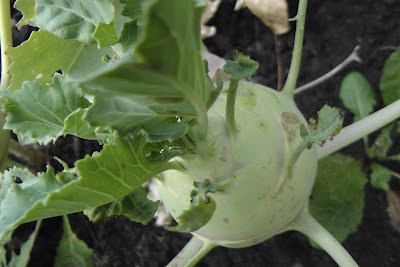 Kohlrabi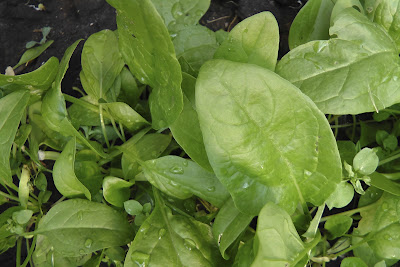 Second crop of spinach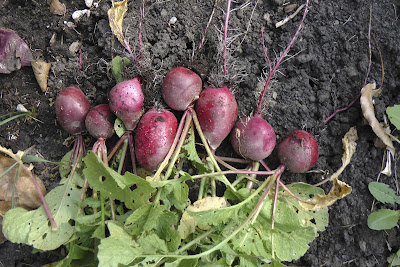 Radishes, harvested for today's lunch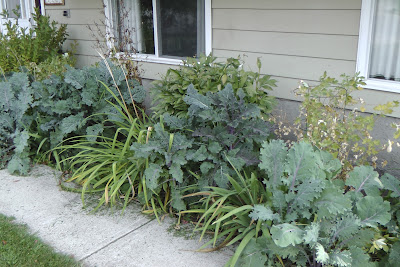 Kale in the front flower bed
 The Greenhouse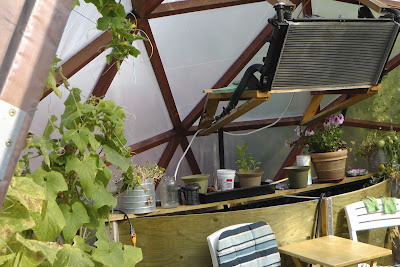 A radiator warming up the greenhouse.
The water circulation with the radiator that my husband added this spring, is really working. No frost so far in the greenhouse. Everything is still growing and producing. With the added sunshine we might be able to enjoy the greenhouse for much longer.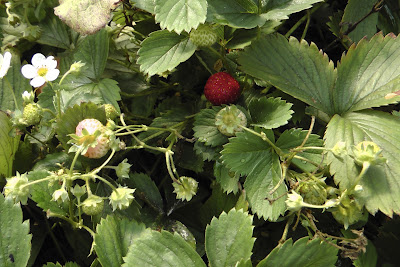 Happy Strawberries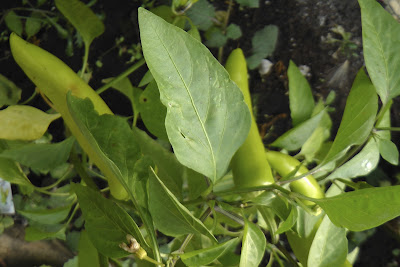 Peppers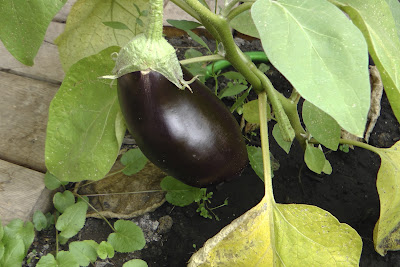 One of the eggplant that actually produces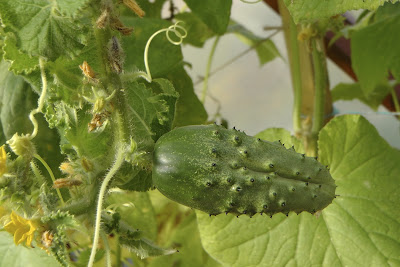 Cucumbers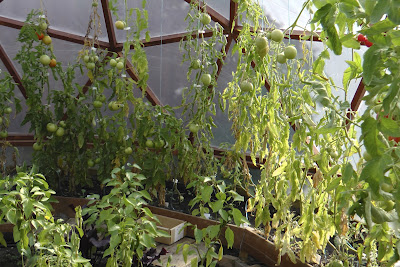 And still lots and lots of tomatoes
"He (God) will also send you rain for the seed you sow in the ground, and the food that comes from the land will be rich and plentiful." Isaiah 30:23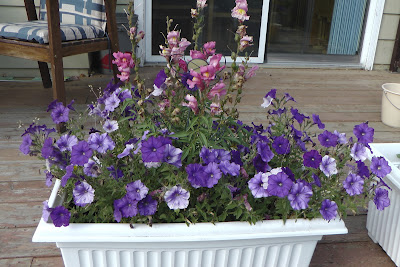 Thank you God!