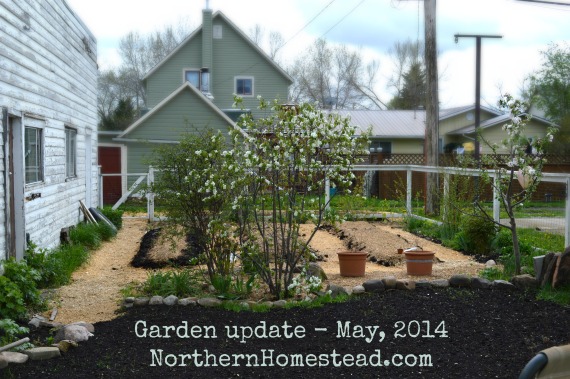 It is this time of the year again where we do regular garden updates. It is fun to look back and see what was growing. These are personal garden journal posts, so if you are not interested, we understand. However, if you want to see the progress, you are welcome. Here is our garden in 2012 and 2013.  This post opens the new garden update era of 2014. It is also a new garden and we are still in the process of organizing it. See the plans here.
Perennials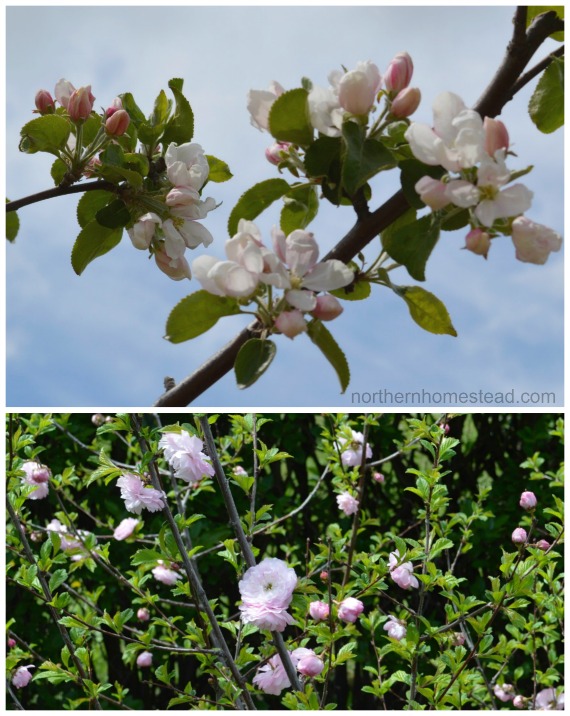 Our new garden has lots and lots of perennials. Flowers, edible greens, and herbs, as well as shrubs and trees.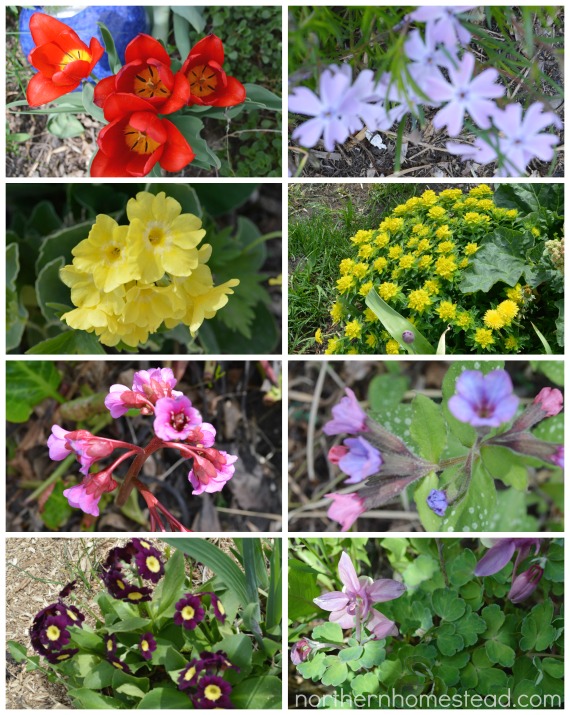 Admittedly, there are lots of things that we still have not much of a clue about what they are. We just have to wait and see. We also planted some new exciting perennials, a hardy kiwi, blackberries, and a plum tree.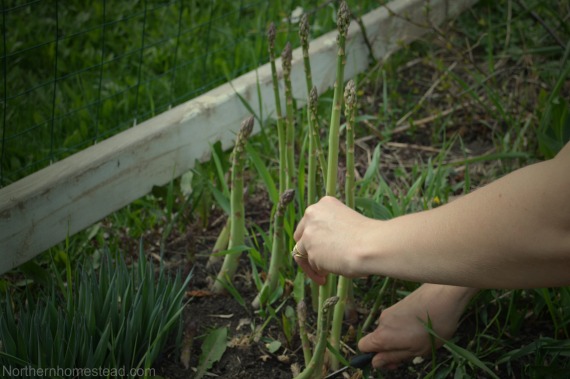 First asparagus harvest. We are very exited to have it in the garden. However, we do not know how old the plants are. Also they are a bit squeezed in between other plants, so we are not harvesting much. We are planning to give them more room, and let them grow strong so we can have asparagus in the years to come.
New garden beds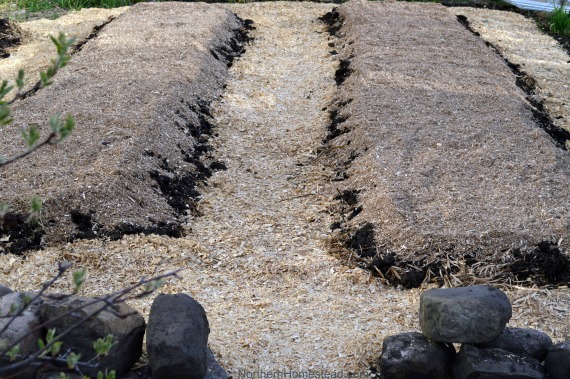 Using the combination of a lasagna garden and Back to Eden garden method we created 4 new raised garden beds. We are not too optimistic for this year's growth since it is all new, but we will plant anyways and see what and if it will grow.
Greenhouse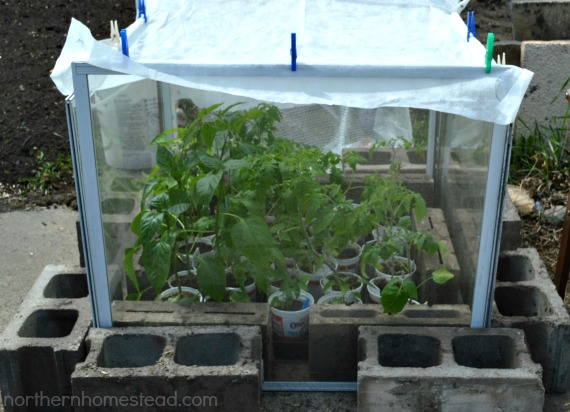 While Jakob converts the old garage to a greenhouse, our son and I built a temporary structure to keep the peppers and tomatoes somehow alive and happy. We are very excited about the greenhouse. The windows are in place, the rest, God willing, comes soon. Will keep you posted.
We invite you to subscribe to NorthernHomestead and follow us on Facebook or Pinterest for the latest updates.