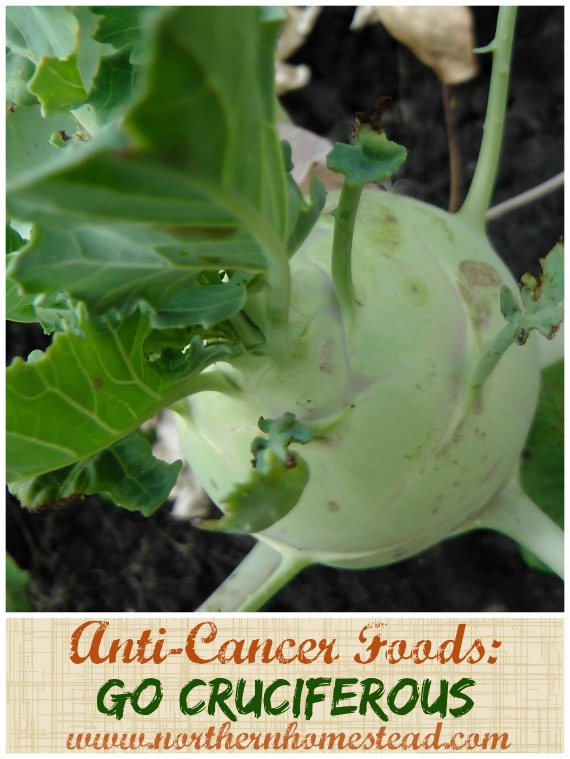 There is no doubt that eating lots of fruits and vegetables, along with berries, nuts, seeds, etc. is healthy, but not all of them are equally protective against cancer. There is one family that is especially protective: the Cruciferous vegetables.
I first learned about this in my new book: Super Immunity: The Essential Nutrition Guide for Boosting Your Body's Defenses to Live Longer, Stronger, and Disease Free
written by Joel Fuhrman. In one of his newsletter he says:
"Cruciferous vegetables contain glucosinolates and in a different area of the cell, an enzyme called myrosinase. When we blend, chop or chew these vegetables, we break up the plant cells, allowing myrosinase to come into contact with glucosinolates, initiating a chemical reaction that produces isothiocyanates (ITCs) – powerful anti-cancer compounds. ITCs have been shown to detoxify and remove carcinogens, kill cancer cells, and prevent tumors from growing.

Observational studies have shown that eating ITC-rich cruciferous vegetables protects against cancer – here are a few examples:

Twenty-eight servings of vegetables per week decreased prostate cancer risk by 33%, but just 3 servings of cruciferous vegetables per week decreased prostate cancer risk by 41%.
One or more servings of cabbage per week reduced risk of pancreatic cancer by 38%.
One serving per day of cruciferous vegetables reduced the risk of breast cancer by over 50%."
We have all heard that some exotic fruits can help against cancer. The latest I heard is that Sour Sop or the fruit from the graviola tree is a miraculous natural cancer cell killer. This is great! But in my area there aren't any graviola trees growing. Cruciferous vegetables, however, grow everywhere.
We also know cruciferous vegetables as winter vegetables, because they are frost hardy. In warmer climates people grow them in the winter, and in very cold areas they can be grown in the summer. So we all can grow them, have them, eat them! Here is a list of cruciferous vegetables:
arugula
bok choy
broccoli
broccoli rabe
brocollina
brussels sprouts
cabbage
cauliflower
collards
horseradish

kale
kohlrabi
mustard greens
radish
red cabbage
rutabaga
turnips
turnip greens
watercress
"Don't forget: chopping, chewing, blending, or juicing cruciferous vegetables is necessary to produce the anti-cancer ITCs." says Dr Fuhrman. And we should eat them every day, raw and cooked.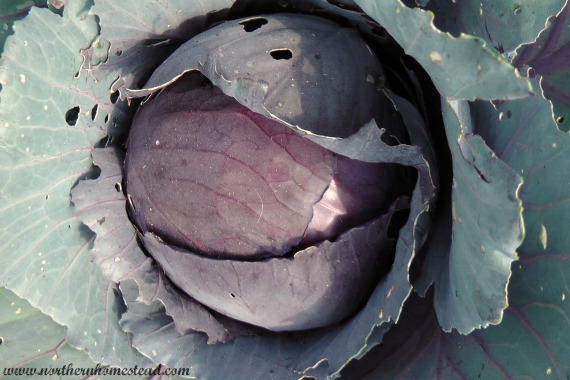 Of all the vegetables combined the red cabbage seems to be the most nutritious. Plus it happens to be the one cabbage that is easy to grow, at least in our experience. Here an interesting video to watch and eat more red cabbage.
We invite you to subscribe to Northern Homestead and follow us on Facebook or Pinterest.