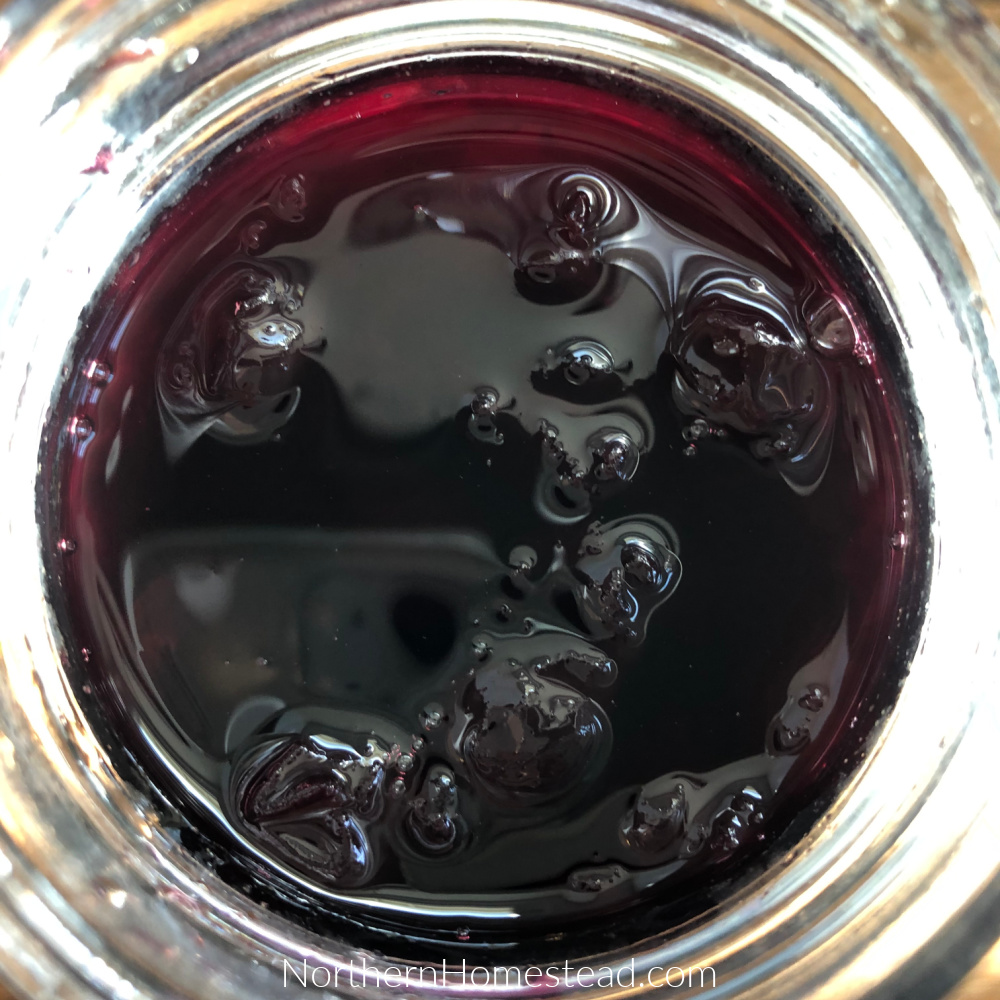 This delicious sour cherry jam recipe without pectin comes from my long-time best friend. We both grew up on the same narrow street in a small town. Even though we have moved to different towns, countries, and continents, our friendship never got lost. Friendship like ours is seldom, and it is something I deeply cherish. 
"Friends cherish each other's hopes. They are kind to each other's dreams" ~ Henry David Thoreau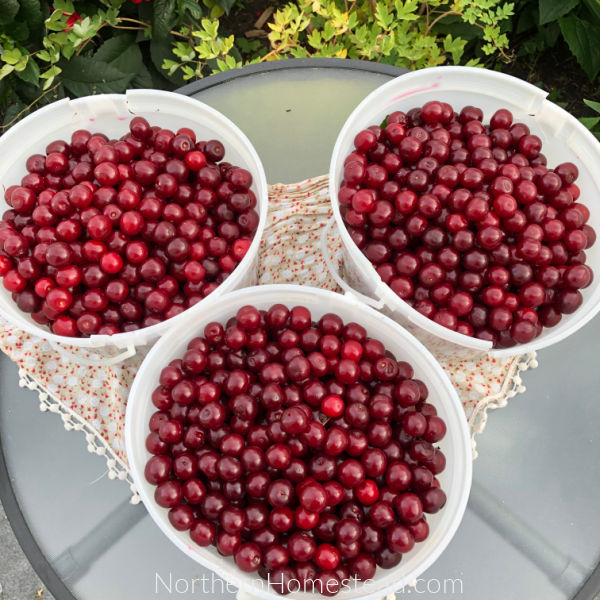 Cherries for sour cherry jam
Sour cherries are a great fruit to grow in a northern climate. Even though we can't grow the sweet varieties, we can grow some of the best from the sour ones.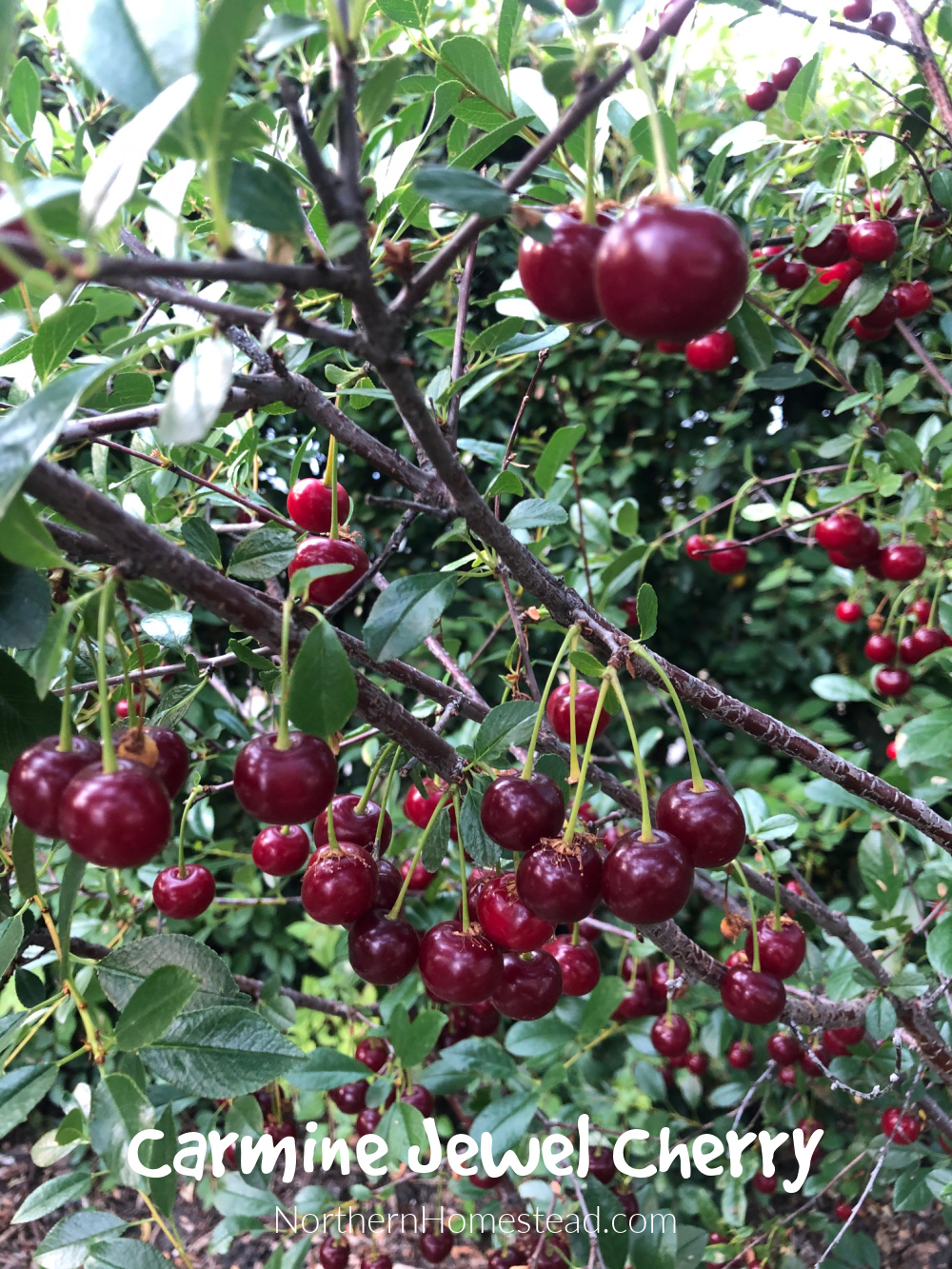 My favorite sour cherry is the Carmine Jewel. It's not really a tree, just a bush. In our garden, we have 4 of them. Two are planted in the same hole (see picture), it had been there when we bought the house. And two we moved with us, not knowing that there were already two. No problem, we love them all.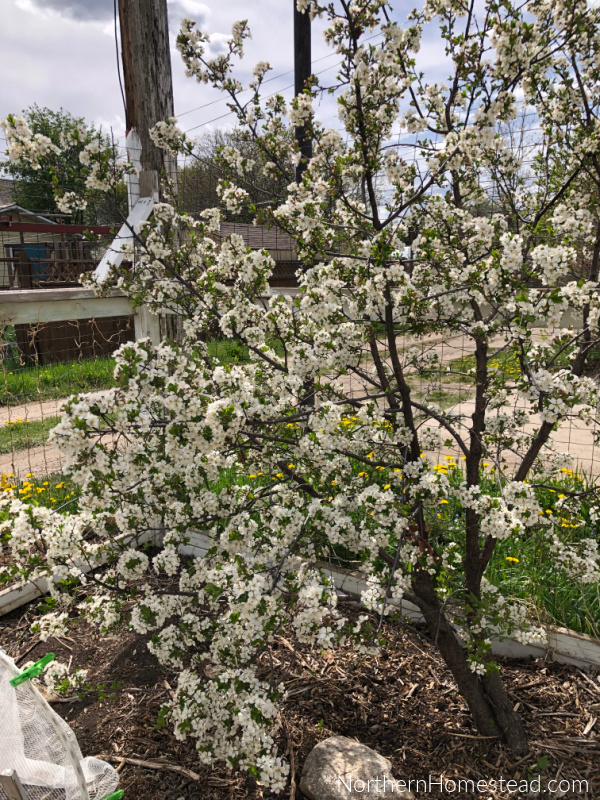 In spring these trees make a great blossom show, and in summer they are loaded with dark red cherries. If we could have just one tree, this would be the one. But don't plant just one, plant two in the same hole for pollination. Size wise the two are the same as one, but the harvest is better with two.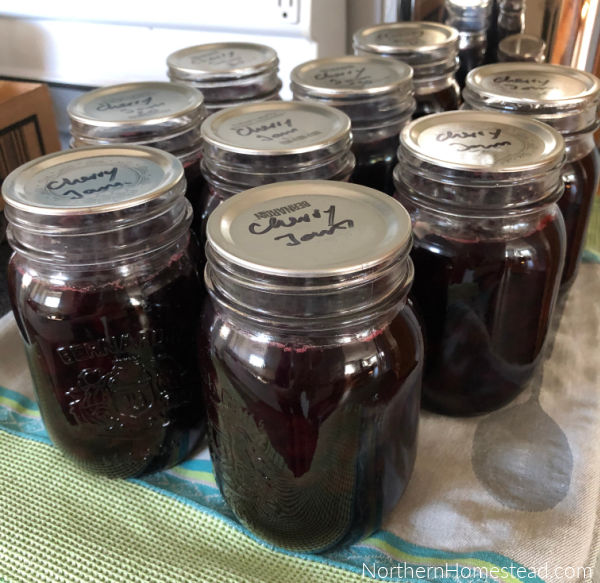 The dark red color of the fruit is not just outside, it is throughout, making it such a great choice for jam making. The result is a beautiful preserve. 
Pitting the cherries for jam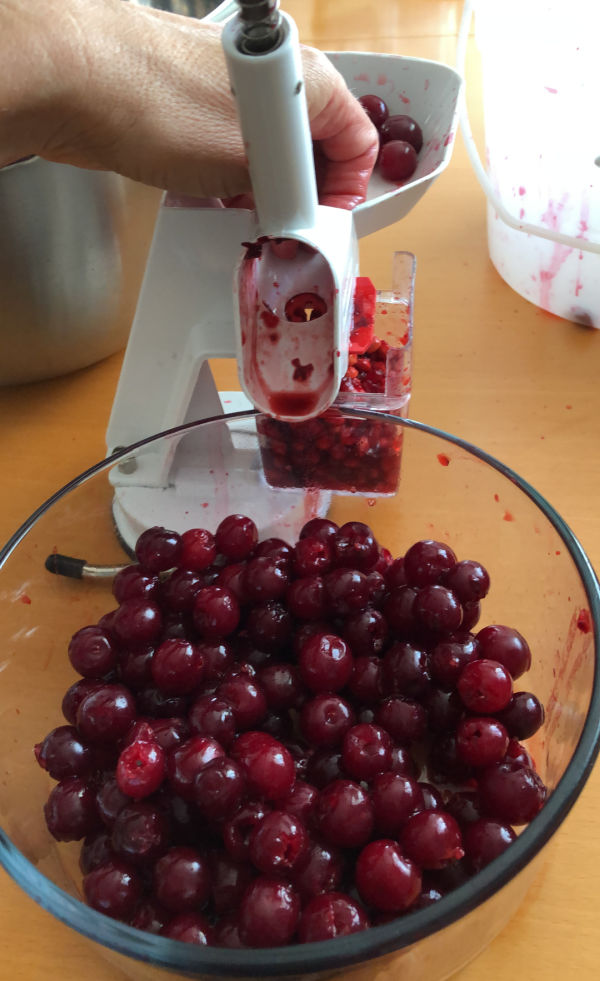 Cherries come with pits, that need to be removed before making this recipe. There are many cherry pitters available to make the job go easier. We use both a hand pitter and a deluxe cherry pitter.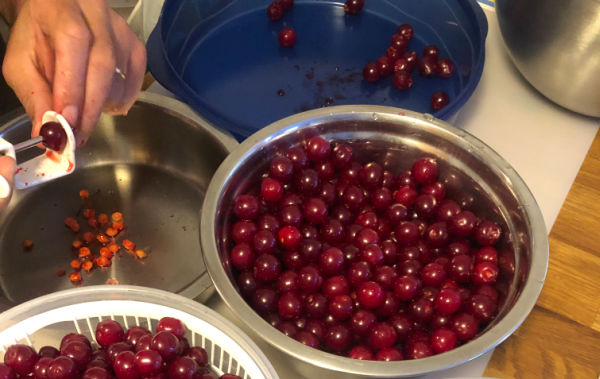 Using the hand pitter is a slower process, a bit meditative. Great for a cherry date night with good conversations. 
Making jam without pectin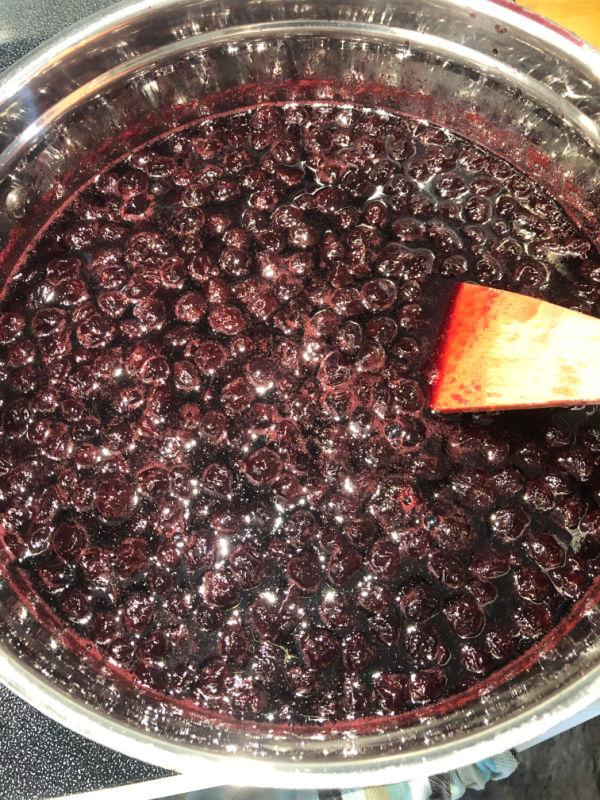 This sour cherry jam recipe uses a unique multiple cooking method that helps to thicken the jam without the need for pectin. Since cherries are very juicy, it's a good way to thicken the jam without cooking it for hours. The method does take longer but is not more work. My friend says that she uses the same method to make jam from other juicy fruit as well.
Try it, it might become your favorite method, too. 
Since we do not use pectin we are more flexible on how much sugar to use. My friend uses a 1-to-1 ratio. I usually add less sugar. It really depends on your preference and how sour the cherries are. Different varieties have different tartness. If in doubt, add less, and taste before adding more. I share the recipe the way my friend shared it with me. 
Sour cherry jam recipe
Sour Cherry Jam Recipe Without Pectin
Author:
Anna @ Northern Homestead
Ingredients
1 kg (about 2 lb) pitted sour cherries
1 kg (about 2 lb) sugar
Juice from half a lemon
Instructions
Add the pitted cherries to a big saucepan and bring to a boil on medium-high
cook for 15 minutes stirring regularly to cook some of the liquid down
Add sugar and lemon juice and cook for 10 minutes
Take from the fire and let cool completely
Bring the jam back to a boil and cook on medium-high for another 10 minutes
Take from the fire and let cool completely
Bring the jam back to a boil and cook on medium-high till it thickens to your liking. At this point, it might only need a few minutes.
Ladle into clean jars
Cover with lids and screw on bands finger tight
Process in a water bath or steam canner for 20 minutes
Note: You can process this jam for 10 minutes (adjusting to your altitude), but in that case, you have to sterilize jars and lids beforehand. I just process it for 20 minutes, to save myself the extra work.
We invite you to subscribe to
Northern Homestead
and follow us on
Instagram
, 
Facebook,
or
Pinterest
for more great recipes.
More food preserving articles you might enjoy: