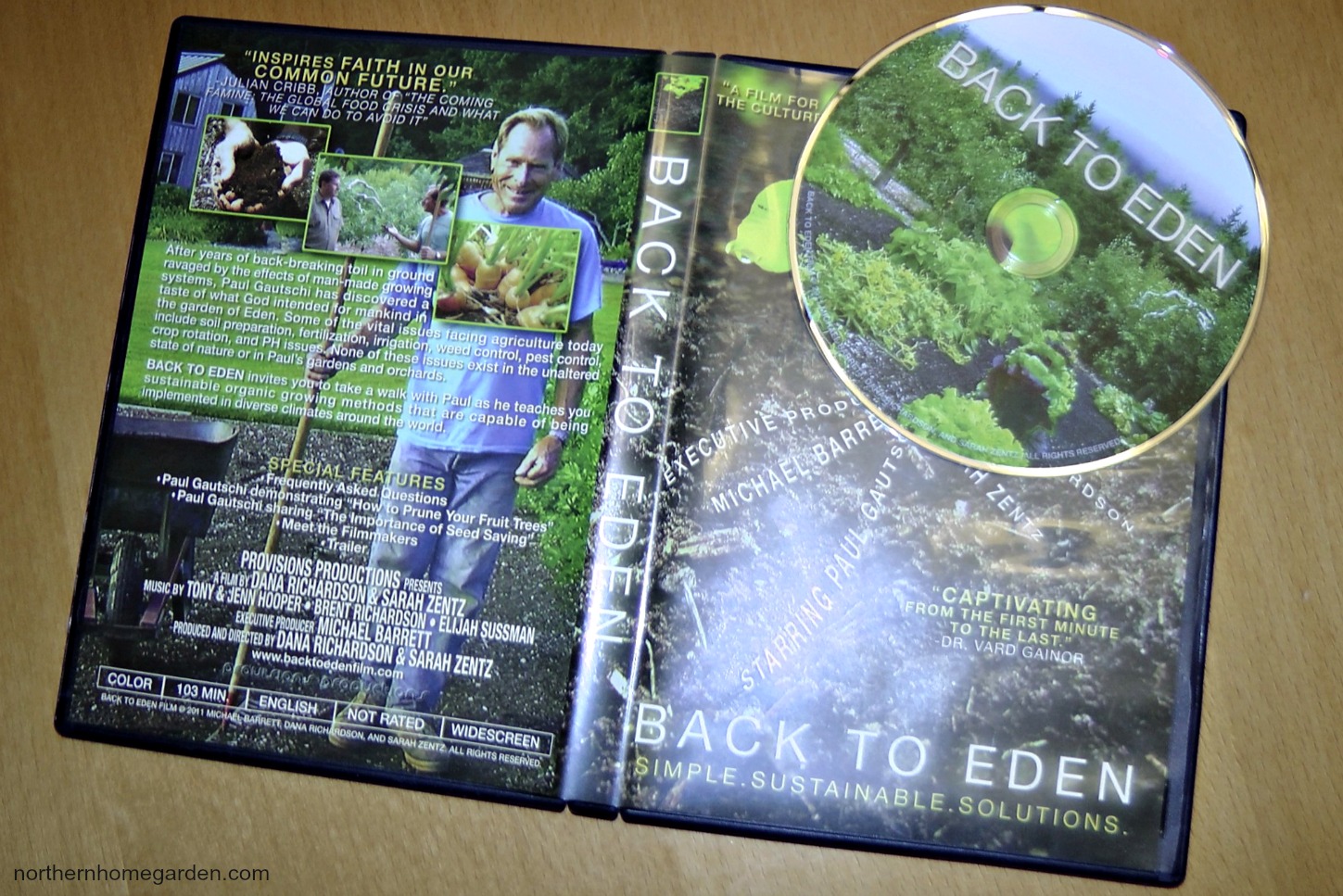 BACK TO EDEN shares the story of one man's lifelong journey, walking with God and learning how to get back to the simple, productive methods of sustainable provision that were given to man in the garden of Eden. The organic growing system that has resulted from Paul Gautschi's incredible experiences has garnered the interest of visitors from around the world. However, never until now have Paul's methods been documented and shared like this!

As a part of their mission to freely give and freely receive, the makers of BACK TO EDEN have agreed to stream the full feature film online for free. For viewers who support this film and who want to help other people see it, please share backtoedenfilm.com, buy copies of the full feature film to give to others or host a screening in your community. (From the back to Eden Film Website)
With this blog post I too want to share www.backtoedenfilm.com. It sure is an encouraging and well worth seeing film. I heard about it "accidentally" through a YouTube comment and was very curious, and I am glad I was. BACK TO EDEN answers many gardening questions:
The Covering
Soil Preparation
Irrigation
Weed Control
Pest Control
Crop Rotation
pH Issues
The DVD has this special features:
Frequently asked questions
Paul Gautschi demonstration "How to prune your fruit trees"
Paul Gautschi sharing "The importance of seed saving
Meet the filmmakers
Trailer
Back to Eden OFFICIAL FILM from Dana & Sarah Films on Vimeo.
A big Thank You to Paul Gautschi and the Filmmakers for the Film and the free stream of it. We replace our lawn with food production using the Back to Eden method, and are very happy with it.
We invite you to subscribe to NorthernHomestead and follow us on Facebook or Pinterest for the latest updates.