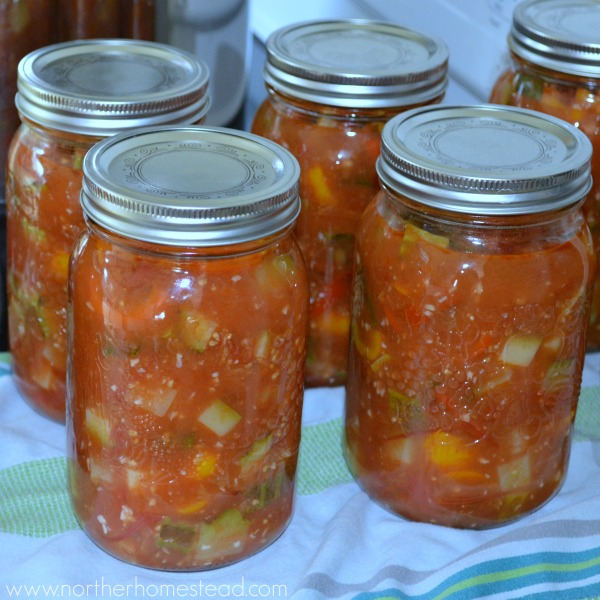 Canned zucchini salad is an old Russian recipe using zucchini, peppers, and tomatoes. These 3 summer vegetables combined and spiced up with lots of garlic make a very delicious dish.
Served as a side dish with some baked potatoes, or whole-grain rice, it makes a real dinner.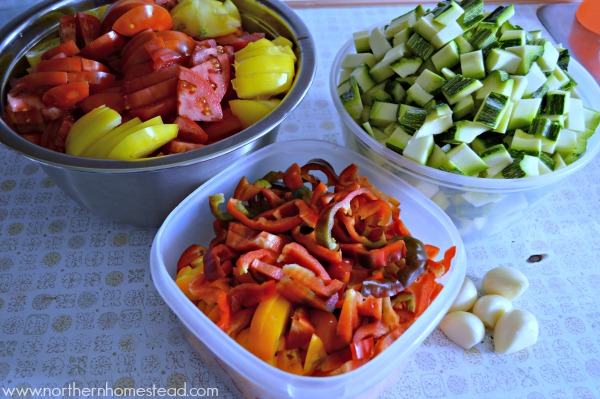 Traditionally the peppers and tomatoes are sliced, but if you don't like the tomato skin in the dish you can either peel them beforehand or finely chop the tomatoes.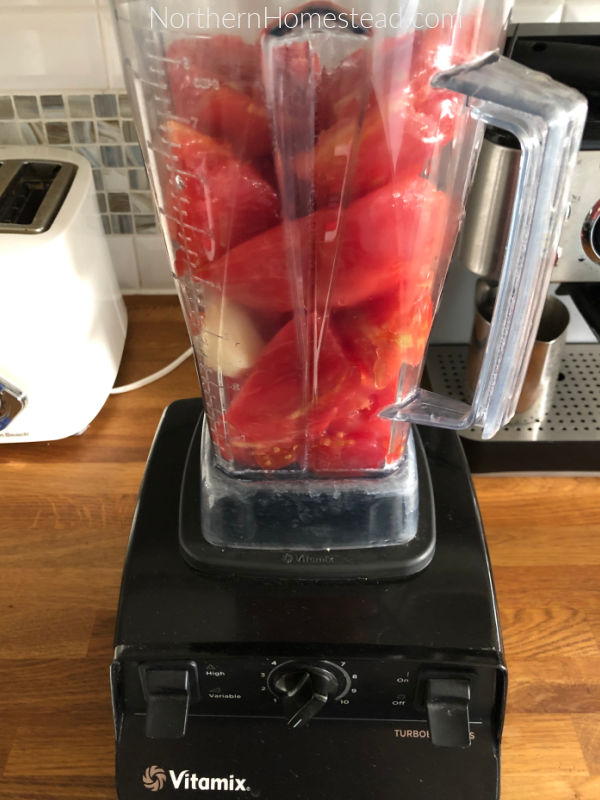 This is very easily done in a Vitamix on low. I find the blender does a better job than a food processor. I also often add the garlic right into the blender, it saves me some shopping. The zucchini can also be either peeled or not, depending on the variety and size of it. 
Variety-wise I use whatever is growing in our garden. Red, yellow, or orange peppers will work. Costata Romanesco zucchini is my favorite, but any other works too.
The canned zucchini salad recipe is very similar to canned zucchini tongue but still different enough that I like to make both for variety. And there are always lots of zucchini to work with, aren't there!? Let's get started:

Canned Zucchini Salad
Author:
Anna @ Northern Homestead
Ingredients
1 kg (6 cups) diced zucchini
1.5 kg (7½ cups) tomato
4 big bell peppers
4-5 garlic cloves
½ cup sugar
1 tablespoon salt (1 teaspoon is enough)
1 tablespoon vegetable oil (optional)
1 cup 5% white vinegar (See note)
Instructions
Wash and slice tomatoes and peppers
Dice zucchini into ½-1 inch cubes.
Cook tomatoes with sugar (or honey) and salt - cook for 10 minutes
Add all other ingredients - cook for 20-30 minutes or till done.
Ladle into sterilized jars
Wipe rims, apply lids, and screw on bands
Process in a water canner for 20 minutes
Note: This is a traditional recipe with homegrown, sun-ripened ingredients, use at your own risk. The original recipe is asking for 1 tablespoon 9% vinegar, I adjusted it to 1 cup 5%. It is up to you how much you use just not less than the original recipe. You can find the original recipe:
here
.
We recommend boiling the preserve before use in a saucepan, even if you detect no signs of spoilage.
At altitudes below 1,000 feet, boil foods for 10 minutes.
Add 1 minute for each additional 1,000 feet of elevation.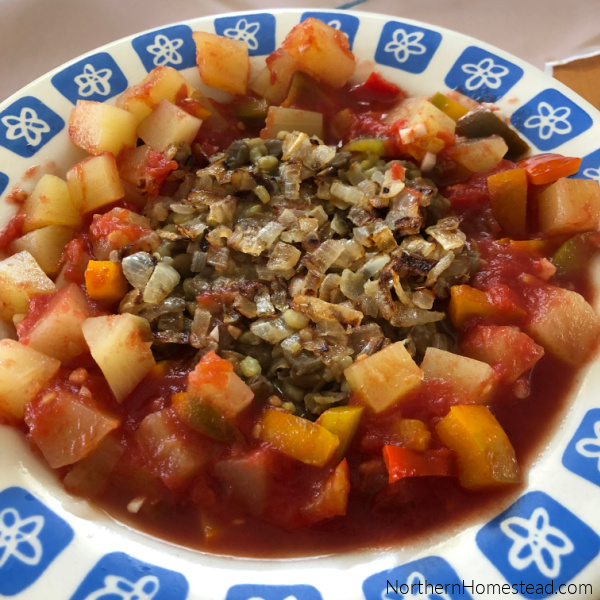 Zucchini salad goes great with lentils and rice. For the Mujadara recipe and more ideas on using home-canned food in meals go here.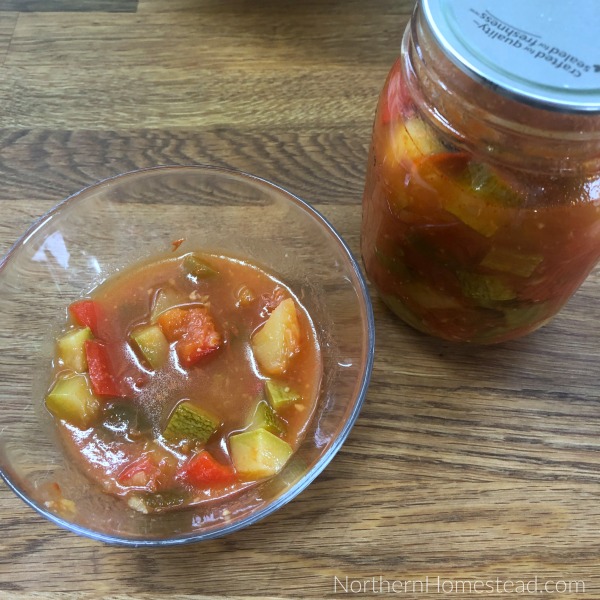 I have also pressured canned this recipe without the vinegar. Pressure canned it is not a salad anymore, but a base to a yummy soup. Just add beans and maybe some corn and there you have a meal.
We invite you to subscribe to Northern Homestead and follow us on Instagram, Facebook, or Pinterest for more great recipes.
More Recipes You Might Enjoy: