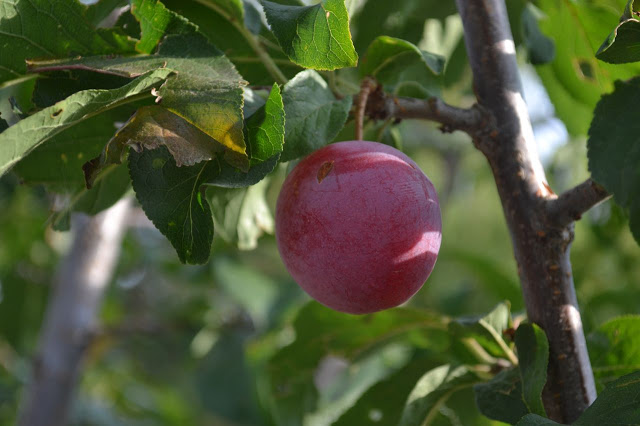 Dave is a fellow gardening enthusiast from central Alberta who writes an interesting AlbertaHomeGardening blog. Would you believe that plums, grapes, and kiwis grow just outside of Red Deer, Alberta? They do, Dave has proven it. There is a whole world of hardy fruit plants that can survive and even thrive on the northern prairies. I was privileged to interview him, enjoy!
1. First of all, tell me a little bit about yourself:
My name is Dave and I've been the AlbertaHomeGardening guy since October of 2007. When I started writing, I lived on a farm near Red Deer. My wife & I had set up our home in the middle of a cow pasture and so we were quite literally starting from scratch. We dug up and planted our first gardens, built our first greenhouses, planted a lawn, hedges, all kinds of fruit trees. We didn't really know what we were doing, and quite frankly, we spent a lot of time discovering the wrong way to do things.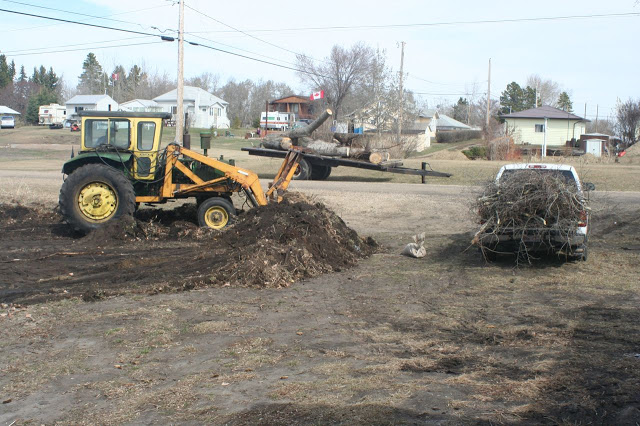 Before
Since then we've moved into a little town – and again we started from scratch. But this time, with the advantage of past experience, a few landscaping lessons, and lots of reading – we had a lot more know-how. We cleared bush, hauled in truckloads of dirt, dug up more gardens, built a better greenhouse, mulched like crazy, and again planted all kinds of fruit trees. It's been a ton of work – but we've had a blast doing it.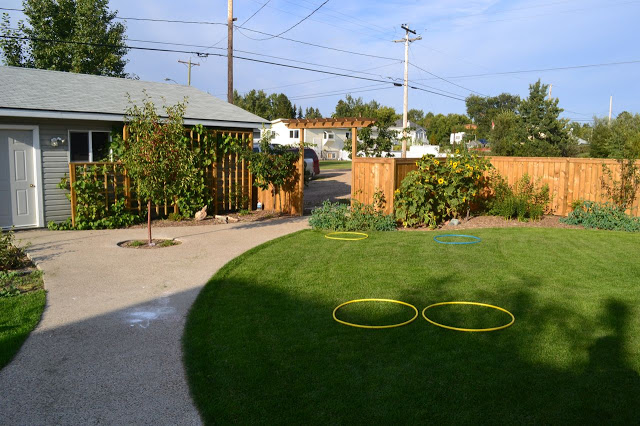 After
2. What hardy fruits do you grow in your northern garden?
I love all kinds of fruit, so I try to grow as much as I can. Right now I have:
Apples
Cherries
Grapes
Kiwis
Blueberries
Raspberries
Strawberries
Haskap (or Honeyberries)
Blackberries
Pears
Apricots
Plums
Chums
Saskatoons
Elderberries
Cranberries
Goji berries
Hazelnut tree (even though that's not really a fruit…)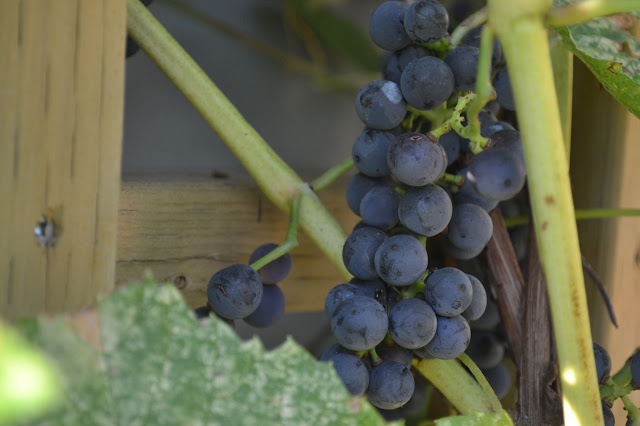 3. What other fruits do you know of that can be grown here?
I've tried my best to grow every fruit possible, although I know there are a couple that I'm missing still. I don't currently grow any rhubarb – there seems to be ample rhubarb around…. I don't have any lingonberries, though they are on my to-plant list. I'm also missing gooseberries and currents.
4. Do you have any future exotic projects in mind?
My wife would like me to tackle building an outdoor, wood-fired pizza oven. I'm not sure if I'll get to that this year or not, but it's on the 'to-do list'. I also need to do some landscaping in the front of the house (as most of the work has been on the backyard) – so I might be creating a dry creek bed to run through the front.
*****************
That is quite impressive, isn't it?! Dave, thank you for sharing with us! You are an encouraging example that it is possible to grow delicious fruits and berries even in our rather cold northern climate!
You can find all of these fruits at either DNA Gardens or T & T Seeds. It is also good to see a local garden center and nursery, mostly they know best what is growing in your area – happy gardening!