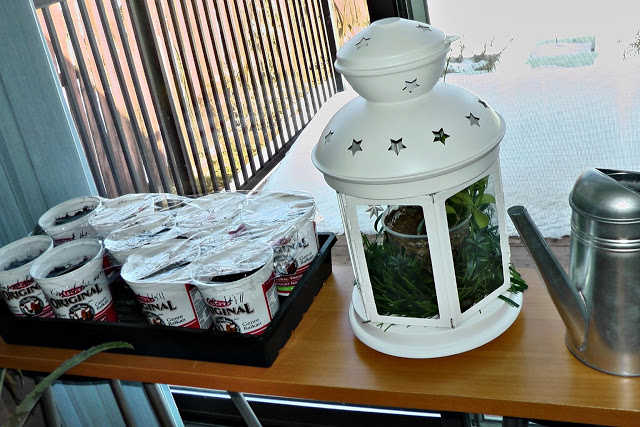 Today is an exiting day – first seeds of 2013 are planted, marking the start for a new growing season! Come on, spring! Can you tell that I am a wee bit exited? I know, gardeners in the South are already planting their gardens while I am just starting my first seeds indoors, but our last frost day is still more than two months away – so no rush here ;). You can read more about how I start plants indoors here.

This year I did not start any early tomatoes. They tend to take over our house. So I am learning to be more patient. At the beginning of April I am planning to start the tomato plants.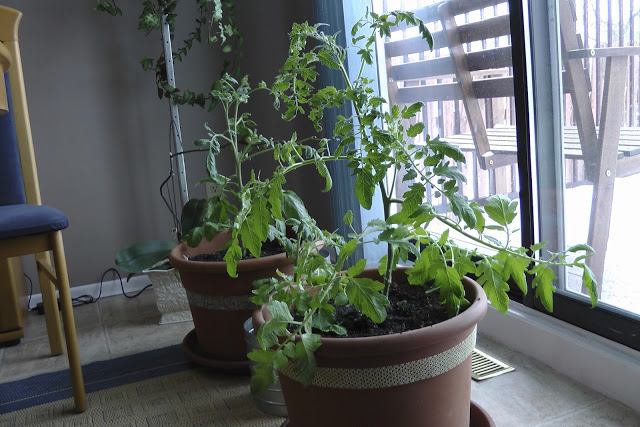 Spring 2011, the 3 early tomato plants – big and healthy but still in the house.
Today I started the pepper plants. This year I am trying out 3 heirloom pepper varieties. I'm still looking for the perfect pepper to grow in the north.
Doe Hill Pepper (pre 1900)
A very rare family heirloom from Doe Hill area of Highland County, Virginia. This is, without a doubt, one of the very best peppers for short season areas, also one of the tastiest. The small round lobed peppers are the shape of old fashioned tomato peppers and turn gold at maturity. They are very sweet and productive. Excellent in salads or any dish that requires sweet peppers. These would also make cute little stuffed peppers. EXTREMELY RARE. (60-65 days from transplant)
Early Jalapeno
A very early Jalapeno Pepper with 3-3.5″ dark green fruit that can be used green or when fully mature at the red stage. (65-70 days from transplant)
King of the North
An excellent blocky red sweet pepper. The 1936 Isbell Seed Catalogue wrote "This is the newest and best early large pepper and is especially valuable in the northern states." They go on to say "The flesh is thick, firm and very sweet and mild." This is definitely one of the best red bell peppers for short season areas. (70 days from transplant)
The descriptions of these peppers sure sound promising. I'm looking forward to seeing how they will do.