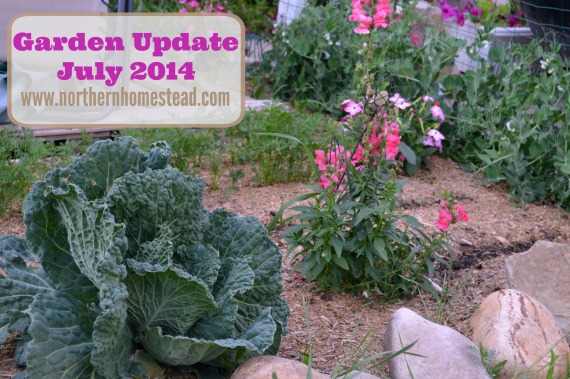 July was a busy month weather wise. Heat, hail, cold, and storm – we had it all. But thankfully a lot of good days too. Even though we got an heavy hail right at the beginning, the garden has come back nicely. Others, who got the hail later and more severely, were not so lucky.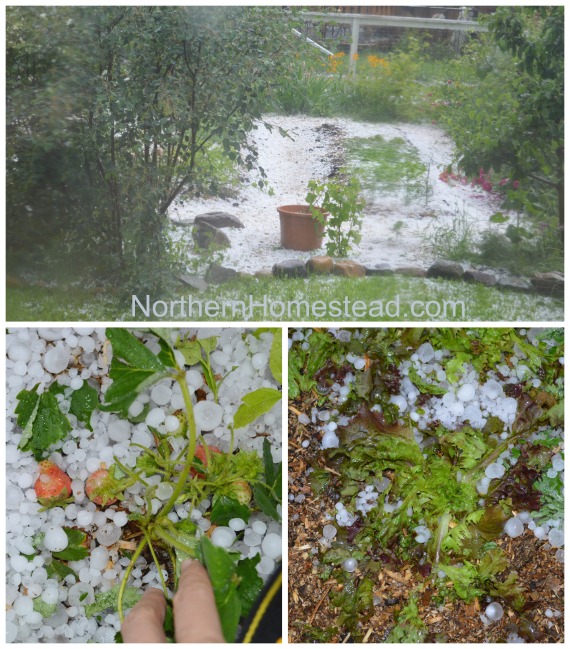 We ate the first strawberries before the hail. The plants got hit badly but are coming back. Since it is a ever bearing variety, they will soon produce again.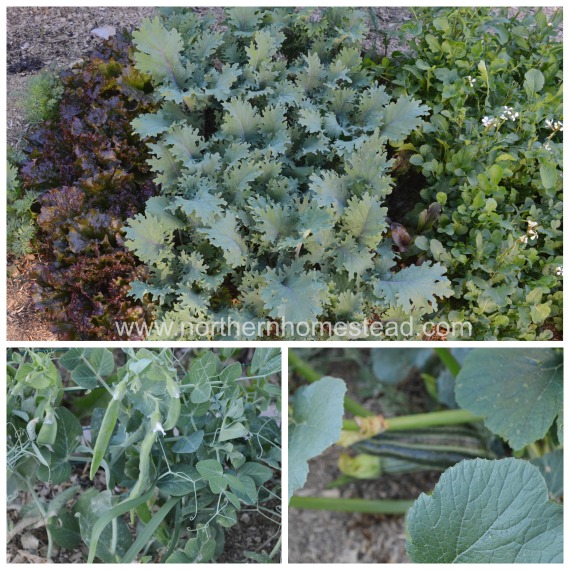 We are enjoying zucchini, all kinds of greens, and some tomatoes.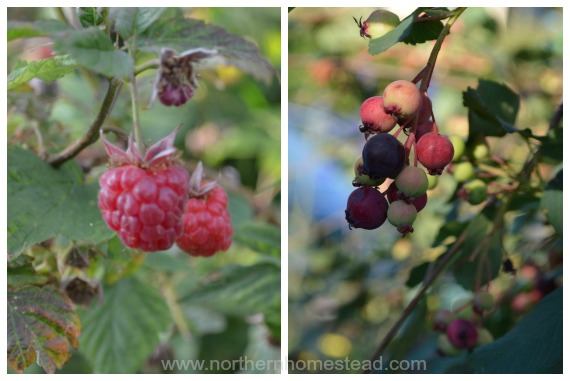 Also the raspberries and saskatoons, lots of yummy berries.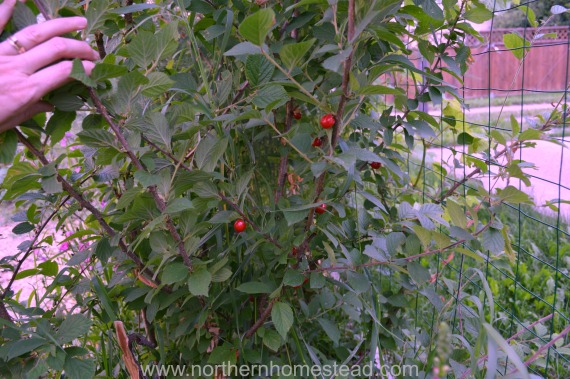 Nanking cherries were a good surprise. Somehow we did not recognize the bush and missed the flowers in spring. So we were planning on getting rid of this useless bush. And then one day I discovered ripe and yummy cherries on it :).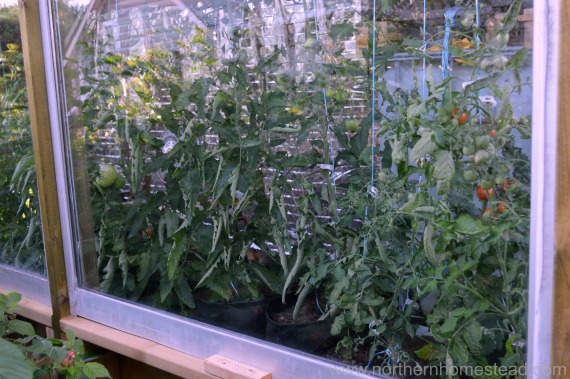 The greenhouse tomatoes are not doing as well. This is our first year and we are still on a learning curve. We got some blossom end rot. I have given them compost tea, Epsom salt, eggshells, and bone meal fertilizer. So hopefully that will get rid of the problem.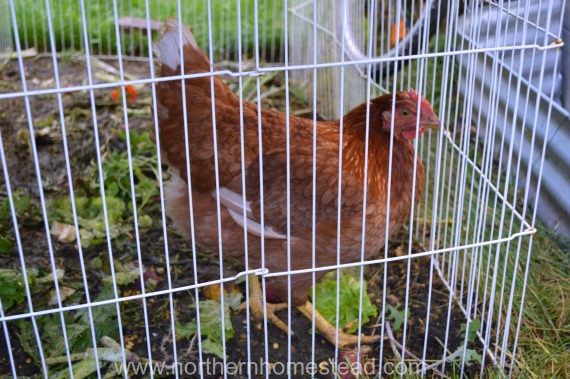 We added some chickens to our garden. They are eating our kitchen scraps and those plants that haven't done so well or we have too much of ;), make compost and manure, and today (August 4th) we had our first egg!
The fall crop is up and growing, I plan to plant some more.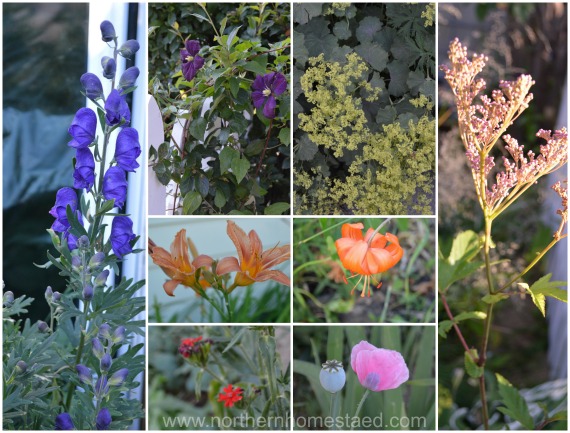 There is still lots blooming in the garden.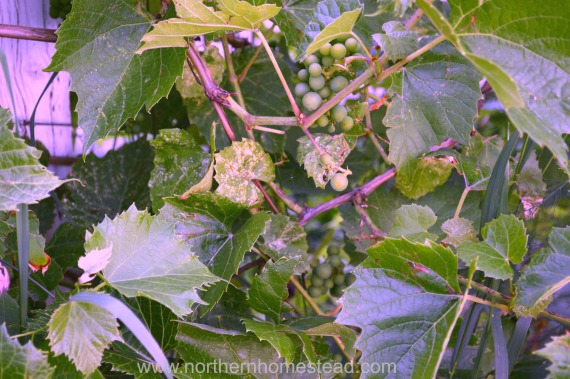 And more yummy goodies to come!
We invite you to subscribe to NorthernHomestead and follow us on Facebook or Pinterest for the latest updates.