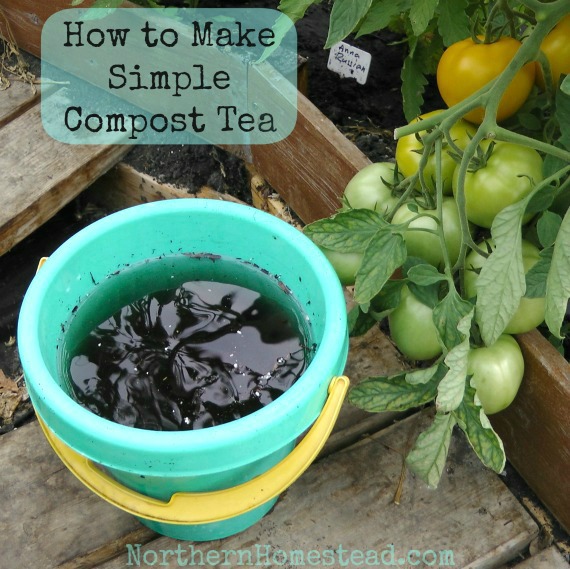 We're currently in the middle of summer, marking the halfway point of the gardening season. To give our plants a much-needed boost, the most efficient and simplest method is to use compost tea. This type of tea is created by using high-quality, finished compost as a liquid fertilizer for plants. Compost tea is valued by plants and contains various benefits, such as helping to extend the life of good compost. When mixed with water, a small amount of compost goes a long way, making it an effective all-natural fertilizer.
There are two types of compost tea: brew and steep (also known as compost extract). To brew tea, you'll need an air pump and submerge the compost in a nylon stocking (we'll explain more about that later). We prefer the steep or extract method. Let's get started and we'll show you what we mean. Making compost tea is simple and easy, and this is the way we do it.
How to make simple compost tea (Extract)
To create a nutrient-rich compost tea for your plants, start by putting good-quality compost into a container. Add water and stir the mixture well. Allow the mixture to steep and then use it to water your plants. Remember that there is no exact science to the water-to-compost ratio, but a ratio of about 1 to 30 should suffice. Adding more compost will only make the tea stronger. You can use composted sheep manure, worm castings, or any high-quality compost for best results.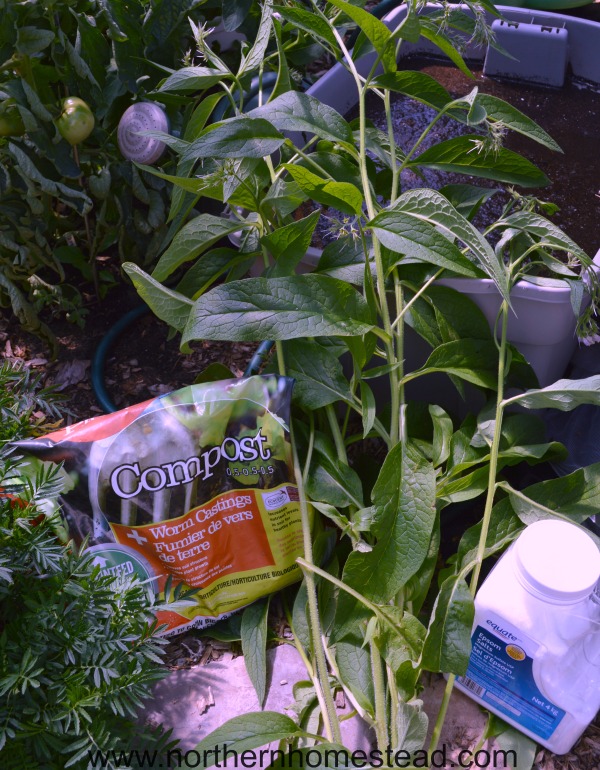 Adding comfrey to your compost tea is highly recommended. Not only is comfrey a great mulch for chop-and-drop permaculture systems, but it also attracts pollinators and beneficial insects and acts as a fantastic fertilizer. It would be wise to grow some in your garden. Adding eggshells or Epsom salt can also increase the mineral content in your compost tea.
When using cold tap or well water, we suggest steeping the tea for about 24 hours. Plants do not respond well to cold water, whether or not it contains compost. The belief that the longer it steeps, the better it is, is a myth. If it starts to smell bad, it's probably gone bad. If you intend to brew compost tea for a period exceeding 24 hours, then follow the method for brewing compost tea elaborated below.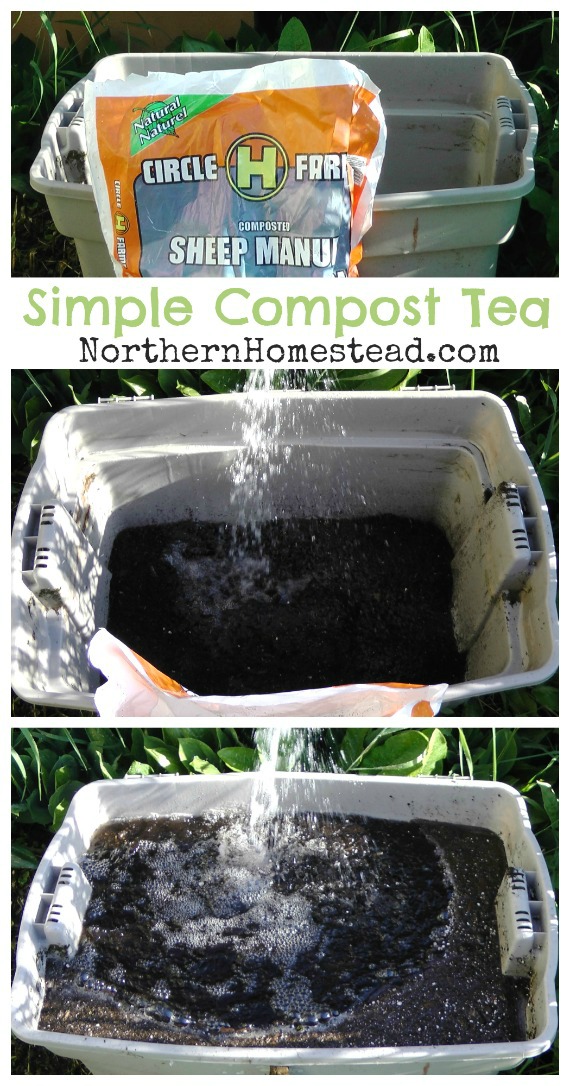 How to brew compost tea
For a more advanced approach, you can brew compost tea. To do this, take an old sock or nylon and use it as a "teabag", filling it with high-quality compost. Make sure that the compost does not touch the bottom of the bucket. Add some organic molasses to nourish the bacteria, then fill the bucket with water. Insert an aquarium aerator (Air Pump), and allow the compost tea to brew for 24-48 hours. This will result in excellent compost tea that will help your plants grow as well as with a basic compost extract.
Where to use compost tea
In natural surroundings, the ground is typically covered with plant matter that gradually decomposes, resulting in a layer of compost. This compost and plant material absorbs rainwater, becoming a natural compost tea for plants.
In our garden, we replicate this natural process by mulching the area with compost or wood chips. This means that when it rains, our plants also receive the benefits of this natural compost tea. You can read more in the article Maintaining a no-till garden.
However, in a greenhouse or raised beds, the environment is less natural. There is often no natural soil or rainwater to water the compost in. In these cases, we create a simple compost tea to provide the necessary nutrients for the plants.
If your garden is not mulched, you can still utilize a simple compost tea for the entire garden. However, we recommend covering the soil annually with 1-2 inches of compost instead.
How to use compost tea
To nourish your plants, water each one with a gallon of compost tea. If there is any leftover compost in the bottom, you can add more water until it's all gone (this will not be an issue if you brew your compost tea). Alternatively, you can use compost to mulch the ground around the plants. If you used comfrey, take out the leaves and add them to your compost pile or use them as mulch for your plants as well. This straightforward approach has been successful for many gardeners, as compost tea is a liquid source of vital nutrients that plants crave.
Enjoy your gardening!
We invite you to subscribe to Northern Homestead and follow us on Instagram, Facebook, or Pinterest for the latest updates.
More articles you might enjoy