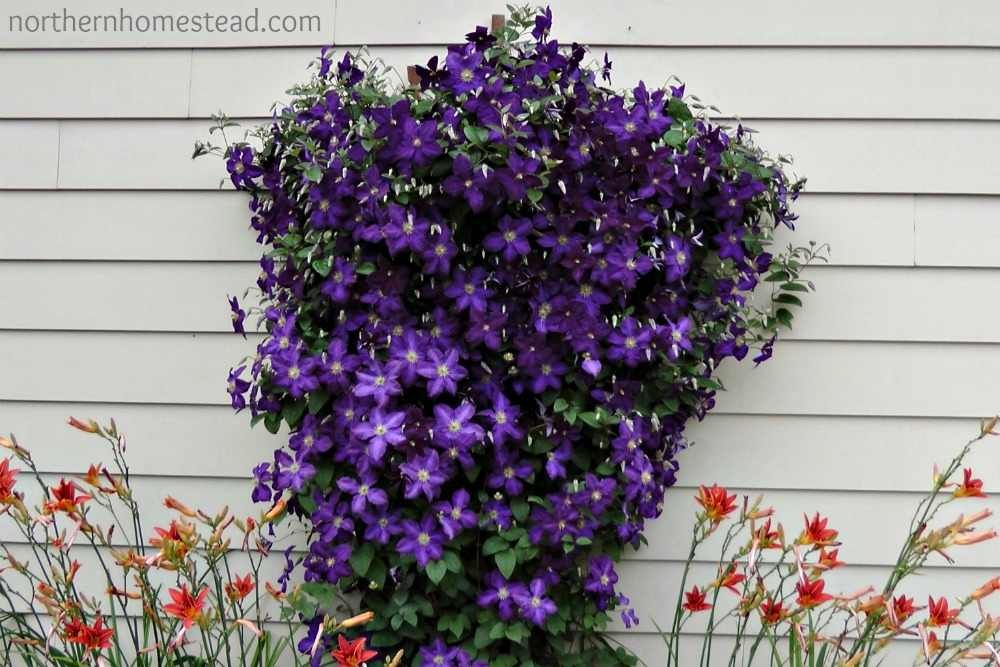 You probably have heard the saying that foods that look like body parts are good for those body parts. Like walnuts and brain, or celery and bones. Not sure if it is true, but recently my hubby talked a lot about beans. He even asked me to make the very same bean soup that he had asked me kindly before not to cook. He was also very concerned if we would grow enough beans this year. I would look at him and think, what is wrong with you? Well, last week he had a total kidney failure. Thank God he is doing much better now, but it did make me think if there really is a connection between beans and kidneys.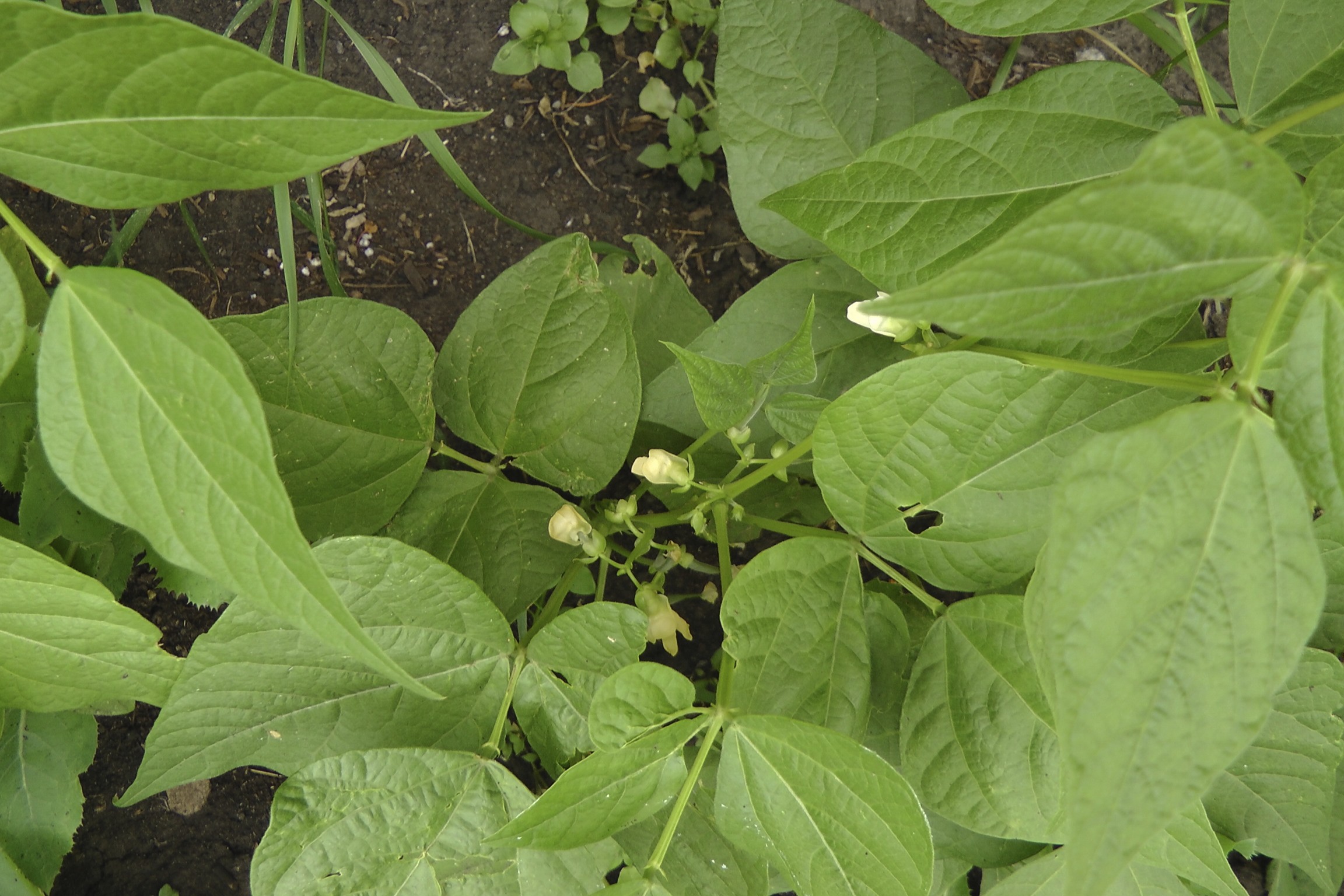 With my hubby being so sick, our garden is really not being taken good care of. Weeds are growing everywhere. But really, it does seem that it only bothers me, the plants are doing good and produce great.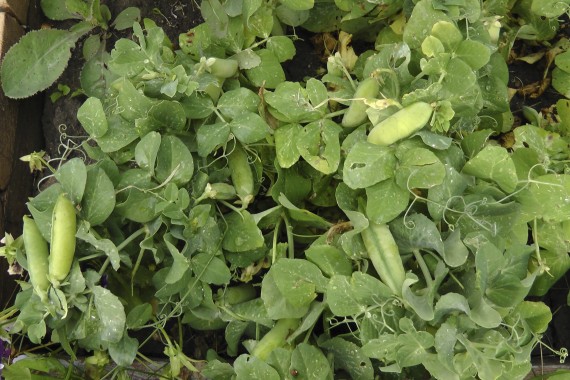 Tom Thumb peas are very early. I have been snacking on them for a while now, and they are all ready to be harvested as soon as I get some time for it. I am considering planting a second crop. I am sure they would make it, not sure if you can plant fresh peas and they would grow or not, does anyone know?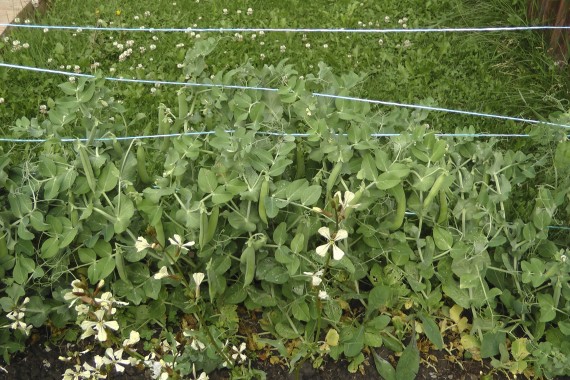 The Homesteader peas are awesome. Not far behind the early Tom Thumbs and very tasty. Arugula is going to seeds and I want them to. I am planning to do some winter gardening with micro greens.
Salad is growing very well this year, it really likes the cool and wet summer we are having.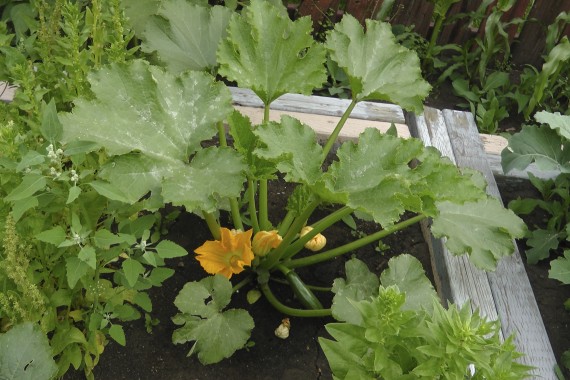 Zucchini is coming too. It is just the start, and we might be in for a serious squash surprise.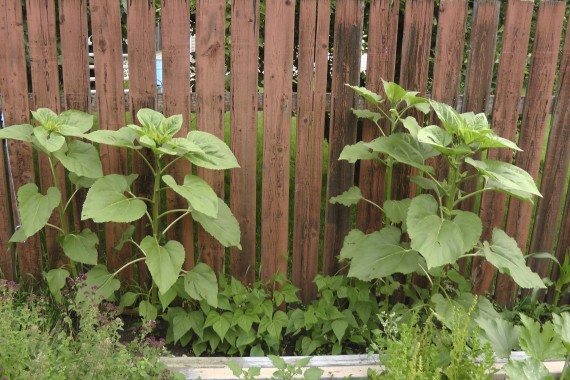 Sunflowers are not blooming yet, these are all volunteer plants that came up where sunflowers were last year. They look very healthy, but by now the sunflowers last year were already blooming.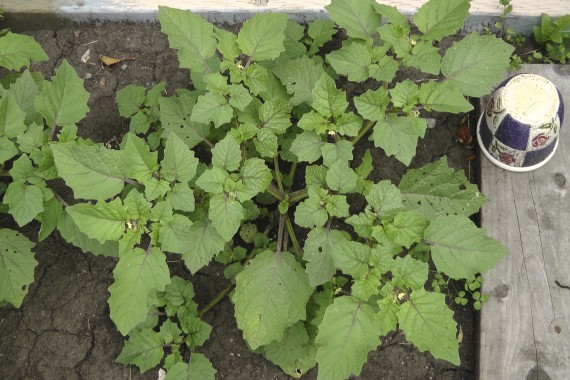 Ground cherries are outside this year.  They are not as happy here as they were in the greenhouse, but growing.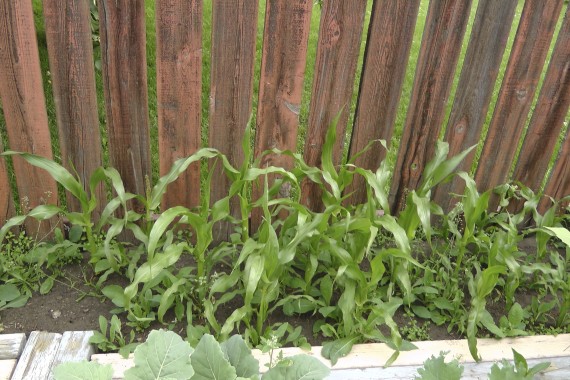 The corn is just taking up space, I do not think it will produce anything. But who knows, we might get a really nice fall – one can always hope.
The Greenhouse
As always, plants in the greenhouse are very much ahead of those outside.
Pepper plants are doing amazingly good. These are heirloom variety, I am very pleased with both.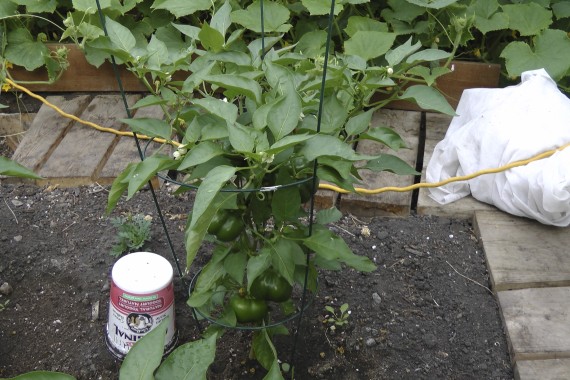 Doe Hill Pepper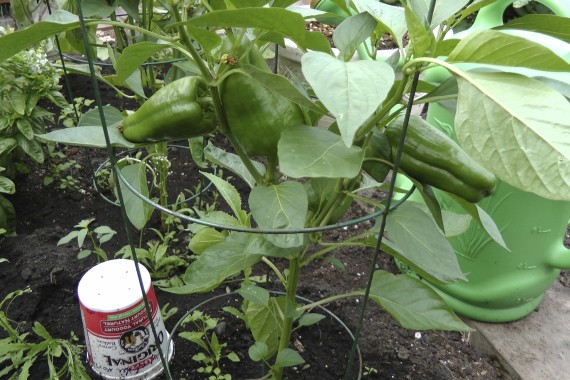 King of the North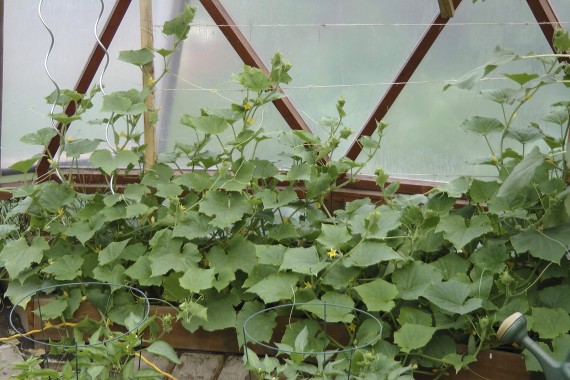 Cucumbers are coming nicely, and overgrowing; they definitely miss my husband's pruning.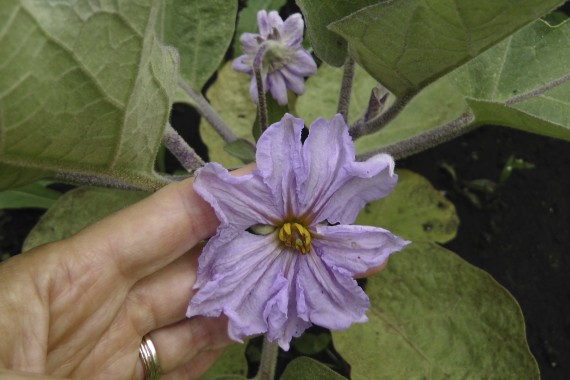 Eggplants are looking good, I love their flowers.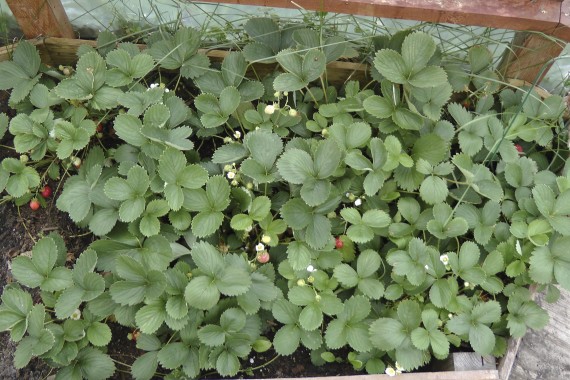 I buried the strawberries with manure this spring and thought I had killed them. But no, they are better than ever. So yummy.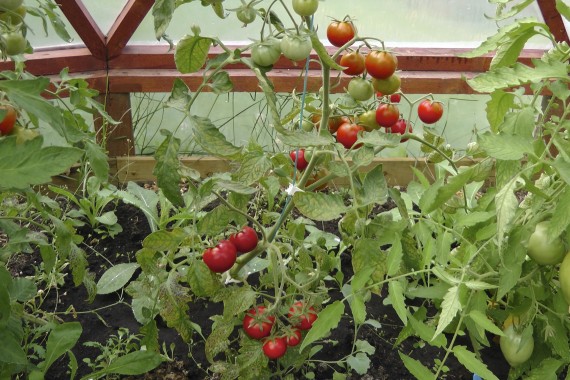 Yummy tomatoes, this is Latah, a seed package that I got as a gift from heritageharvestseed. I remember thinking that we really have enough tomato seeds and here I am getting another one. So glad I planted them anyway because this was the very first tomato to ripen, and a good one too. Definitely a keeper!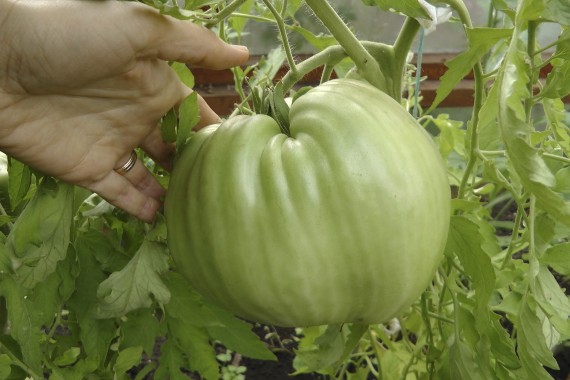 Now look at this! I think the name Bulls Heart is right 🙂
Hope your garden is growing well too.