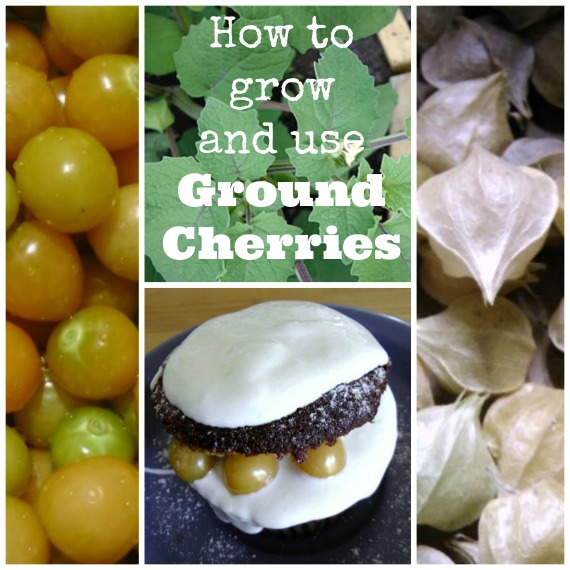 Ground Cherries, also known as cape gooseberries, are little orange fruits inside an attractive paper wrapper. The fruits fall from the plant when ripe, that's why they are called Ground Cherries. Other than the shape and size of the fruits they have nothing common with cherries. They are actually a part of the nightshade family, like tomatoes, peppers, and eggplant. Ground Cherries have a unique, delicious tropical taste, very sweet and a bit like pineapples. Here is how to grow and use ground cherries.
How to grow Ground Cherries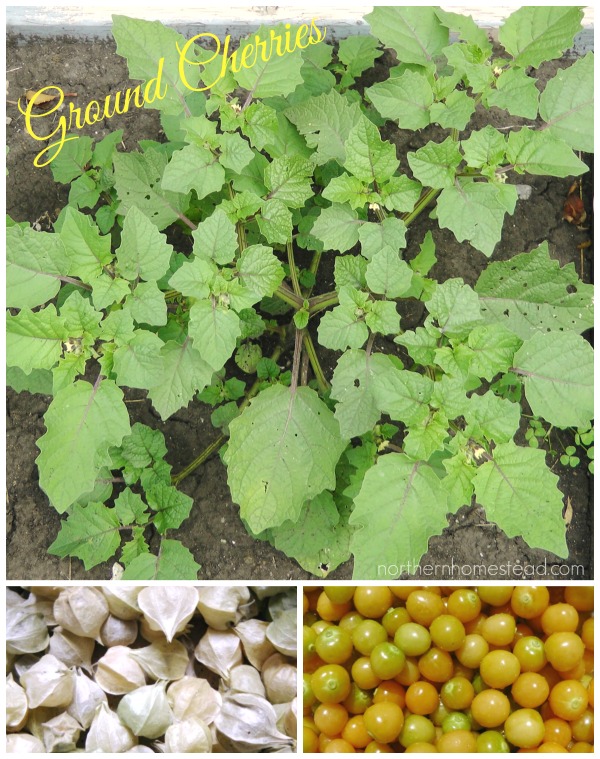 Ground Cherries are easy to grow from seed but need an early start (at least 8- 10 weeks before the last frost day). Read here how to start seeds indoors. They mature 60-80 days after transplanting depending on the variety.
Ground Cherries are a nice looking plant, you can plant them in a flower garden close to the house, in a sheltered and sunny location. Or if you have a greenhouse, they will do even better in there. Ground cherries need about 2 – 3 square feet (0.28 m²) of space. They can grow up to 3 foot tall and can be supported by a support cage. Otherwise, they will just spread along the ground. You can grow them in a pot or grow bag, as well.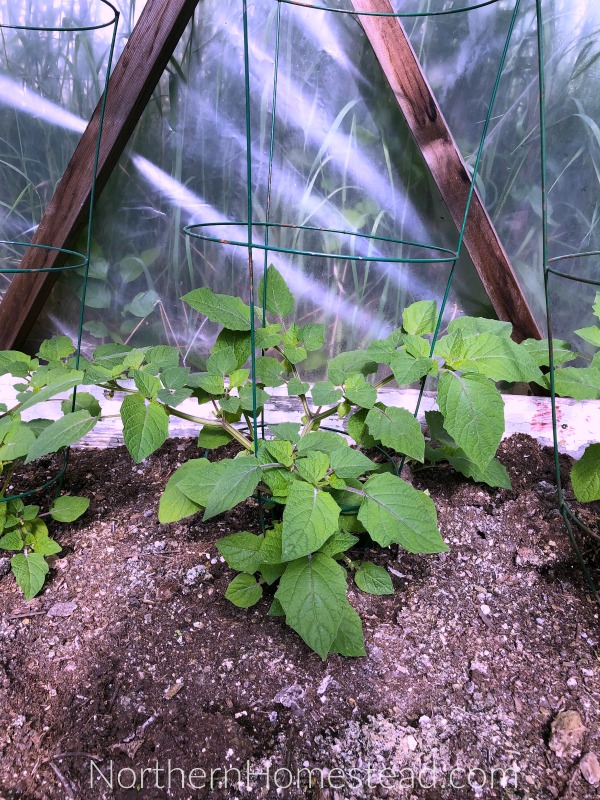 Ground Cherries tend to reseed themselves. In our cold climate though they come up very late, too late to mature.
In Canada, the Aunt Molly's Ground Cherry
variety is the most popular because it does well in cooler climates and matures faster than other varieties. Cape Gooseberry need about 80 days to maturity according to the catalogue, but so far I have not noticed that they are later than Aunt Molly. We grow ours in the greenhouse though.
Ground Cherries require full sun and fairly warm to hot temperatures to grow, very much like tomatoes and peppers.
How to harvest and store Ground Cherries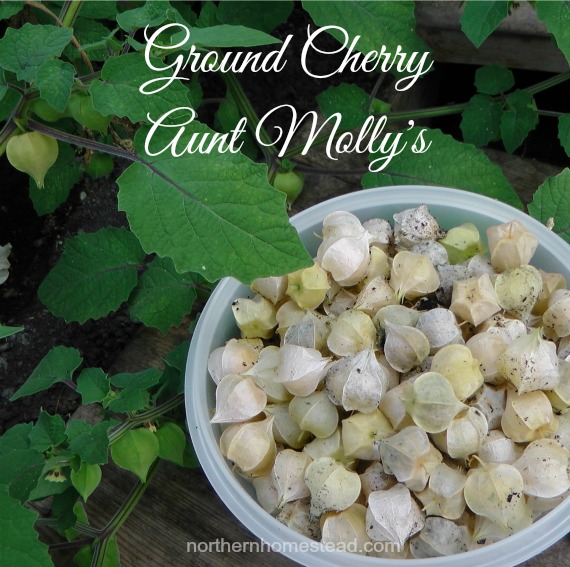 Ground Cherries are ready to harvest when the wrap has changed color from green to yellowish white. At that stage, the cherry will be very easy to pick and even often fall to the ground. However, if the growing season is over and the first heavy frost is in the forecast, but some of the wraps are still more green than yellow, harvest them anyway. Ground cherries do after-ripen indoors, just like tomatoes.
To store ground cherries you need a dry, dark place, not necessarily cold. We store ours in a cardboard box in the basement furnace room. This picture was taken at the end of January when I used the last ones. They do get a little wrinkly but tasted just as good.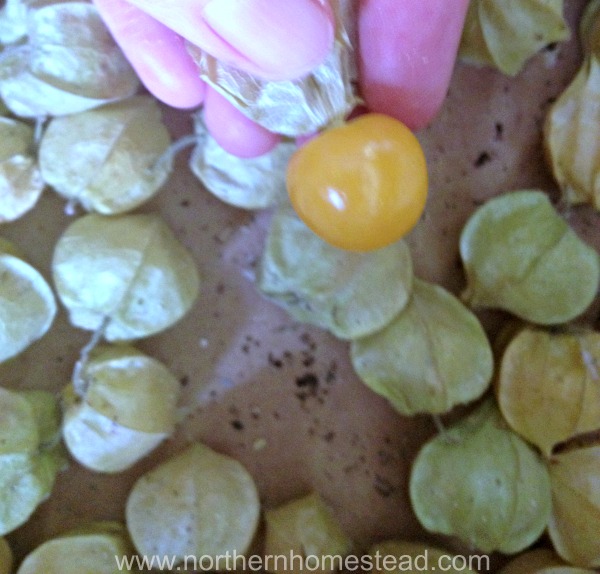 How to use Ground Cherries
Ground Cherries can just be eaten raw or they can be used in preserves, pies, or on ice cream. They are a beautiful, sweet treat.
Our favourite way to use ground cherries is Ground Cherry piroshki. Piroshki, also translated as pirozhki or pyrizhky, is a generic word for individual-sized baked or fried buns stuffed with a variety of fillings. Make the buns dough recipe and fill them with a handful of ground cherries and a tablespoon of 2 to 1 sugar flour mixture. Close tightly and let rise for about 30 minutes. Bake just as you would the buns. Yum!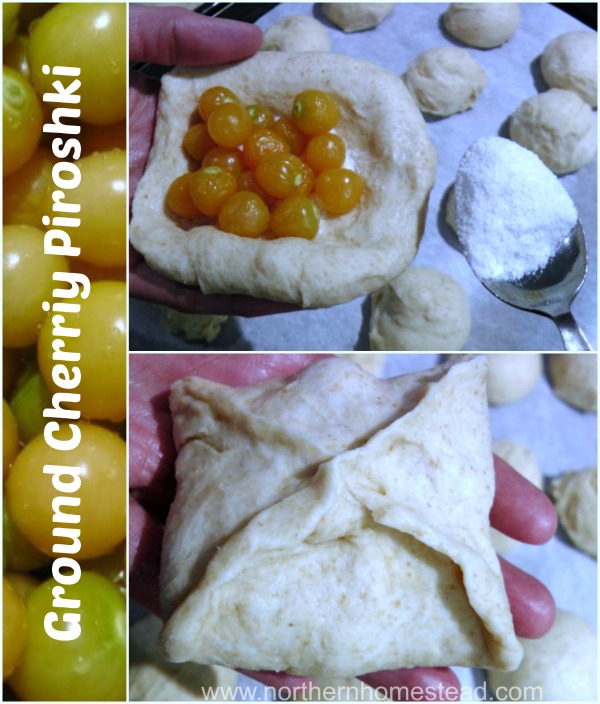 What is your favourite way to use ground cherries? Tell us in a comment below.
We invite you to subscribe to Northern Homestead and follow us on Instagram, Facebook or Pinterest for the latest updates.
More Growing Food Posts You Might Enjoy: