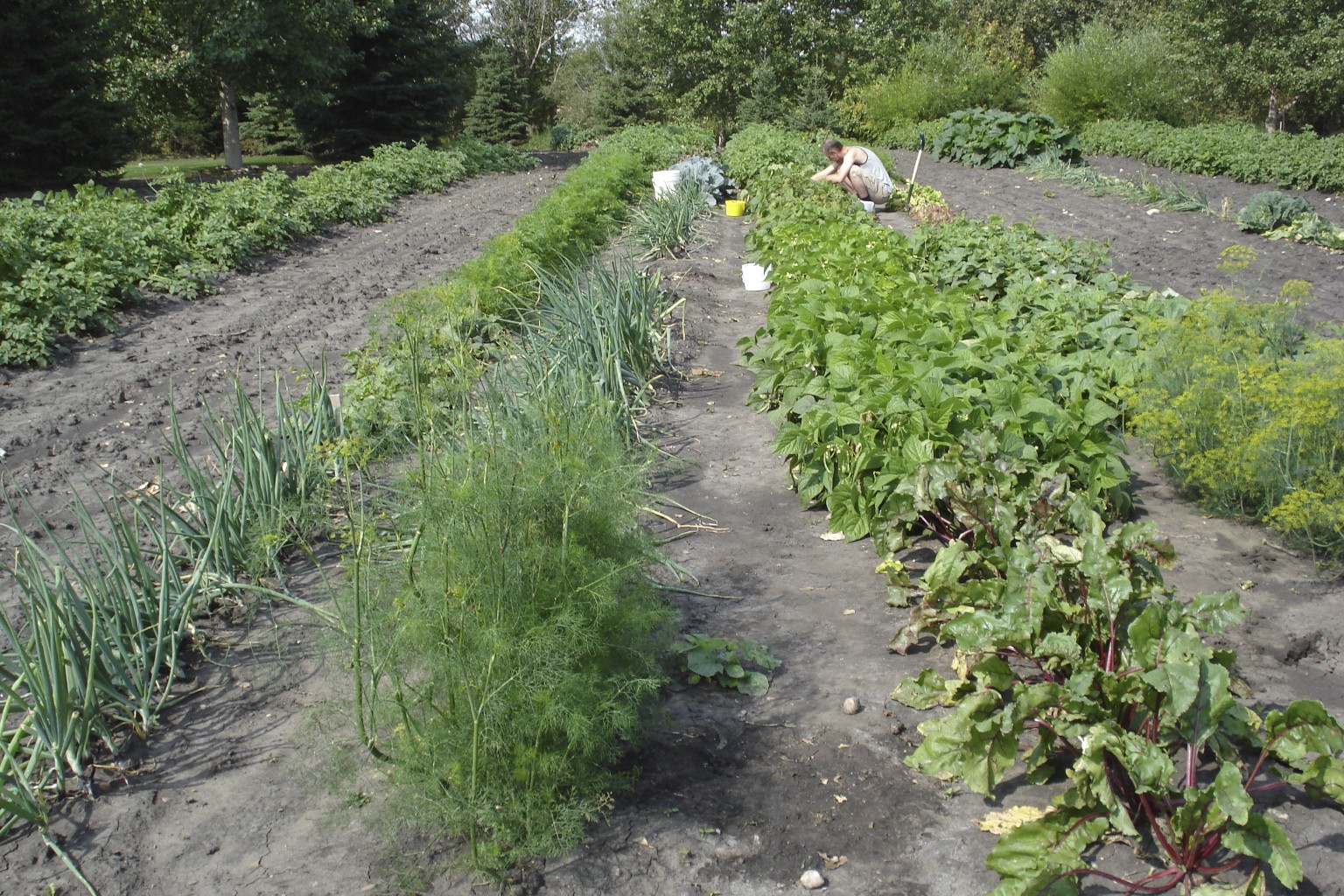 When I write about gardening here it is usually about our little garden in town. But this is not the only garden we garden in; we also grow lots of food at a friend's farm. This farm garden gets half of our attention but produces more then double the harvest. In fact, everything grows just so much better there than it does in our town garden. We are just so thankful for the opportunity we have to grow food at the farm.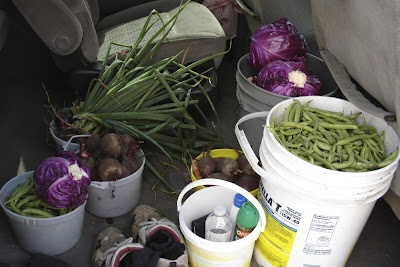 This is just one of many trips to the farm to harvest :). We sure have enough green beans, and I already prepared the traditional Apfelrotkohl.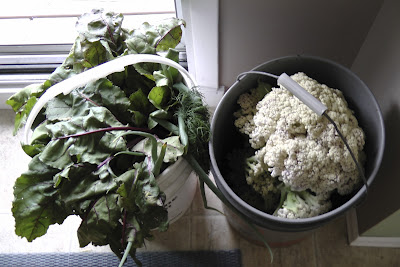 It seems that I accidentaly planted colyflowers insted of white cabbage. Some over-ripened, since we could not keep up with all of it. That is the challenge of having a garden away from home: you can't see what is ripe unless you go there.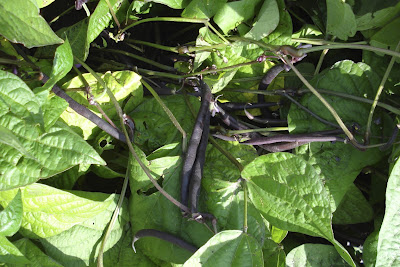 This purple beans turn green when cooked and taste very delicious, plus it is fun to pick them.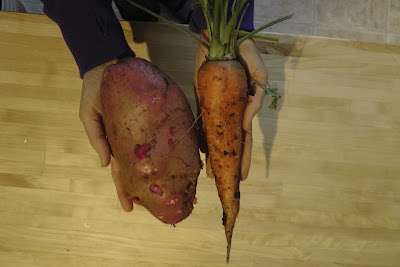 This is a picture from last year, the carrots and potatoes are not as big yet this year, but we are already enjoing them.
We have been gardening at a country garden for many years now. Is it worth it? Yes. Is it more work? Also yes. Would we do it again? As long as we find a garden plot out there. And we have not had problems to find one yet. One year we actually had two gardens in the country. Would we recommend it to others? Totally. And I also want to say a big THANK YOU to people who share there garden with others. God bless you!