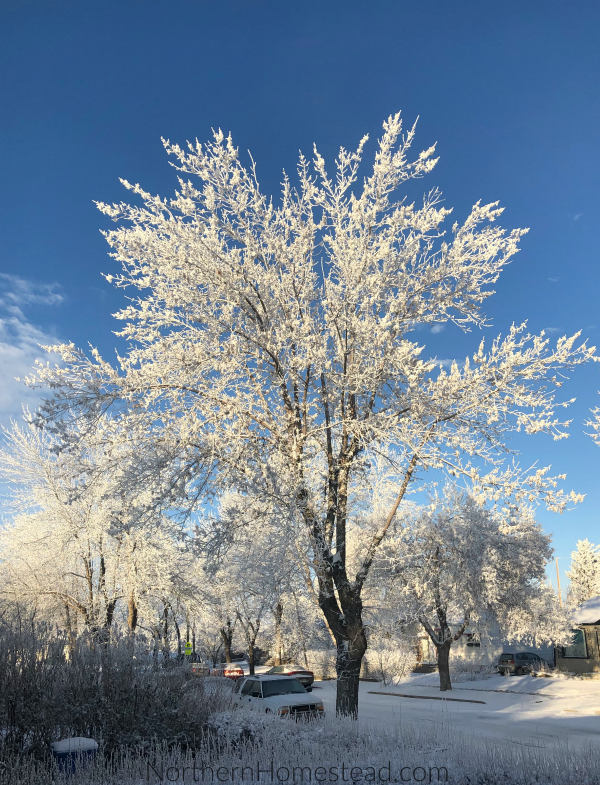 A blogging friend from Texas was sharing her December garden update. Greens and herbs along with some tomatoes are happily growing there. Really!? I mean it looks great, just like our garden in – July! I am trying hard not to be jealous. Our garden is covered in hoar frost. I told her that. She replied:
What is hoar frost?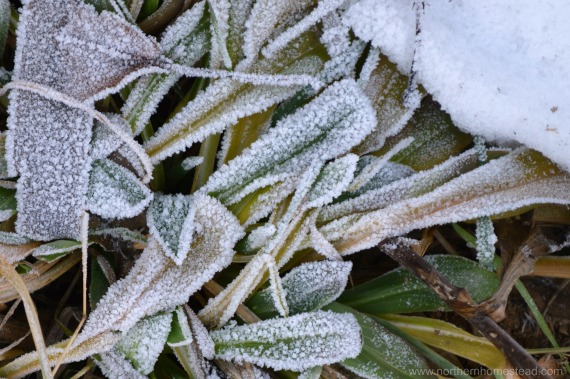 It made me think. My garden will look just like hers in the summer, but she will never see the beauty of winter.
Never.
Not in her garden. So I had to share what hoar frost and rime ice beauty look like.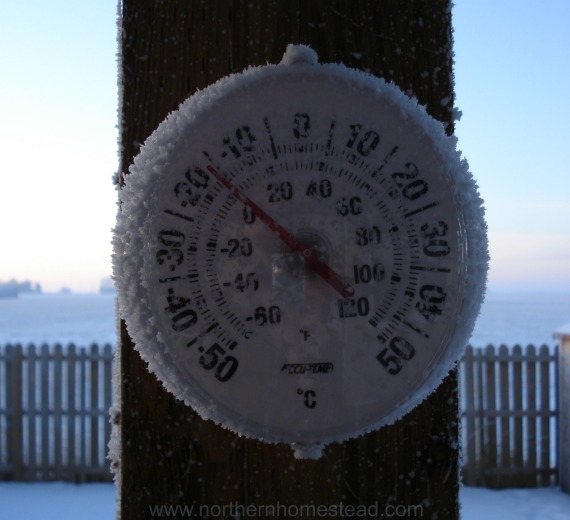 Hoar frost refers to white ice crystals, laid down on the ground or loosely attached to wires or leaves. The white ice crystals form on cold, calm, clear nights. When objects cool to below the frost point of the surrounding air, well below the freezing point of water, then water goes straight from vapor to solid.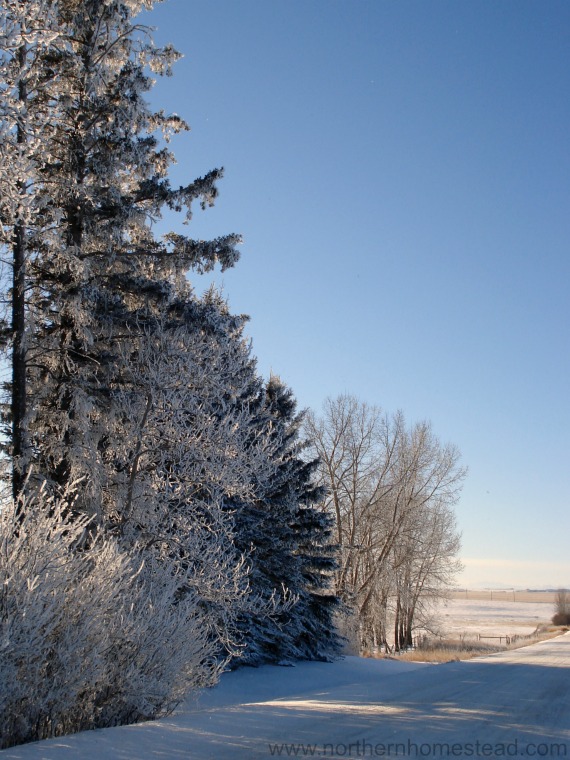 Rime ice forms on cold foggy nights and becomes more beautiful when the sun comes up. Hoar frost and Rime ice can look the same. Around here we just call it hoar frost every time, however, if you want to tell them apart, here is a great post to read: Hoar Frost and Rime Ice: What's the Difference?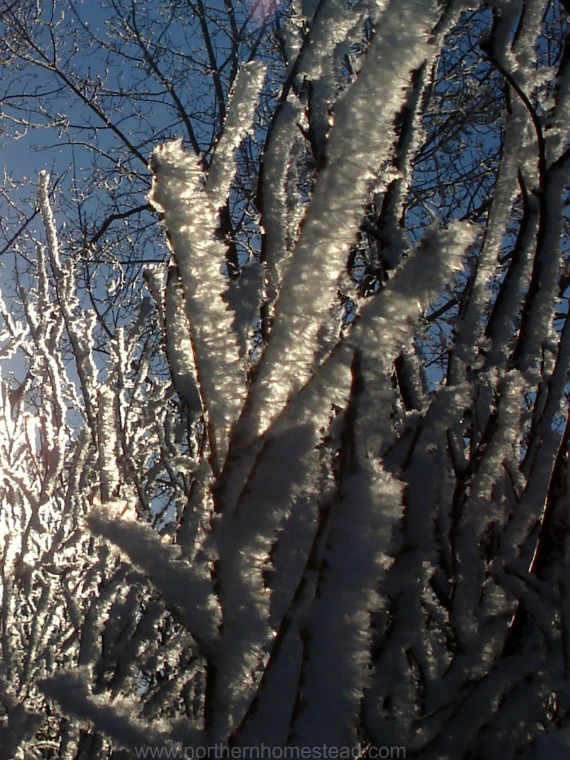 Often on a hoar/rime frosty day, it will look like fresh snow, just better. However, there was no snow, just frost.
Winter officially starts on December 21. That does not mean a lot to us since we often already had winter for more than a month. However, we are looking forward to the days getting longer again. Winter in Canada is cold and long, but very beautiful.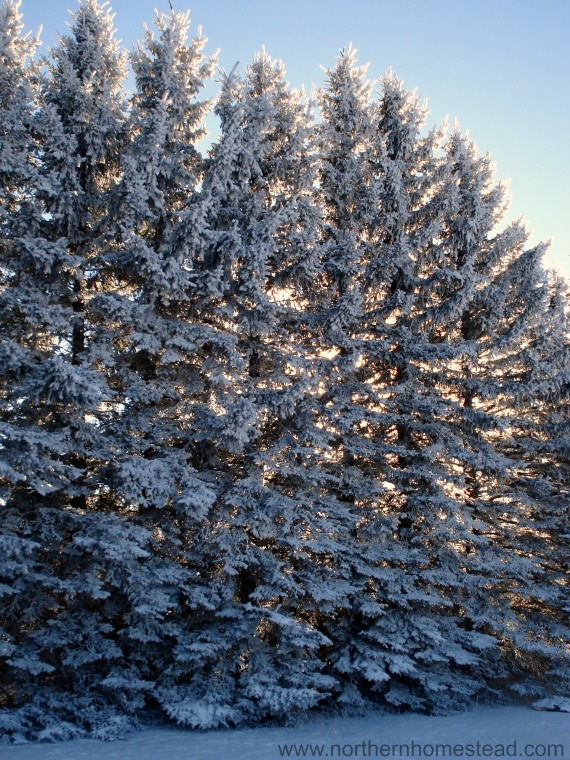 Hoar frost and rime ice beauty make northern winters special.
Enjoy your winter, with green tomatoes or hoar frost in the garden – whatever you get :). And feel the joy and gratitude for such a diversity of beauty!
We invite you to subscribe to Northern Homestead and follow us on Instagram, Facebook or Pinterest for the latest update.

More posts you might enjoy