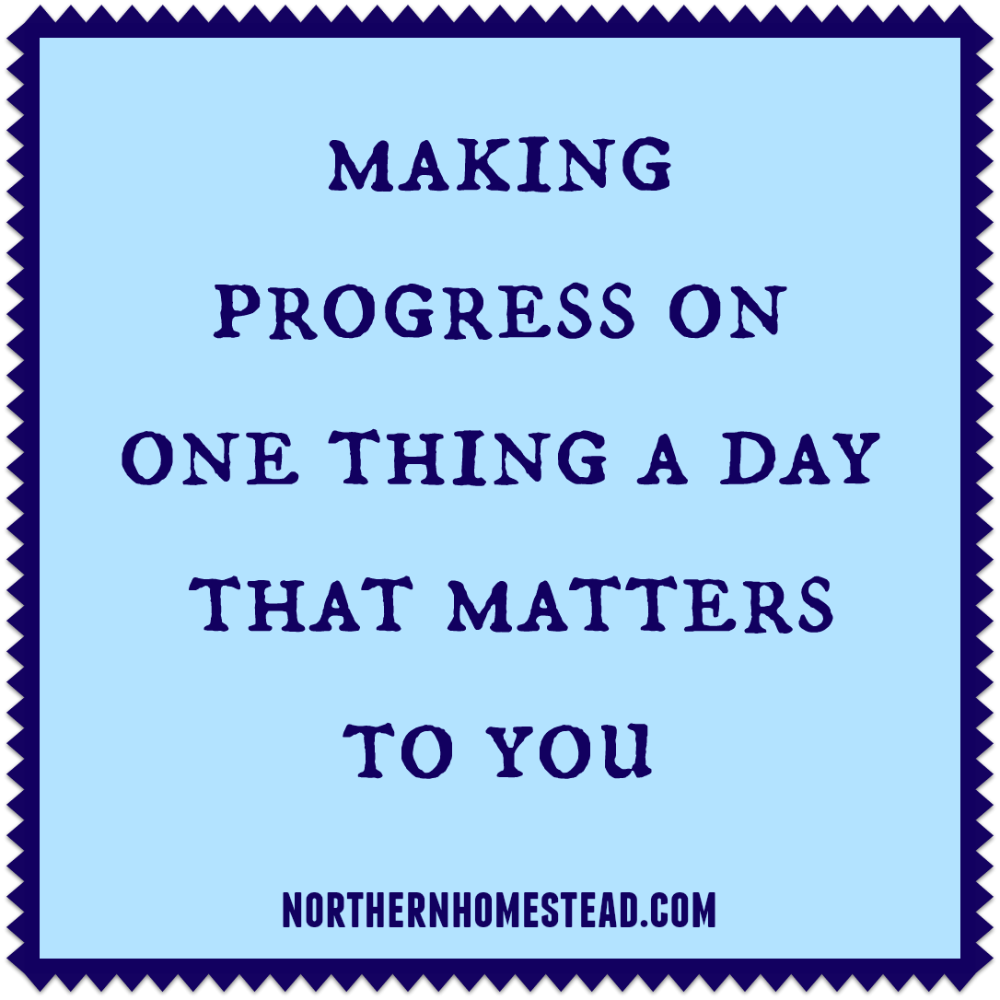 Making progress on one thing a day that matters to you helps you to accomplish more without feeling overwhelmed. It is called the Progress Principle, and it is empowering.
I have been using this for years in many different situations not knowing that this is a thing that science backs up. This morning "Focus on one thing a day! Mel Robbins" came up on my YouTube channel as a suggestion to watch. It caught my attention, and from the whole video, I would say this one and a half minute of her speech is worth watching.  Mel Robbins is the author of "The 5 Second rule" book and a very successful motivational speaker.
The Progress Principle
I learned that being focused on something every day is called The Progress Principle. To feel that you are making progress on something that matters and makes you happy, successful, and fulfilled. The nice thing about it is that you do not have to be a powerhouse pushing 5 things at once forward to have progress. By focusing on just one thing a day you can feel the sense of accomplishment and the confidence to get things done. And it is not just a feeling, the results are measurable.
For example, it is the middle of summer and the raspberries are in full production. Many days all I was really doing, that would count for being a homesteader was picking the raspberries and freezing them for winter. Our raspberry patch produces at pick times about an ice cream bucket full of raspberries a day. That's not much one would think to feel any progress in storing enough food for the winter. But by doing it every day we do pick and preserve all the raspberries we eat. And we eat raspberries every day. In fact, this simple example has empowered me to freeze bag by bag a big portion of our harvest.
Making progress on one thing a day
One thing a day is not much and might feel like not worth starting. But if you do focus on one thing a day that matter to you it adds up in different ways.
If you plant spinach today you will have some to harvest in 40 days. If you harvest the spinach on the day it is at it's best you get to enjoy it. If there is more and you freeze a bag, you can have a green smoothie on days when there is nothing to harvest. But it all started with just planting some seeds on one day.
If you are moving, check out my post: 7 things to do before you move. If you pack just one box a day, in 10 days you have packed 10 boxes. If you declutter one drawer a day, in a week you have finished 7. If you can one canner filled with 5 jars a day in 10 days you have 50 jars of home canned food.
Bigger tasks can be divided not just by days but also by years. If you start just one garden bed a year, in 5 years you have 5 garden beds, or 5 fruit trees, 5 greenhouses, 5 shelves filled with home canned food.
You get the idea, right!?
Getting things done
We are most effective if we feel like we are making progress and are getting things done. Making progress on one thing a day does exactly that. To focus on one thing a day is empowering to get things done that matter to you.
Days can be busy and slipping by so quickly with every day tasks like laundry, making dinner, picking up the mail, etc.  Even though there is always something to do it can feel like there is no accomplishment. Not so if you have something you focus on that really matters.
It also can be something that you really do not want to do, but it is needed. Remember one can do almost anything for 15 minutes a day! Set your timer and work on it, and if you do it every day, you might be surprised at how fast it's done.
If I do every day something that helps to achieve my goal, I feel I'm getting things done. It makes me happy and confident to keep doing it.
Get focused
Making progress on one thing a day without thinking much about it was very helpful for me. However, I will be more focused now that I'm more aware of the power of it.
It does not matter what this one thing a day is. It can be a task that needs to be done, or a trade that you want to learn, or a relationship that you want to improve.
What matters to you that you want to focus on? Start with just one thing a day and see where it leads you.
We invite you to subscribe to Northern Homestead and follow us on Facebook or Pinterest for the latest update.
More posts you might enjoy