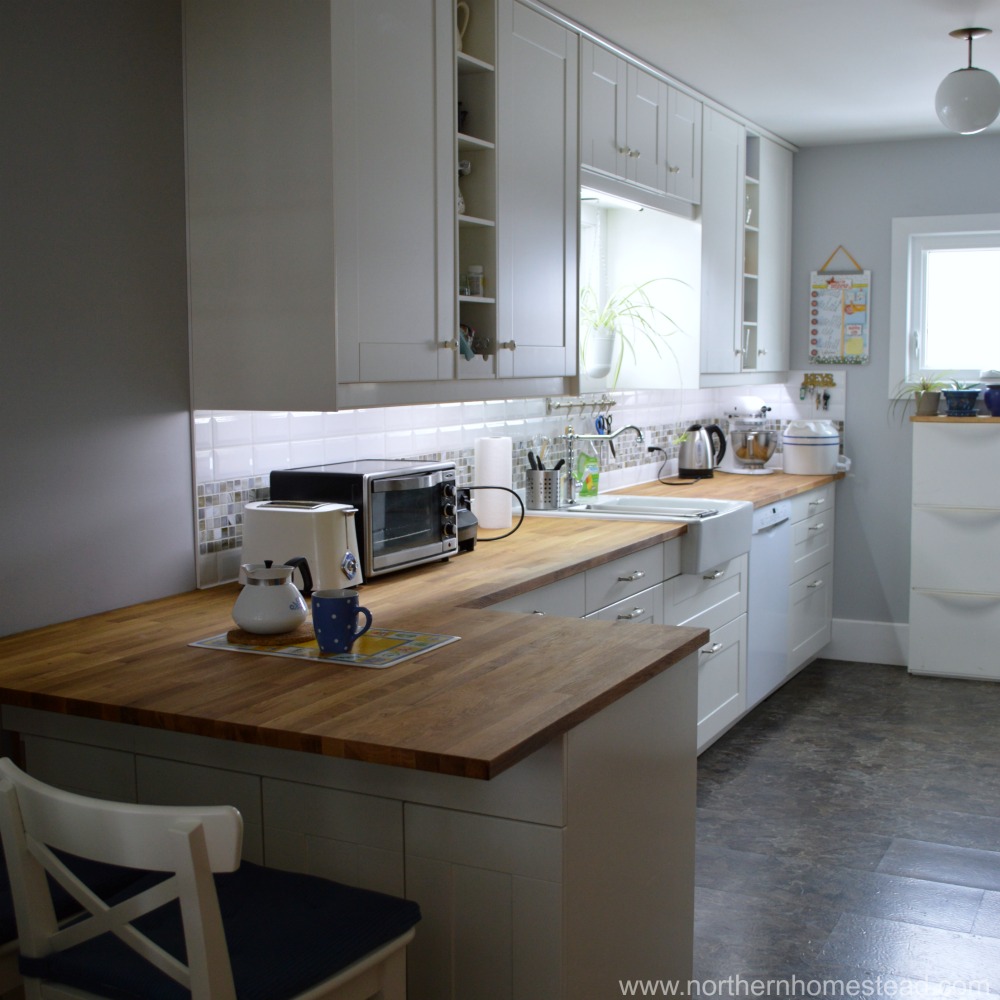 It is very exciting to reveal our homestead kitchen before and after. It was a great project and we are very pleased with the outcome. As you know, we went with an IKEA kitchen, and you can read here our 7 reasons why to choose an Ikea kitchen. It was a DIY project, from planning the kitchen to finishing it.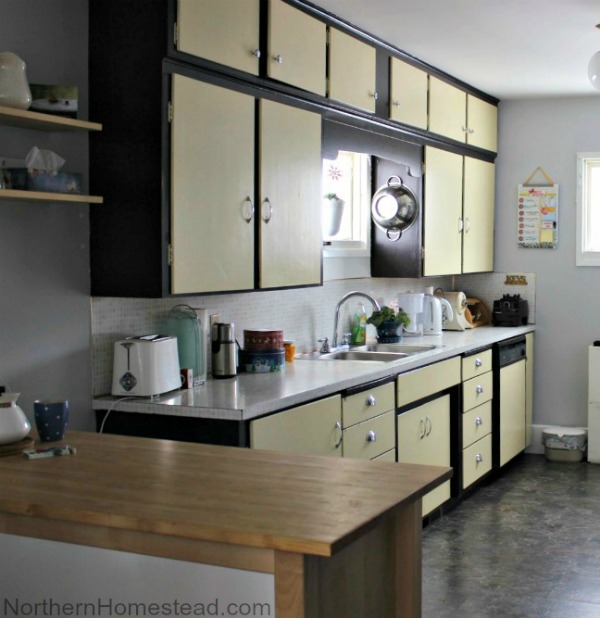 The before of our homestead kitchen was a charming country kitchen with lots of character. The kitchen was one of the things I fell in love with when we first looked at the house to purchase it. However, after 4 years of using it even I came to the realization that it was time for a new kitchen.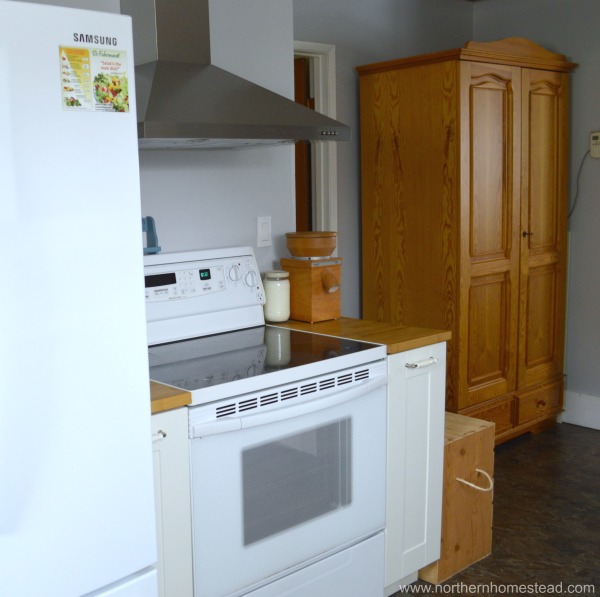 We renovated the kitchen in stages. The fridge and stove side was done first over the last couple years. The gas stove was the first thing that went, I'm just not good at using gas. I know, I know, as homesteaders we should have gas. But did you know that glass is so much easier to clean? I do all our canning on it with no problem at all. The key to using glass is to keep it clean at all time (so easy to do), as well as not to drag nor bounce anything on it.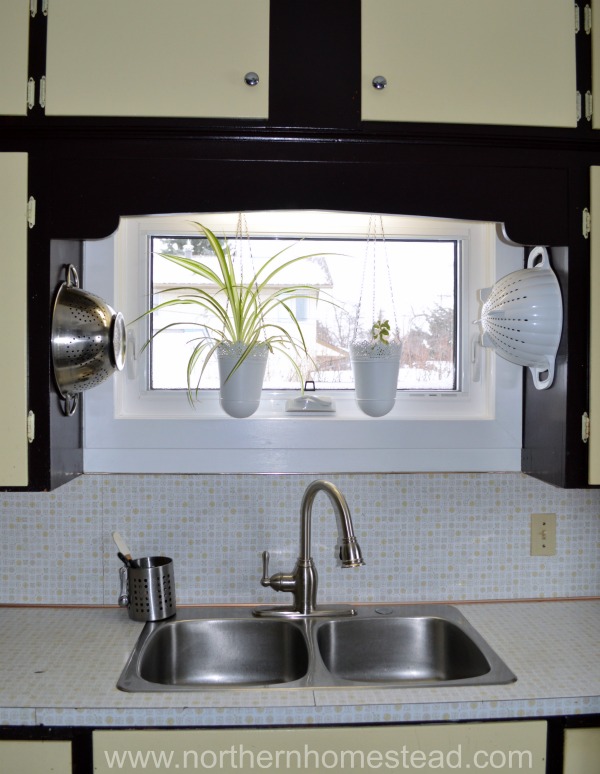 The old sink had a problem with water constantly accumulating at the back. I was sure that I wanted a sink that went from front to the wall with no room for water. I liked, however, the light above the sink and the cabinets all the way to the ceiling, so we kept that the same.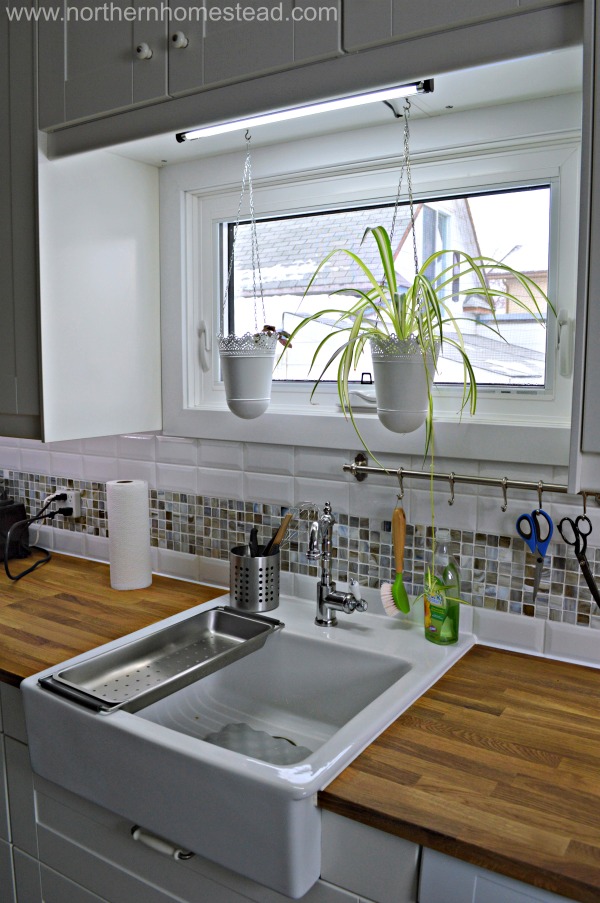 Originally we wanted the sold out DOMSJÖ double bowl apron front sink. You will notice that the sink cabinet is for the double sink. We did that so the sink is centered at the window, otherwise the connectors would have us set it to one side. It also allows us to go back to a double sink if so desired once IKEA has the new double apron sink on sale. However, we are loving the extra space in the big basin, and just having one strainer to clean is great as well. I don't think we will want to go back to a double basin sink anytime soon.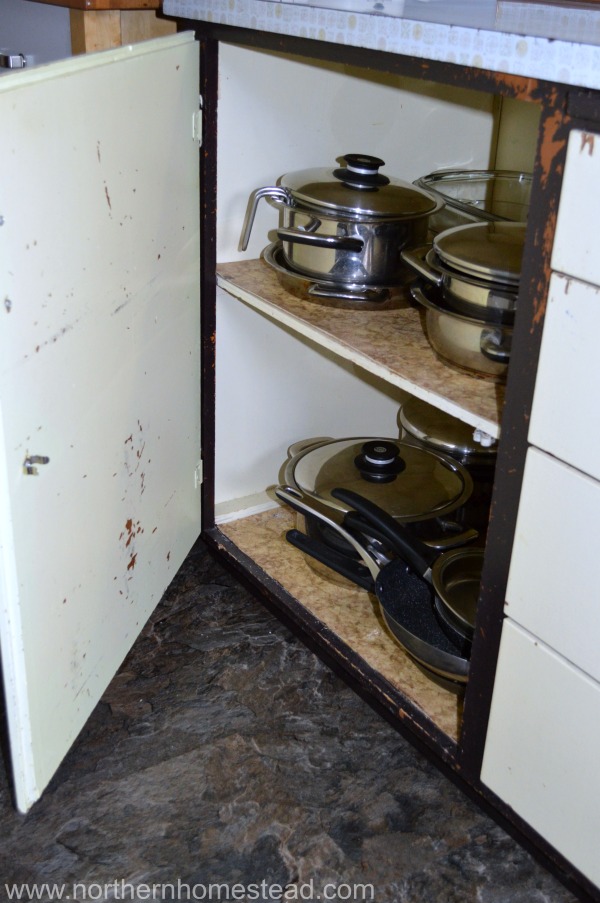 Even though our old kitchen had more drawers than most old kitchens have, it still also had those door cabinets. Two of them we basically gave up on using because they were too old, and I could not wait to get all drawers and a carousel in the new kitchen.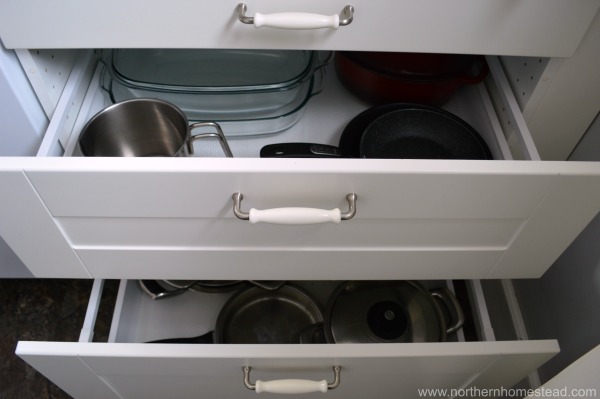 Drawers are great for pots and pans and for everything else, too. Just think of plastic containers that all fall out as soon as you open a door ;), this will not happen in drawers.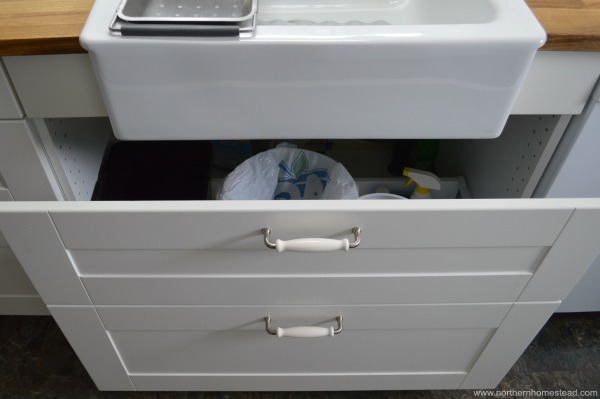 We love the big drawer under the sink for recycling, garbage, and cleaning supplies. It is all organized, easily accessible, and has no dark smelly corners to clean.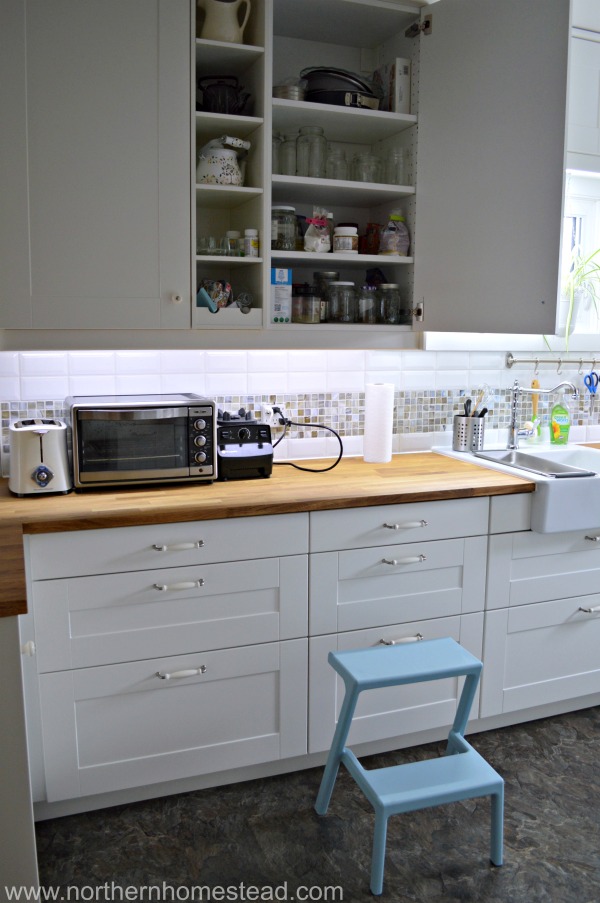 If you buy an IKEA kitchen, you get all the products and accessories that go with it as well. Everything fits together and is meant to fit. You get high wall cabinets, and a step stool to reach them.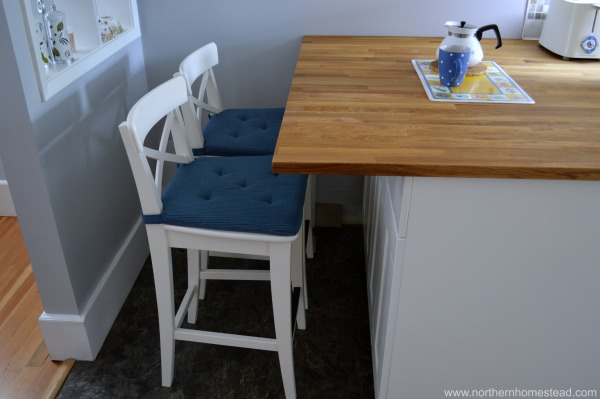 The highlight of our kitchen remodeling is the little table at the end of the work space. To be able to eat in the kitchen was something that was missing in our old kitchen. We love having breakfast here or just a cup of tea between projects.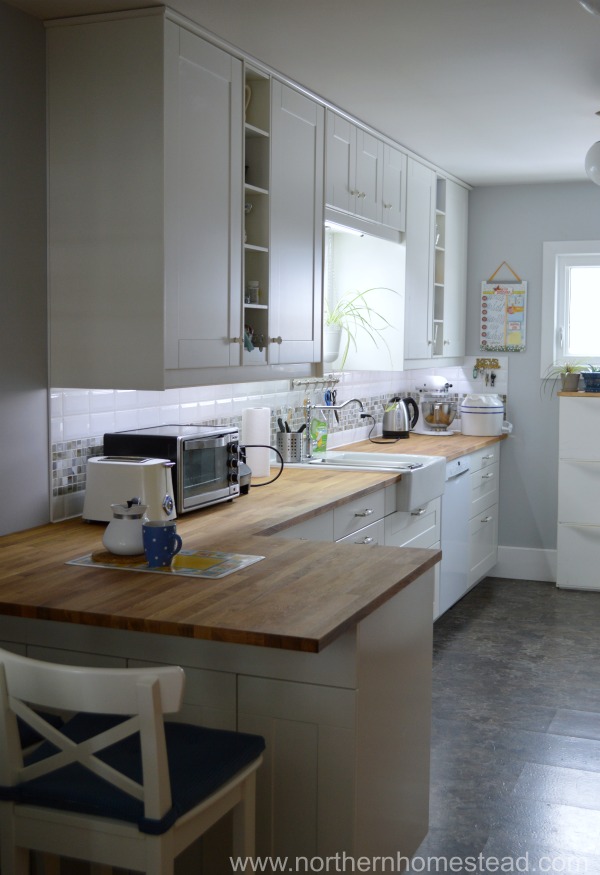 Our new homestead kitchen is a bright and friendly space that invites to stay. There is lots of room to work in as well as just to enjoy the place. I especially love the wooden counter tops that I will share more about another time.
Here you have it, the homestead kitchen before and after reveal. We would love to hear what you think!
Don't forget to subscribe to Northern Homestead and follow us on Facebook or Pinterest for the latest updates.