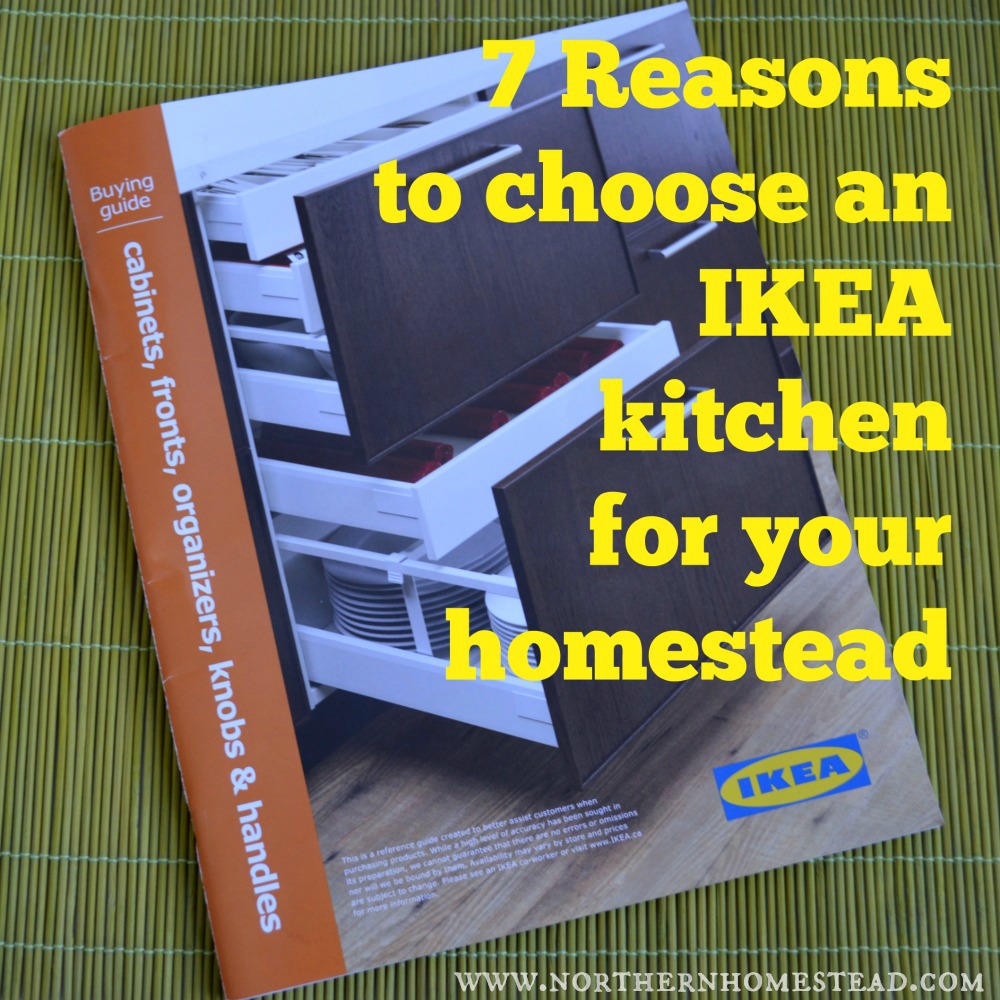 We like IKEA and shop there often. I like the saying: "Why pay more, if you can go to IKEA". So for us it was a no-brainer, we wanted an IKEA kitchen. But if you are still considering where to buy your homestead kitchen, here are 7 reasons to choose an IKEA kitchen for your homestead.
IKEA started at a farm
IKEA stands for Ingvar Kamprad, the founder of IKEA, who was only 17 years old when he started, and who was from a small farm called Elmtaryd near the village of Agunnaryd in the Swedish province of Småland. Two years after starting IKEA, Kamprad began using milk trucks to deliver his goods. The basic IKEA concept is – simple, affordable flat-pack furniture, designed, distributed, and sold in-house. Kamprad felt he was not just cutting costs and making money, but serving the people as well. This simple and affordable concept makes IKEA the perfect fit for people who want to live simply.
IKEA kitchens are for DIY people
We are DIY people. If we can make it ourselves, why spend money on it. However, we are not real carpenters. To build the whole kitchen from scratch seemed a bit overwhelming. An IKEA kitchen has the golden middle for DIY people. You only have to assemble it together. Still, let's make no mistakes about it, to put an IKEA kitchen together is a lot of work. There is a reason for the lower price – you do some of the work yourself. But, if for some reason you are not a DIYer, IKEA does have comparably low installation costs.
IKEA kitchens are affordable
When we started our kitchen remodeling, we had the goal to stay below 10 thousand Canadian dollars. For fellow Canadians who know what kitchens cost around here, you would probably smile at this. Kitchens are expensive! Plus we did not want a cheap kitchen, but rather lots of features. We were looking for all drawers instead of door cabinets, a carousel, and wall cabinets up to the ceiling. IKEA is the place to get quality for less.
IKEA kitchens have good quality materials
The time when IKEA kitchens were cheaply made has passed. Today you will find great quality materials, very functional and practical, which is perfect for an homestead kitchen.
No matter if you like natural wooden fronts or easy to clean fronts, IKEA has it all. Personally we prefer the easy to care for version, simply because a homestead kitchen is a busy place and things do get used a lot.
IKEA kitchens have 25 years of warranty
On a homestead we like things that last. To get 25 years of warranty is great. We actually own a kitchen appliance as well as pots and pans that are older than that. We like to get quality that lasts, and if a company offers warranty it is even better.
IKEA kitchens have lots of options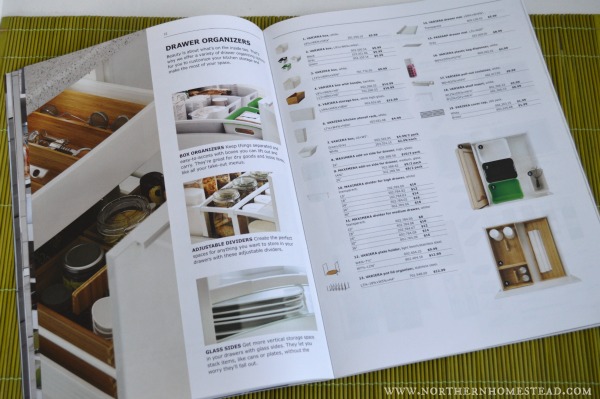 This is probably the point that I like about IKEA the most. IKEA is really not just a furniture store. If you buy an IKEA kitchen, you get all the products and accessories that go with it as well. Everything fits together and is meant to fit. You get drawers in whatever size you want, interior organizers, and even a drawer mat made to fit, too. High wall cabinets, and a step stool to reach them. A farm sink, sink faucets, and a colander that fits in, too.
IKEA kitchens have a country look
IKEA has grown into a huge store with lots of options for a modern look. But it also has kept the charm of a simple country kitchen. That was the look I was after. I can't say we both were, since Jakob is more interested in the practical side of things. But thankfully at IKEA you can get both without really compromising. I had a blast choosing the perfect apron front sink, faucets knobs, and handles. The wooden counter tops from IKEA finish the cozy, country look.
See also how we planned our homestead kitchen here.
Don't forget to subscribe to Northern Homestead and follow us on Facebook or Pinterest for the latest updates.