Spring is one of my favorite times of the year. I like all seasons, but the celebration of new life is just so special. The problem I have with the northern spring though is that it feels more like a second winter, not spring.
Frost almost every night till late May, snow every now and then, overcast and windy – this is exactly how winter is in most parts of Europe. It might be even a little milder there. Sure, it is NOT like a real Canadian winter. So I just call it the second winter.
But wait, there are signs of spring, and I want to point them out so it feels more like spring to me, too.
Longer daylight
Every day there is about 4 minutes more daylight than the day before. We already have 12.14 hours between sunrise and sunset. That is 4 hours more than in December. Days are brighter, lighter, and noticeably longer.
Spring snow-rain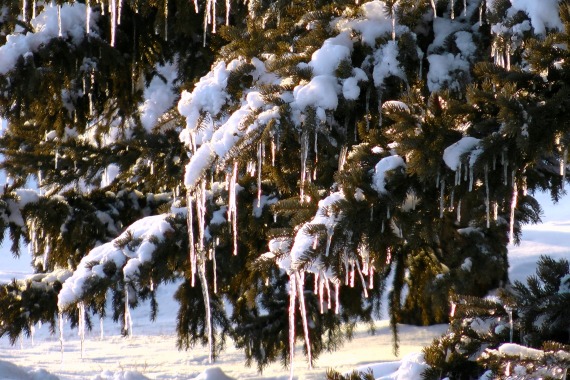 We might actually get more snow in the spring than we do in the winter, so it is kind of a sign of spring too ;). The spring snow is different than the winter snow; it is heavy and sticky. I have to admit that it looks very pretty.
As spring progresses, the snow turns to rain. It is always so special to hear the first raindrops.
Birds are back

To see the first robin in our area is a real treat. Also, geese and swans are coming along with many other birds. It is so nice to see and hear them again.
Lakes and rivers are defrosting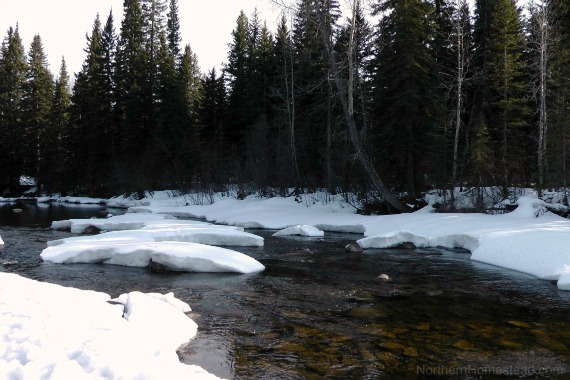 Where there was solid ice just a few weeks ago there is now water flowing and birds are bathing.
Buds appear on trees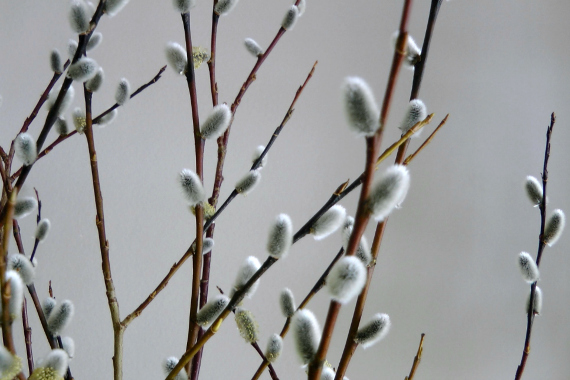 Trees are putting forth buds and they are just showing now. It is so fun to tromp with a friend through the Spring snow after some pussy willows.
Perennials are coming up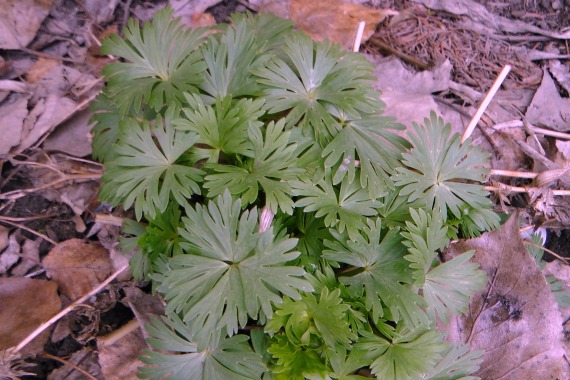 Even though it still seems so cold, perennials are popping out of the ground everywhere. It is so nice to see them, the bright, fresh green. It might take a while but there will be flowers again.
Spring is here after all! It is just different here than it is in many parts of the world. It is a northern spring, a spring that people here long for so much. And maybe the little things here are more appreciated.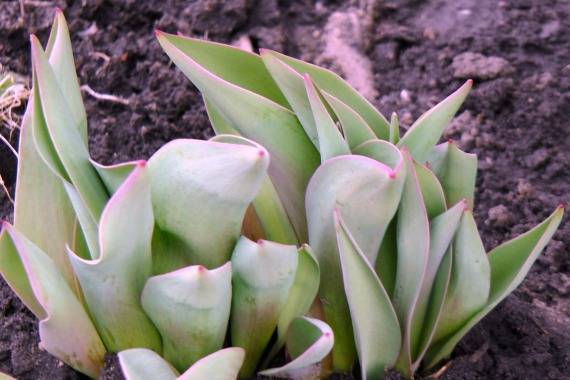 So long as the earth exists, seedtime and harvest, cold and heat, summer and winter, and day and night shall not cease." Genesis 8:22
You may also like the Spring Indoor Seed-Starting Schedule. If you like this post don't forget to subscribe to Northern Homestead and follow us on Facebook or Pinterest for the latest updates.