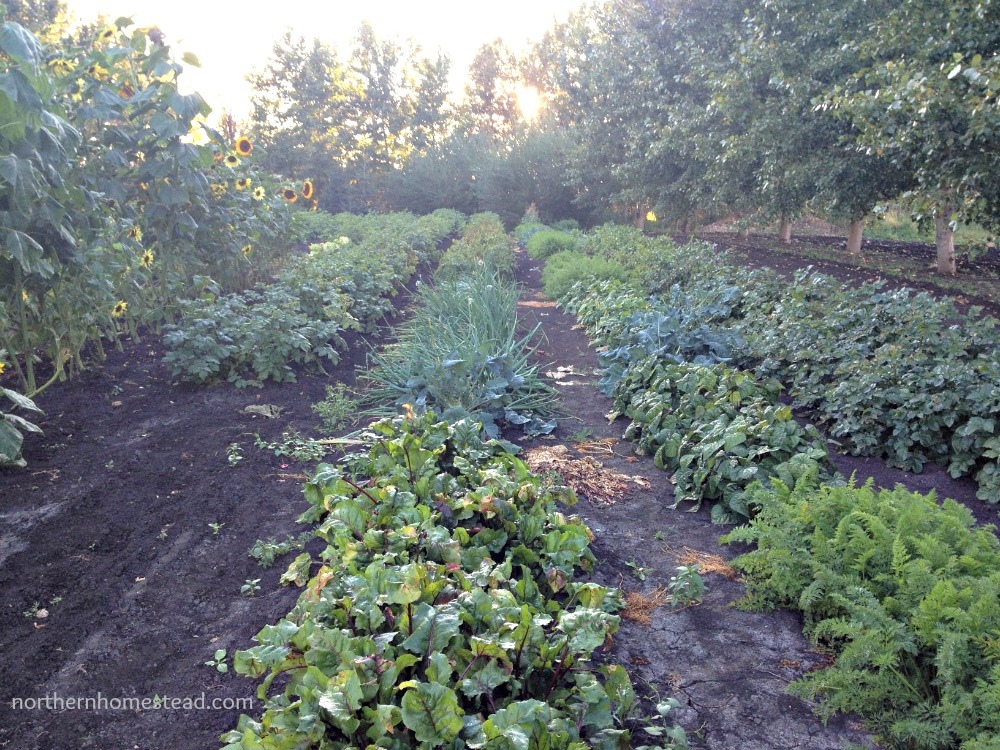 We have been growing a garden at friend's farm for many years, and we're very thankful for the opportunity. Over the years we kind of figured out how much we need of something, like one row of potatoes or one third of a row of carrots. But how many potatoes is a row? So, this year we started to make notes of what we grow there to know how much it actually is. This are our three rows at friend's farm.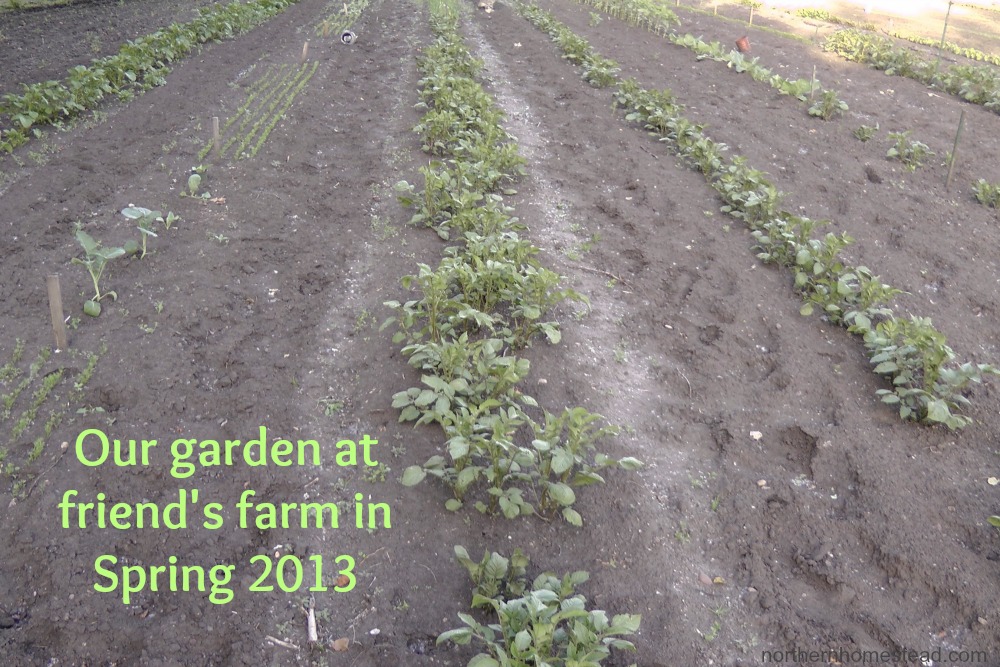 First row
Norland Potatoes (89) – a lot of them did not come up, due to the wet weather we've had.
Second row
Buttercup Squash – did not come up 🙁
Cylindra Beets – germinated great even though the spot is very very wet. This are so delicious, my favorite!
Lutz Green Leaf Beats – came up too, but it seems they suffered more from all the water.
Derby Day Cabbage
Red onions (125)
Yellow onions (85) – all the onions grow awesome
Norland Potatoes (64) – here we planted lots of small potatoes to see if it makes any difference in yield comparing to the big cut seed potatoes. They all look great. Here we did a little experiment with the sprouts, the ones that grow on potatoes in spring. My husband left one on to look out of the soil to see if it does something, but it just dried, so no need to leave them on.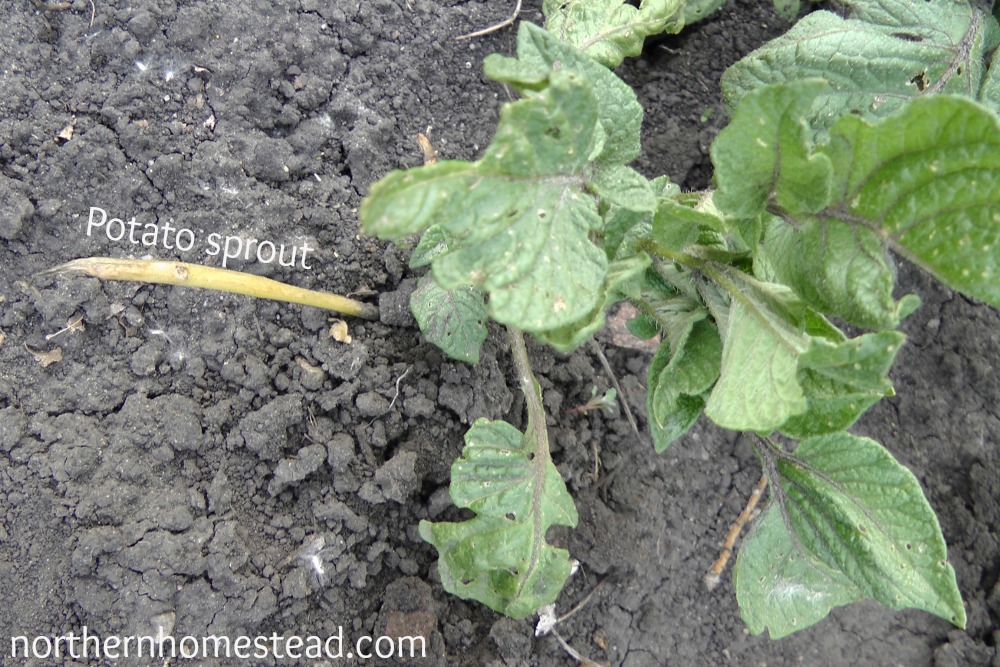 Third row
Black Valentine beans – I was looking forward to trying them, but again, most did not come up – it was too wet.
Kuroda Nova carrot (west coast seeds) – a very wet spot, they were looking very small, but have picked up nicely
Royalty Purple Pod beans – looking good, producing great
Broccoli – great
Wax bean -were struggling but growing, now producing a lot!
Purple Dragon carrots – looking really good
Minnesota Midget Melon – Note to self, always start melons and squash early indoors.
Red Core Chantenay carrot – small, growing, strong in taste, not worth growing? Not sure.
Cabbage
Scarlet Nantes (Heritage seeds)
Scarlet Nantes (West coast seeds) – it seems they germinated a bit better then the heritage seeds, not enough to talk about though
Orchard Baby Corn – growing great and producing – together with
Beans – were looking really good at first, but than got some kind of disease.
Styrian Hulless Pamkin – did not come up