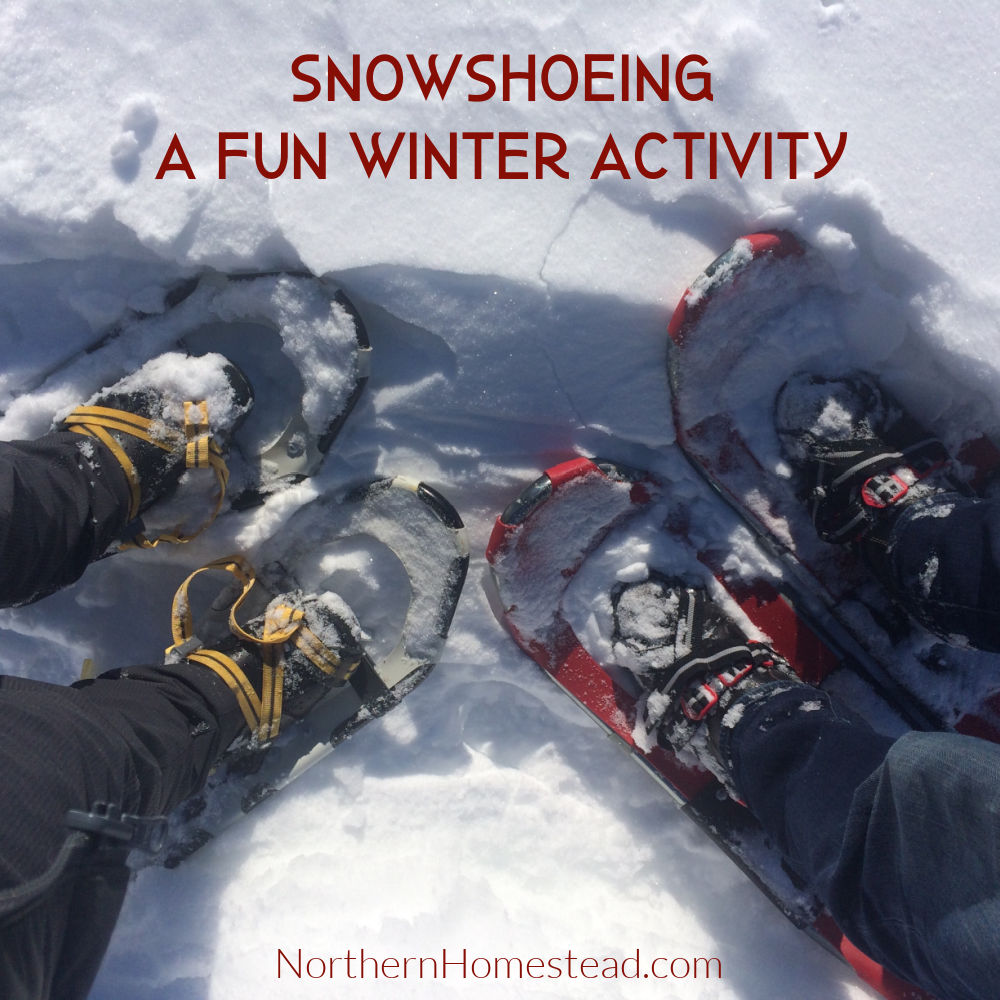 If you can't garden, go snowshoeing! Except for the indoor garden we are enjoying a break in gardening, that's kind of nice, too. Snowshoeing is a fun winter activity that gives us something to do in the outdoors during the long cold months.
The history of snowshoeing was a necessity. People had to move around in deep snow, so they created some kind of addition to the boots to stay on top of the deep snow. Today it is mostly used for exercise and fun.
I was introduced to snowshoeing by a friend and liked it immediately. If you have never heard of it or tried it, let me encourage you to give it a go, it might just make winter more enjoyable for you.
Choosing the right snowshoes
Snowshoes are an extension to your shoes, you just buckle them on your boots and you are ready to go no matter how deep the snow.
When choosing snowshoes the size is the most important factor. It is not about your shoe size, it goes by your body weight. The lighter you are, the smaller the snowshoes can be. Also, women's snowshoes are more narrow at the back, just because we walk a bit differently. Here is a picture of my hubby's and mine :).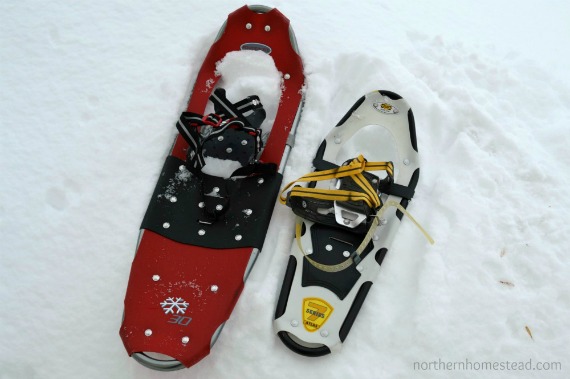 There are many different brands, and it really depends on your preferences; a wide variety of comfortable, and easy-to-use snowshoes.
Nostalgia, the old style
Or exotic
Or more modern and light
Hiking Poles
are helpful too. Depending, of course, where you snowshoe, but once you've started why not go for a mountain trip.
Where to snowshoe
The possibilities on where to go snowshoeing are endless, the only thing you need is snow – the more the better.
There are official trails in town, country, and mountain areas. Living close to the Rocky Mountains opens up many great ways to enjoy snowshoeing.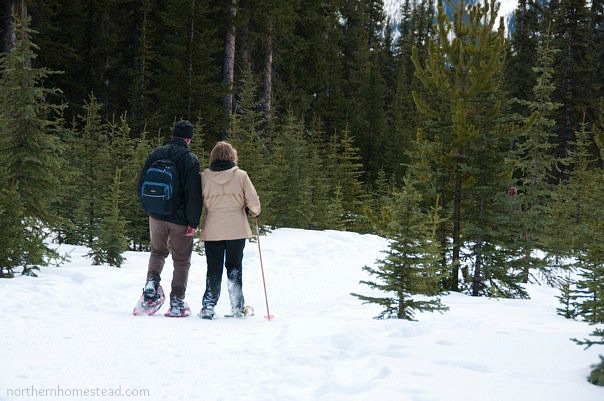 Fields are a possibility too. Just make sure the area is publicly accessible and not enclosed with a no trespassing sign.
Golf course places are our favorite. No one is golfing there in the winter, chances are that you have the place to yourself.
Great workout
Snowshoeing is a great workout, expect to get sweaty! It is more of a workout than just walking or even cross country skiing. Powder snow will make you work out even more. Depending on how much you sink in, you will have to work your way. However, it is lots of fun too.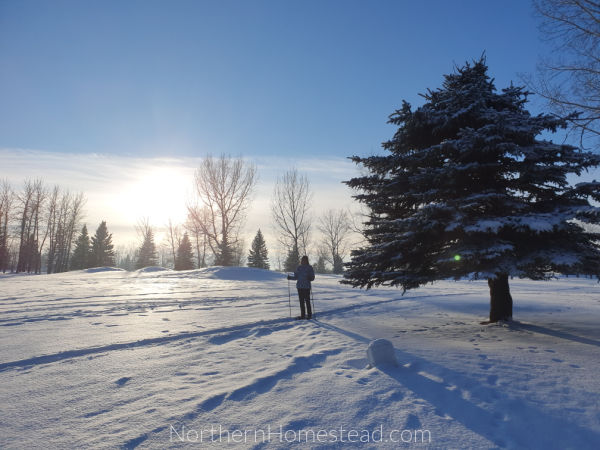 I love it! Walking on top of the snow on a sunny day is very enjoyable.
What is your favorite winter activity?
We invite you to subscribe to NorthernHomestead and follow us on Instagram, Facebook or Pinterest for the latest updates.
More posts you might enjoy