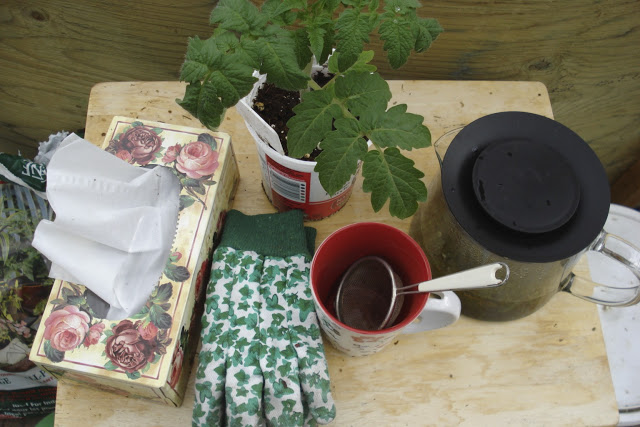 My little plants had grown a lot and were so ready to go into the ground. And at a nice rainy spring day like today it seemed like a perfect day to do it. On sunny days it gets very hot in the empty greenhouse — too much stress for the transplants. The weather was perfect and the plants were ready but I was not.
I'm having a cold, don't feel good and not up too much at all. I did not go to the office so I wouldn't spread the germs. But since I wouldn't harm the tomatoes I did go to the greenhouse ;). Armed with a box of tissues and a can of herbal tea I started the long journey of transplanting.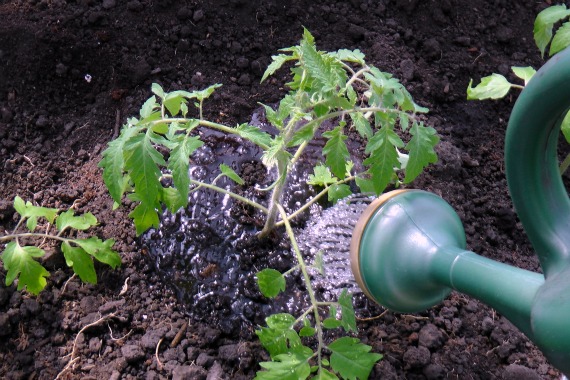 I did it the same way as last year described here, except this year I added sheep manure before planting. Hopefully the manure will give the plants a boost. The opinions about using manure in the garden are divided. Some claim that manure only makes the plant greener. In order to test it I avoided manure last year. And yes, the plants had a good start and produced good at first, but midway in the season they had no strength left produce more. I applied some worm casting and the plants picked up again. This year I plan to use manure throughout the summer to see the difference. We get sheep manure from Canadian Tire. I'm very curious to see the results. Will keep you posted!