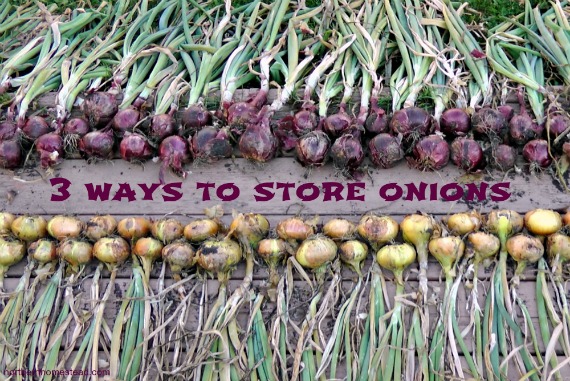 Onions are a great vegetable, easy to grow, stores well, and they are just so healthy. I know, some recipe books do not even include fresh onions anymore. Powders and artificial spices are taking the onions over. Sad, isn't it?
There is nothing as good as fresh onions, fried until golden – yummy. And it is ok to cry over onion cuttings, it is just part of the real food experience. Homegrown is the best, locally grown are the second best, and fall is the time to stock up on them.
Onions need to be dry and clean before storing them, it's called curing the onions. After harvesting, let them dry. If the garden is very dry and the weather is nice, onions can be left there to dry too. Just pull them and let them rest till they are all dry.
If it's cold and rainy, find a dry and airy spot in a shed, barn, loft, etc.
Note, if you have onions that are not mature enough to dry, it's better to chop them up and freeze. Blanching is not needed. They are great for cooking and convenient to use.
To store onions in a bag is only good if you can assure that all of them are of equal (great) quality. If one in a bag gets bad, it can affect all of them. To avoid that from happening, here are 3 great ways to store onions, so they do not touch each other. Which way is the best depends on your preferences and even more on the kind of onions you get. We usually use more than one method for our onions.
1. Braiding onions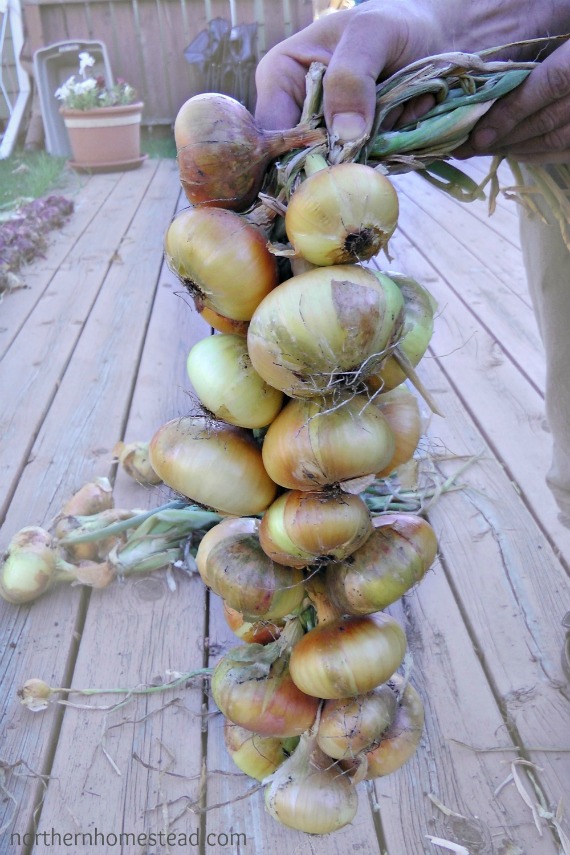 To braid onions is simpler than you think. It is a great way to store mature onions where the tops are a bit dry and not so thick. Too dry tops will break before you can braid them, too wet, and thick tops will make the braid very thick and there is a danger of getting mold into it.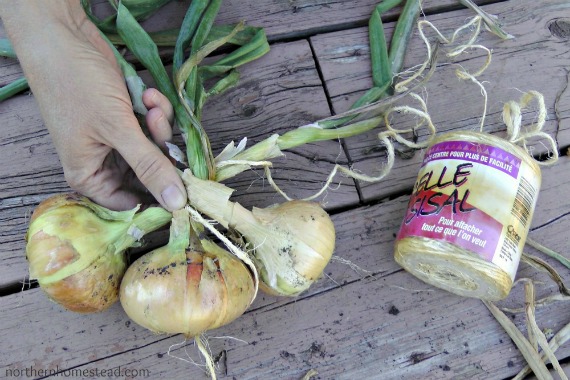 To stabilize the braid we use a Natural Cord and just simply braid it in. Every layer or every other layer, depending on your preference and the size of the onions, add a new onion. That way you get a nice even braid of onions that can be hung from top to bottom or as a bow.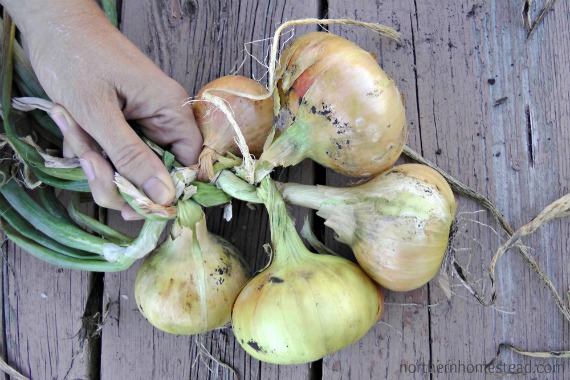 2. Storing onions in a nylon pantyhose
Everyday Regular Panty Hose
is great for storing onions, plus if you use them for onions you will not have to wear them ;). Big, thick-necked onions are best to store in nylons. Just put one onion at the time and make a knot to divide them. Note that thick-necked onions do not store for long, use them first.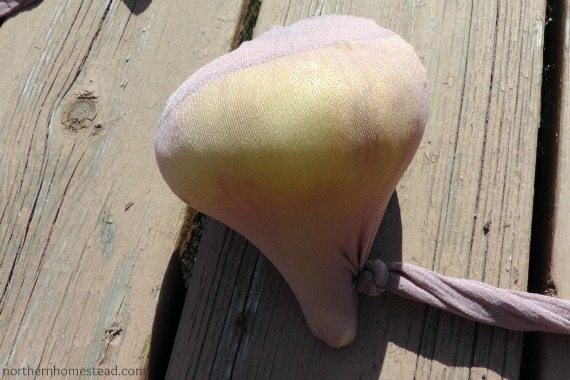 3. Storing onions on a grid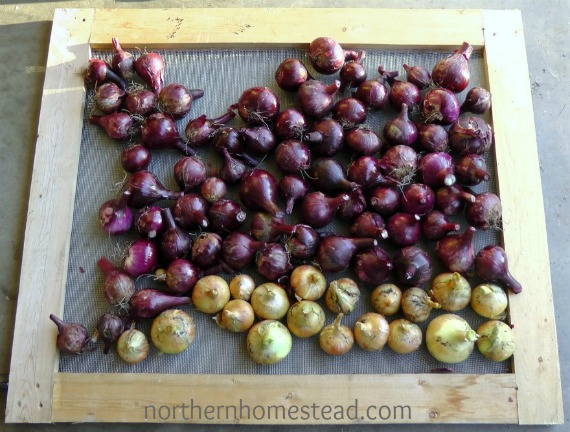 Jakob built us this great grid. It is just 4 boards with wire on it on one side and two boards on the bottom side. It provides great airflow and onions of all size and shape store well on there.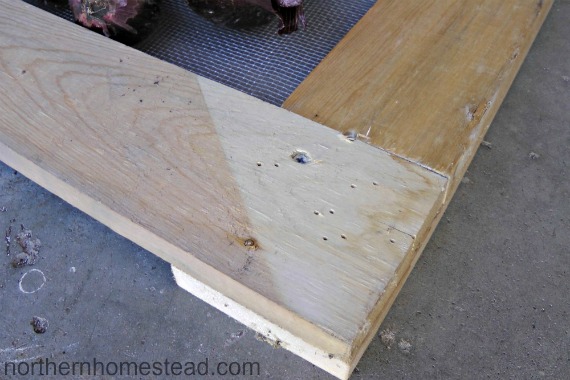 Onions prefer a cool, dark, dry place with some ventilation. That way even our northern short season onions last till January.
More information on growing Onions is here.
We invite you to subscribe to Northern Homestead and follow us on Instagram, Facebook, or Pinterest for the latest update.
More food preserving post you might enjoy