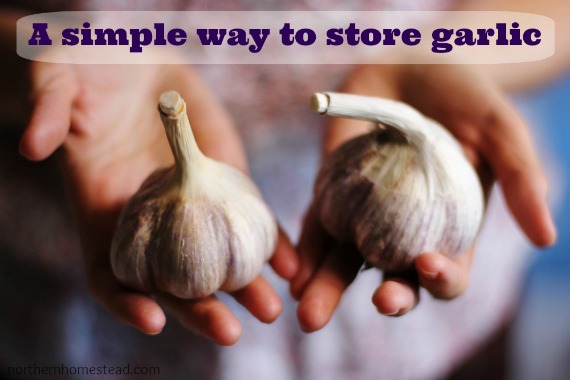 How to preserve garlic  – refrigerate, freeze, dry, pickle, or what?  Garlic does not have to be preserved in any way. Garlic can simply be stored for a long time. Learn how to store garlic.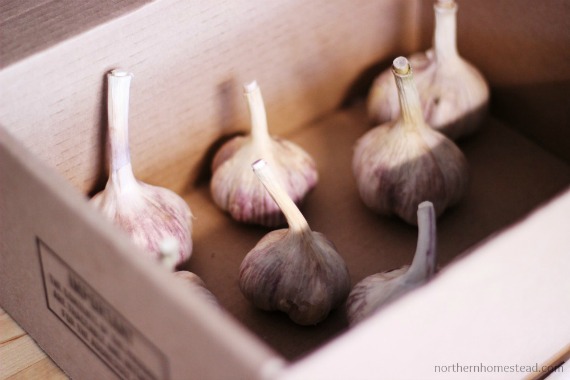 For storage choose healthy dry garlic, the bigger the cloves the better. If the garlic isn't dry it can get mold or start to sprout. So make sure to dry garlic first.
I store mine in a closed cardboard box – it's dark and dry in there with some air circulation. The box is stored in the basement (not cold room), where it is a bit cooler and darker than in the house.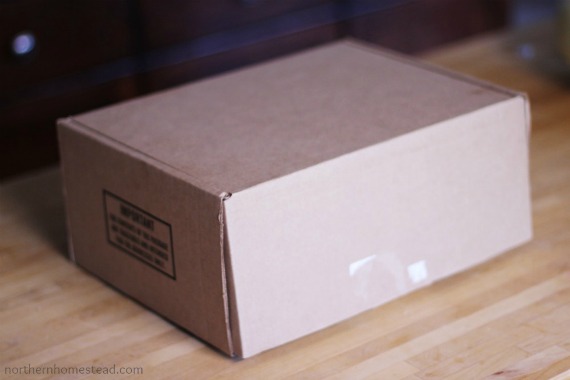 The picture below, and the first one above, show side by side fresh garlic and one that has been stored this way for about 12 months. Not to bad, eh.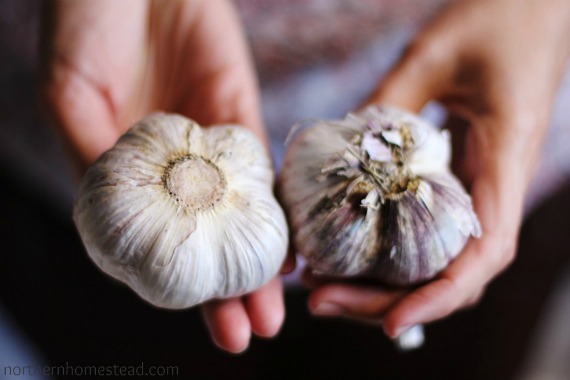 Well, this is a short post because there is basically nothing more to say about storing garlic. I bet you have a cardboard box and a basement, that's all you need to have locally, organically grown garlic all winter long.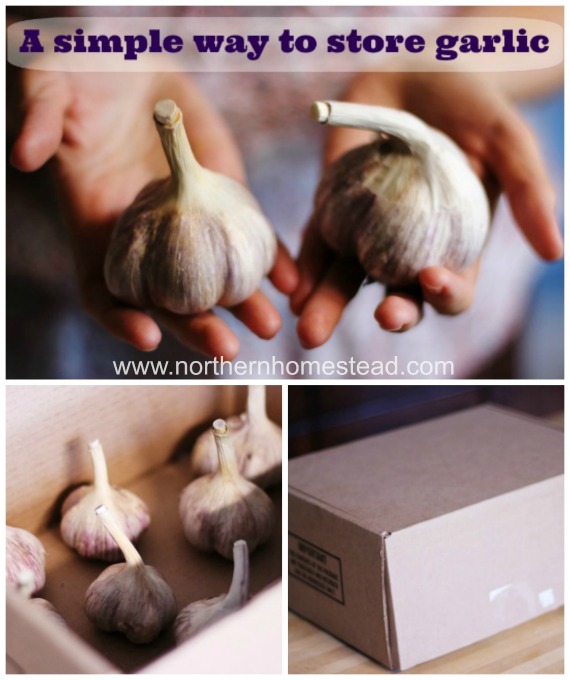 You might also want to read: Growing food – Garlic.
We invite you to subscribe to Northern Homestead and follow us on Facebook or Pinterest for the latest update.