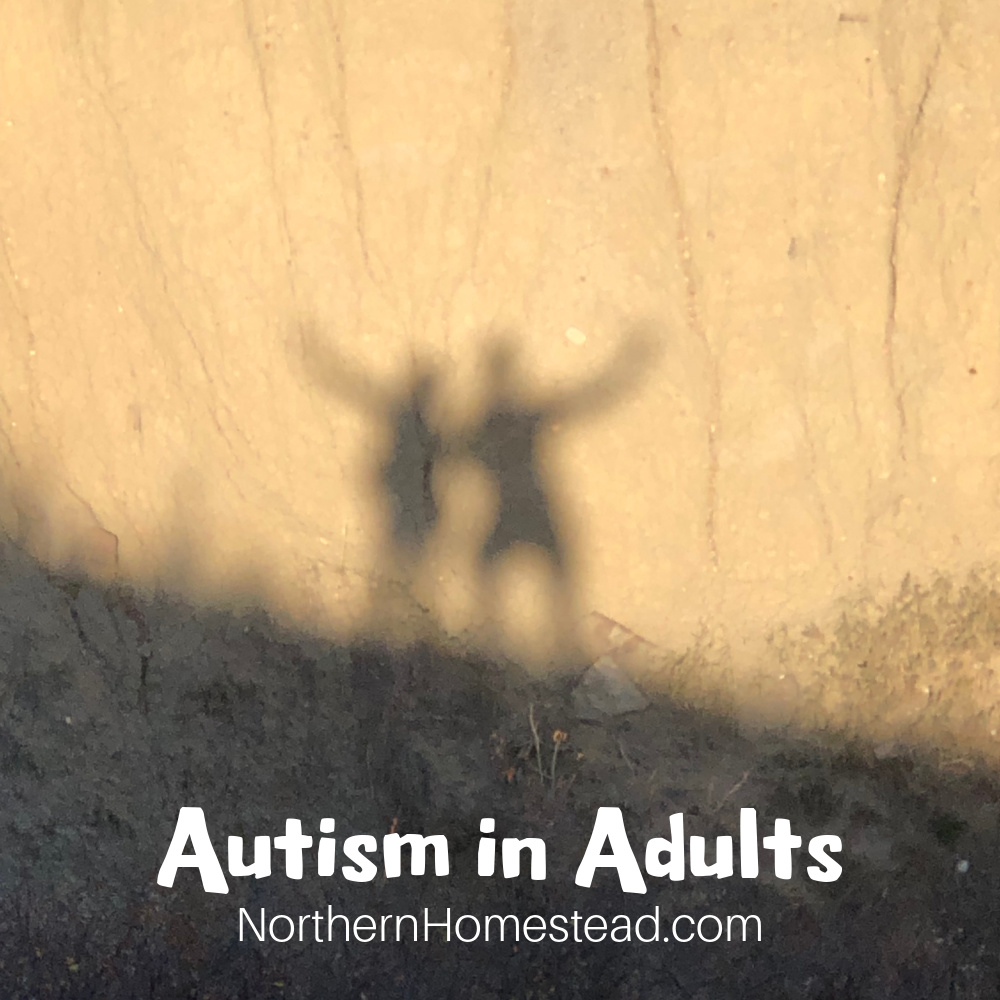 Another Autism Spectrum Awareness day is coming up on April 2 to remind me that we have been keeping a secret from you. Autism spectrum in adults can not be seen or even observed by someone who doesn't know it. It still exists for people on the spectrum affecting every area of their life.
What is autism spectrum disorder?
When searching for autism you will find information like this: Autism spectrum disorder (ASD) is a developmental disability caused by differences in the brain.
Autism is a spectrum, no two persons with ASD are alike. The spectrum goes from high-functioning autism to total disability. Stephen Shore's quote "If you've met one individual with autism, you've met one individual with autism," says it well.
People with ASD often have problems with social communication and interaction and show repetitive behaviors and interests. People with ASD may also have different ways of learning, moving, or paying attention.
Adults on the autism spectrum are people who have been doing life in a world that is completely different from theirs with strength and courage for many years.
They have learned to mask in order to be like everyone else on the outside and hide what they really are on the inside.
Our story
Jakob and I have known each other since grade 7. We were part of the same teen group, and our relationship grew from friendship to love and marriage.
Before we moved together and lived our daily life together I did not see or suspect anything different in him from me. We were both more quiet loner people (or so I thought).
Soon after our marriage though I noticed something about Jakob that I had not seen before. In fact, I had not met anyone before who was seeing life the way he did. He was also not shy as I had known him for years, there was something about him that I could not even comprehend.
When our children joined our family they were just like their dad, and with that, I did not think much about it. When our daughter started to speak and show her personality, it helped me a big deal to better understand my husband. She did not mask yet, and would plainly say what she thought.
I did not even consider a disability. I was daily surrounded by very intelligent, straightforward, strong-willed people. We learned to live with each other, and things seemed okay if there weren't a whole other world outside our home that thought and felt like me. I learned to mask, right alongside my family sandwiched in between them and the outside world.
Randomly one day I was watching youtube videos and a channel I followed for recipes had a video about her boyfriend's high-functioning autism. Would the video be on another channel, I would not have watched it. Autism was not on my radar. What I heard from this couple blew my mind. For the first time, I heard someone else talking about what was common in our family.
I did some more research and all I found was exactly what we experienced. Could it be that my beloved family members were on the autism spectrum?
We did do some Online tests, and our daughter who was still below 25 at that time got a diagnosis. Diagnoses for adults are a bit more complicated.
We finally had a name and we were not alone. Estimates indicate that at least 5 million adults in the United States are on the autism spectrum. The hidden number worldwide is much greater. No one really knows how many families live as we have lived for so many years.
When we first found out about the autism spectrum in adults I thought I would go public right away. Knowing what autism is has changed our lives so drastically, that not sharing seemed rude.
Looking back at our family's experience the hardest parts were not knowing what is going on and trying to fit into society.
Eventually, step by step we created a simpler life at a much slower pace for ourselves. Now you know the real reason why we like a simple life so much.
Keeping it secret
Alongside learning more about autism I also learned that there is little to no tolerance for being different than everybody else.
If someone is not fitting the norm, we call it a disorder that has to be fixed.
After over 30 years of marriage to a person on a spectrum, and raising two children on the spectrum I would not agree that high-functioning autism, and maybe even any autism is a disorder.
People with autism are different, there is no question about that. They are lovingly sometimes called coming from another planet. This thought is not that much off. But we do not know either what causes autism or why is it more and more common.
Many conveniences that we enjoy have been brought to us by people on the autism spectrum. If you are interested, here are 20 famous people on the spectrum.
I also know that NorthernHomestead as a homestead and blog would not be what it is if we were not on the spectrum. The geodesic dome greenhouse we build before there was much information on it, and the alternative heating and cooling, alongside many other things, were all brought into being by a very focused man on the spectrum.
My loved ones have also challenged me beyond what I thought possible in so many ways. I have learned to listen to what they say, even if it is presented in a different way than we neurotypicals would do it, it is very valuable.
So finally we are taking the courage to share our secret with the world, and are sure there are people out there that will be very grateful we do.
It's time for change
By sharing this article I want to bring more awareness to people who are different, be it autism, ADHD, or any other difference we might see.
Neurodiversity teaches us that there is nothing wrong with anyone, we only need to learn to accept each other as we are!
Integration is much more valuable than separation. Equality does not mean sameness. We are all different and each one contributes to the whole. It is arrogant to believe that only neurotypicals are normal and everyone else has to comply with our norms.
The number of children that are born with autism is rising. We can disqualify them all as disabled in a world that IS very challenging for autistic people. Or we can start listening more and change to make it a better place for everyone.
I will leave it at this and would love to hear what questions you may have.
Would you like us to share more practical content related to neurodiversity?
How many of our readers are impacted by neurodiversity?
Or maybe you are hearing about high-functioning autism in adults for the first time?
Let us know your thoughts and remember – let's be kind to each other.
We invite you to subscribe to Northern Homestead and follow us on Instagram, Facebook, or Pinterest for the latest update.
More articles you might enjoy