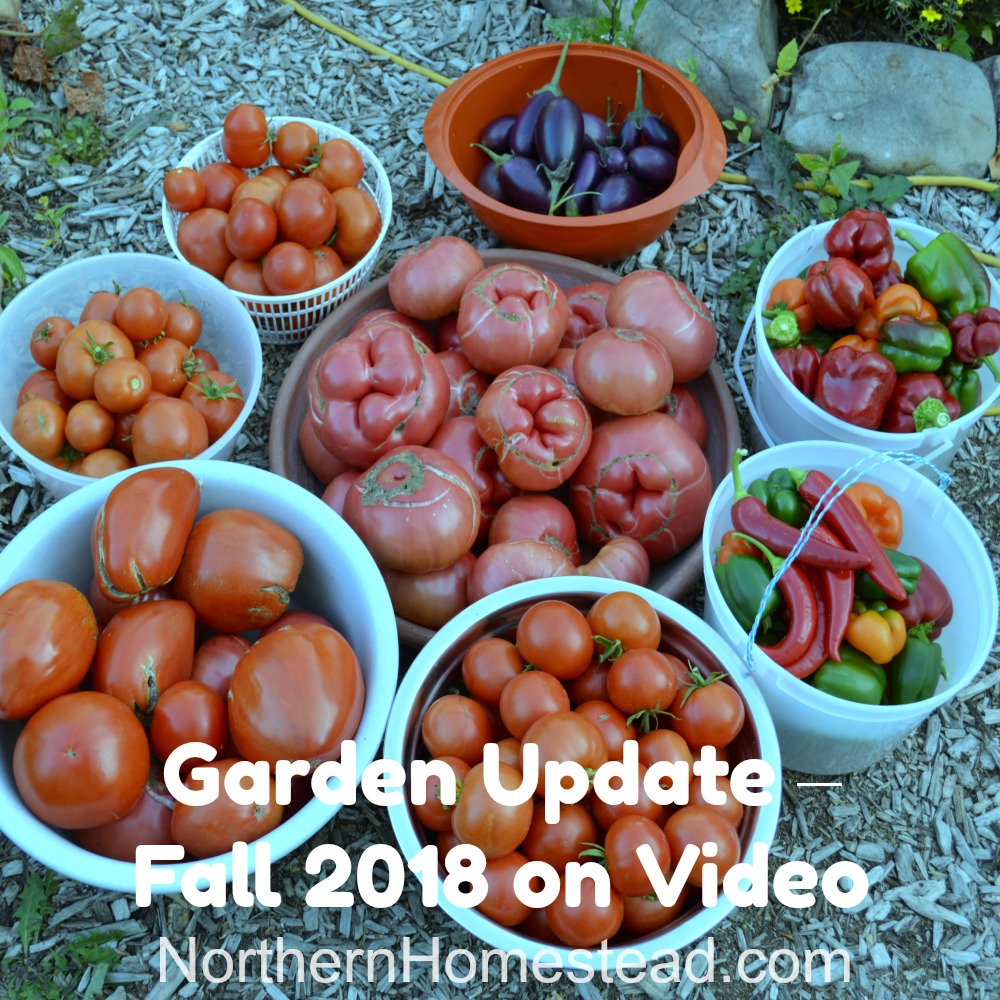 Hello and welcome to Northern Homestead 'End of Season' garden update. It's Fall 2018 and time for another video update. If you are new to our blog, you might want to know that we have garden updates since  2012. You can find them all tagged under Our Garden.
Summer went by way too quickly. Harvesting the summer bounty is a real joy. In this update, we show you around in the greenhouse, garden, and indoor garden.
Along with other goodies, we harvested sweet potatoes that we grew in our cold climate and short growing season.
At the end of the season, we do not just harvest, we also plant. Here is more on growing overwintering spinach in Zone 3.
The geodesic dome greenhouse is still producing owing to the passive heating and cooling system. And the indoor garden is getting ready to be our main growing space for the winter. See also a greenhouse for winter growing.
We hope you enjoy the update. If you can't see the video below then you can find it here.
We would love to hear what has been successful in your garden this past season. Let us know by a comment below.
If you like this post don't forget to subscribe to Northern Homestead and follow us on Facebook or Pinterest for the latest updates.