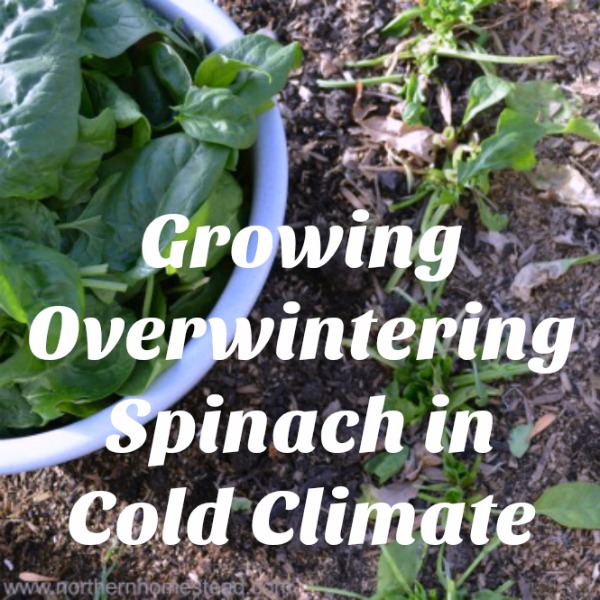 Spinach is one of my favourite greens to grow in the garden, for so many reasons. It is the first crop to plant and to harvest in spring, it stays alive over the winter, and it needs no extra space in the garden.
In this post we share with you a video that I made in the course of a year. There are many clips of the planting, growing, and harvesting of overwintering spinach in cold climate. I started the first video last year in October, so you will see that there are different plant locations.
I have been growing overwintering spinach in cold climate for several years now and know it works. We actually discovered this method accidentally when one spring some of last year's spinach started to grow new leaves. I was so amazed! I could not believe spinach would survive these cold temperatures, but it does.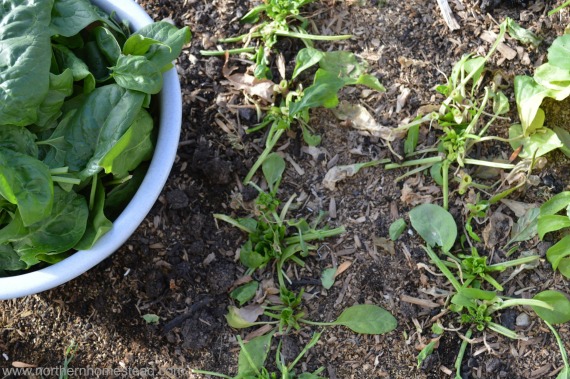 Then I started planting spinach whenever there was space available for a fall harvest. I would harvest the spinach before the winter by cutting the tops and then leave the roots in the ground. I was happy to see that many survived the winter and continued to grow in spring.
These greens provided us with early greens and protected the soil from weed overgrowth long before we could get to the garden. This is another great advantage of growing overwintering spinach. Then we actually started planting spinach in August with an early spring crop in mind.
The process is very simple.
Plant spinach in late summer whenever space becomes available.
Let the spinach plant mature to at about 2 inches before cold and frost come.
Let the spinach plant die back in the winter without disturbing the plant (just leave it alone).
You do not have to cover the plant even in zone 3 (temperature drops to -40), but you can add a layer of mulch if you haven't yet.
Let the spinach plant regrow in spring.
Harvest and enjoy the earliest, and probably best, spinach you ever had.
If you have trouble seeing the video, go here.
If you want
early
spinach in spring, plant it in August/September (depending on your area). It will allow the plants to establish.
Cover them with mulch (I usually plant into a mulched garden) and leave them over the winter.
In early spring the spinach will start growing long before you can plant anything else. You will have early spinach to harvest.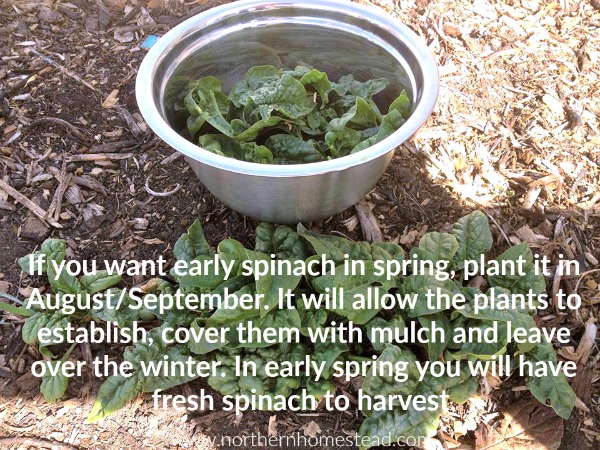 If your climate allows growing more than just spinach, here are some inspiring books for winter growing, there is a lot possible:
We invite you to subscribe to Northern Homestead and follow us on Facebook or Pinterest for the latest updates.
More Planting Posts You Might Enjoy