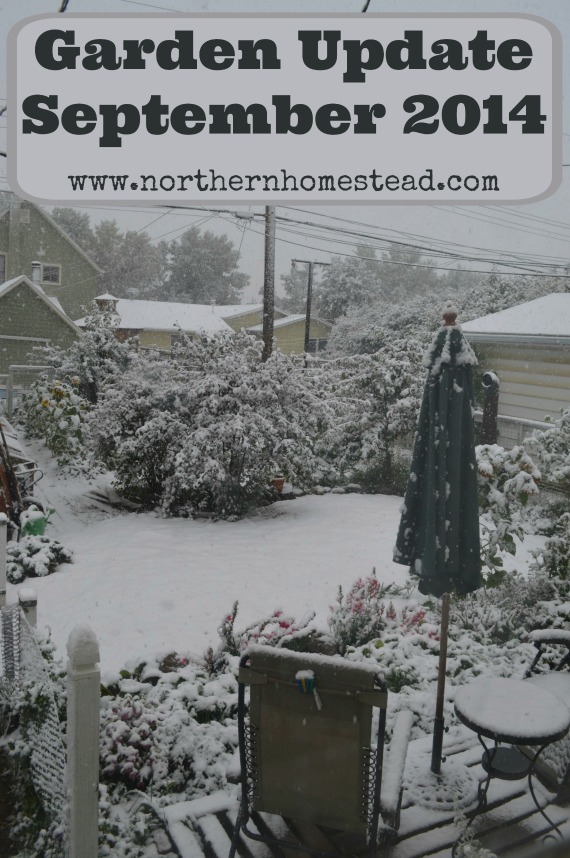 September was a busy month around our garden. Not just were we busy, the weather was crazy busy too. Within a week we went from summer to winter, then back to summer and full speed into fall. There are not many places on our planet Earth where this is possible, but here it is, so we better enjoy the ride ;).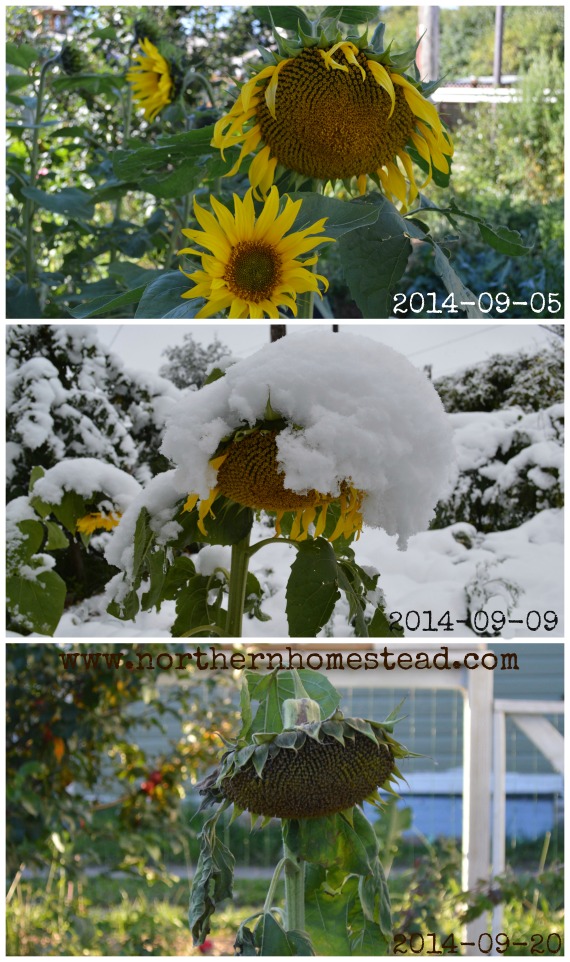 After the 3 days of snow, the summer garden was done. We tried to save the cucumbers by covering them, but no, it got too cold for summer crops. So we are thankful for all we were able to harvest before our short 'September-winter'. However all winter crops survived nicely and continued to grow. Plants react very differently to frost.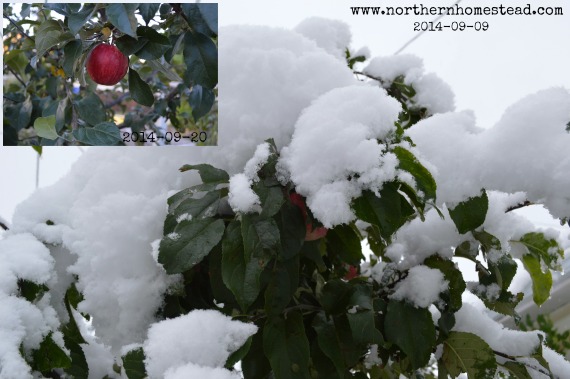 We also harvested most of the apples because we were not sure if they would survive. We left a few to see what happens. They are fine. Next time around we will know, apples on a tree can stand up to quite a bit of frost and snow.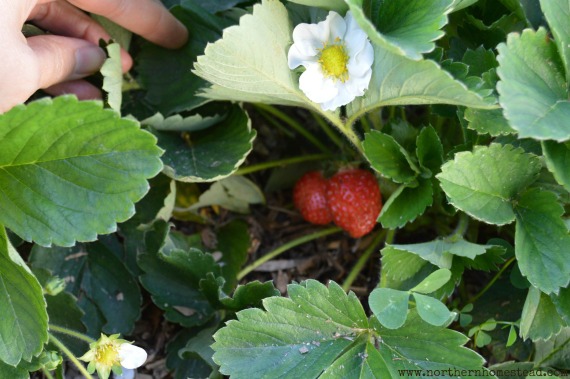 Strawberries were covered and don't seem to have any damage to them at all. They continue to produce.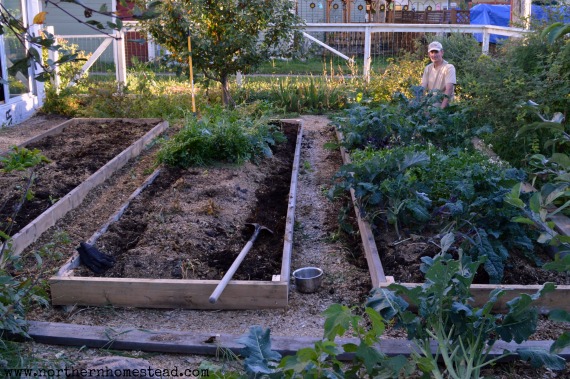 We put new boxes around our raised beds, just to make hills did not work as anticipated. It also was more work to do it afterwards. Next time around we would build boxes first and then make raised beds. And yes, this was after the snow. You would not even be able to tell there has been snow, would you?!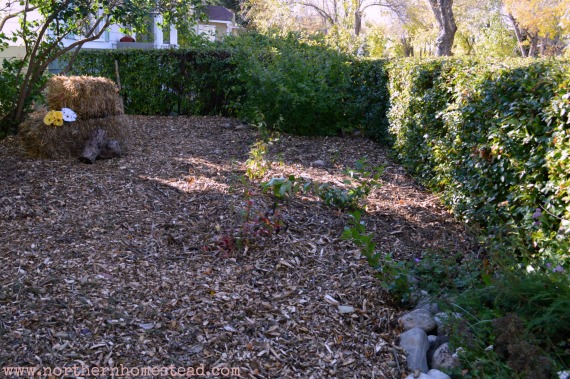 We got rid of all the lawn that was left in our garden, yay! All our garden is now covered with wood chips, a real 'Back to Eden' garden. We used fresh wood chips that a tree care company delivered. They had so much cleaning up work to do on broken down trees around here, so we benefited from the situation.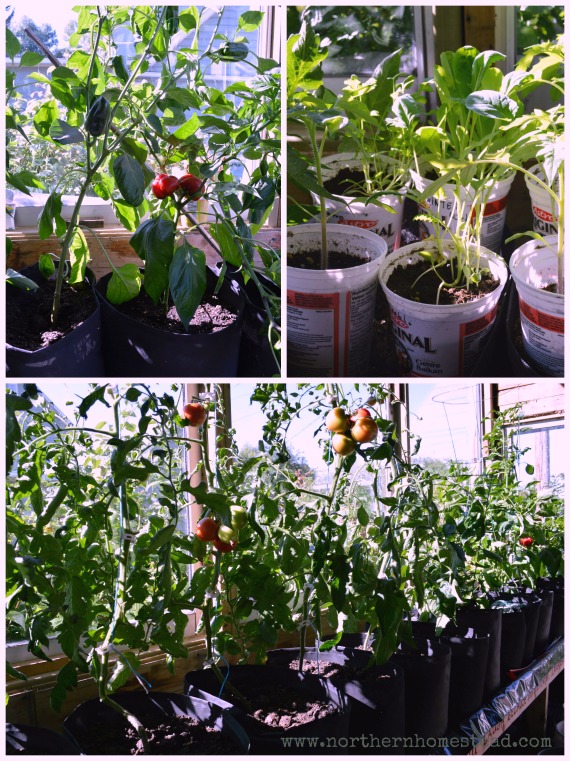 In the greenhouse things continue to grow and produce. We also planted some new plants for the winter greenhouse garden. Curious to see how long we will be able to keep them growing and happy. Not just the temperature will be an issue, the sun hours as well. It is our first year, and it is all trial and error.
Another gardening summer has come and gone. We are already very much looking forward to the next one, God willing.
We invite you to subscribe to NorthernHomestead and follow us on Facebook or Pinterest for the latest updates.